Where were we – Paris?
Yes, we're back to "fashion flair the French way" with the latest lesson… perfume.
Have you been flipping through magazines, checking out style and fashion sites, and cruising your own closet for inspiration? Are you reconsidering your style, or several styles that appeal to you? Feeling any of that classic oo-la-la at the thought of dipping a virtual toe in the Seine, or a fingertip into a heady fragrance? Ready for an intoxicating lesson?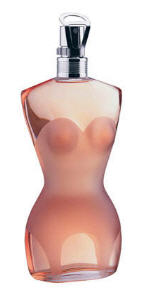 Eh oui – it's time to pick up where we left off in the French Fashion Series, and as the season changes and we head into the holidays, what better time to think romance – or better yet – to dab a little behind your ear?
And just in case you've been sipping an aperitif (or deux), here's a reminder of the lesson plan:
Allons-y – Ready for Lesson Two? The power of perfume.
Fragrance evokes memory
Just how powerful is the sense of smell?
Can you conjure the scent of fresh cut roses? A hint of gardenia, or night jasmine? Is there a memory attached? Not only will flowers flood us with wondrous recollections, but cooking aromas may evoke similar responses. Think about cinnamon, vanilla, breads and cakes baking in the oven.
Is it any surprise that the floral or spicy heart of a perfume may spark feelings of sensuality, sexuality, audacity, adventure, romance, and contentment?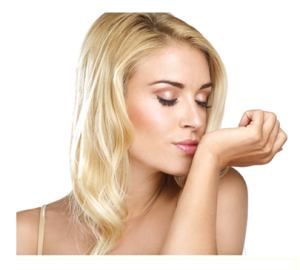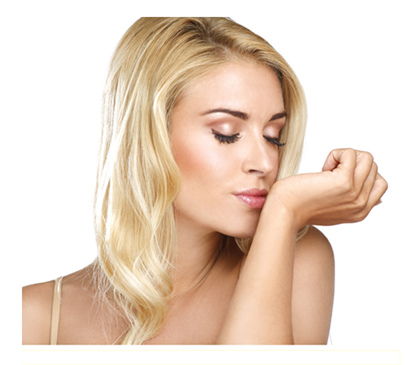 So how do you find a new fragrance – one that suits you when you're up for a change?
Choosing the perfume that's right for you
I had a friend in college who wore Chloe. She personified sophistication, creativity, and exotic beauty. And that's when I fell in love with perfume.
To this day, if I catch a trace of Chloe in the air, I time travel – to myself at 17, to the fun of that friendship, to our year as roommates in an apartment in Paris, and to an incredible sense of well-being. On her skin, that fragrance was magic. So much so, that it is embedded in my memory, and inseparable from a wonderful time in my life.
Of course I tried her perfume, but it never worked for me no matter how many times I spritzed or dabbed. But I found other fragrances that mixed with my body chemistry and felt like "me" somehow: Halston in the 70s, Calvin Klein in the 80s, Estée Lauder in the 90s – and each recalls a certain time in life.
When I reclaimed my single status some years back, I wanted something new. I tried numerous perfumes, and eventually, on the recommendation of a French friend, I found just the right Chanel. On my skin? Mmm. Perfection.
Testing your fragrance types
Just as you might realize that two or three fashion styles suit your fancy, you may prefer more than one fragrance. Something to go with a mood, a season, or what you're wearing. Why not something light and citrusy for day time or jeans, and something spicier for evenings or seductive inclinations?
Perhaps, like me, you fall madly in love with one fragrance at a time (a sort of sensory serial monogamy), and it quickly becomes part of your signature style.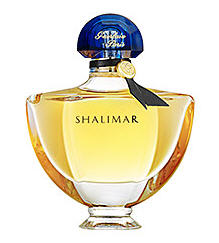 So here's your homework. Take a leisurely stroll by the perfume counters at your favorite department store. Try the testers. Spray a little on each wrist. (Remember – pulse points hold fragrance. Wrists, back of knees, between the breasts, the neck, behind the ears.) Now allow some time. Walk around. Window shop! And see what you think several hours later.
What appeals to you?
Perfumes, like wines, are categorized in ways that express the richness and complexity of their ingredients.
In the case of perfumes, you may see references to fragrances that are:
Floral (sweet, bright, fruity)
Fresh (citrusy, grassy)
Spicy (Oriental)
Woody (musk , amber)
Perfumes are, after all, a distillation of essential oils originating from a variety of ingredients – generally from flowers mixed with spices, bark, and other organic elements. Synthetic materials are used to heighten the intensity of the smell, or prolong its staying power.
And by the way, if you're confused about the difference between a parfum (perfume), eau de parfum, eau de toilette, or eau de cologne – you're not alone! Basically, these differentiations have to do with the concentration of essential oils, with perfume at the high (concentrated) end – and thus most expensive – followed by eau de parfum, then eau de toilette, which is sometimes used interchangeably with eau de cologne.
Famous French Perfumes, Celebrity Perfumes, Fashion Perfumes
French women (and men) understand and appreciate the allure of scent, its lasting impact on our moods, and certainly, our memories. Care for some examples of legendary French perfumes?
Shalimar by Guérlain, released in 1925, is described as both floral-Oriental and amber-woody. It contains lemon, jasmine, rose, iris, and notes of vanilla.
Chanel No 5, a classic, dating to 1922, contains notes of rose, jasmine, and spicy traces of musk and cinnamon.
Arpège by Lanvin, released in 1925, is one of the most famous fragrances in the world – as well as having one of the most recognizable bottles to contain it.
Joy by Jean Patou, created in 1929, is considered one of the greatest floral perfumes ever, and its price reflects that fact. A single ounce of this luxurious fragrance requires more than 10,000 jasmine flowers and 28 dozen roses!
Celebrity endorsements abound in everything these days, and perfume is no exception. Examples include scents branded by Jennifer Lopez, Celine Dion, Gwen Stefani, and many others.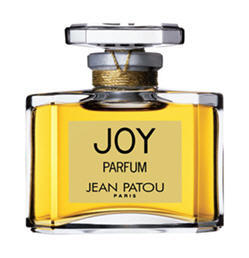 Fashion houses frequently launch perfumes to accompany their clothing lines, just as couturier Coco Chanel did in the 1920s. Contemporary examples are plentiful – Calvin Klein, Yves Saint Laurent, Dolce and Gabbana, Gucci, and Vera Wang to name a few. Visit sites like Perfume.com, Sephora.com, or any number of online perfumeries, boutiques, and department stores to see the incredible variety available.
Scents and sensibilities (Fragrance tips)

Now for a few practical tips on your fragrance selection. In other words – these are all important do's and don'ts!
Don't be the woman whose heavy perfume warrants a 911 call. No need for an olfactory overdose! You want a hint of fragrance to linger in the air, not to leave bodies in your wake. Err on the safe side: when it comes to perfume, less is more.
When you choose a perfume, keep in mind that the fragrance will change as the hours wear on. That first scent impression? That's called the top note, but it evaporates quickly. The middle note arrives a bit later, and the final note is the essence of the perfume's scent, and will remain for hours.
Every wearer's body chemistry is different. In addition, hormonal changes, illness, or medications can affect how perfume combines with your skin. So keep that in mind when purchasing. Test, and then walk away. Allow the scent some time before pulling out the credit card.
Does your desired perfume seem too pricey? Consider an eau de toilette instead of the perfume. It may be equally fabulous on your skin, but a lower cost alternative.
Many women consider a fine perfume an investment. My fragrance? It's not inexpensive, but calculated on a daily basis, it's only about 35 cents a day. I'd say I'm worth that, wouldn't you?
Be sure to store your perfume somewhere cool, and if you prefer your fragrance in a gorgeous bottle with a stopper, don't leave the top off! Heat, light and oxygen all impact the scent.
Finding your fragrance style
Floral? Spicy? More drawn to musk?
As you try out a variety of scents, take your time and enjoy the process. Fragrance is absorbed into your skin; it becomes part of you, and should feel like you, just as your emerging or updated style should. I know that my fragrance is as much "me" as my tendency to blush, my natural desire to touch in the company of a man, or the twinkle in my eye when I'm up to a little mischief.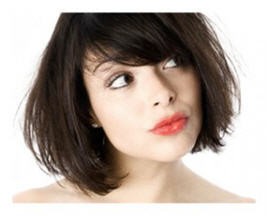 Whether you choose to wear a fragrance according to mood, to season, to style, or to celebrate a significant life change – whether it's one perfume or three – whether you select it with a loved one or on your own, know that fragrance is a gift you give yourself.
For some of us, perfume is a sensual and sensory necessity, a sultry source of private pleasure to be savored, alone or with a partner. So go for it. Be comfortable in your own skin – literally.
Scent is primal. It's powerful. And that's something French women have known and reveled in for centuries – and to their advantage.
What's next? Lesson Three: The French scarf – one of the most versatile accessories you'll ever find.
You May Also Enjoy