Do fruits cry out when we take a bite? What about when we pluck them from the vine or stem?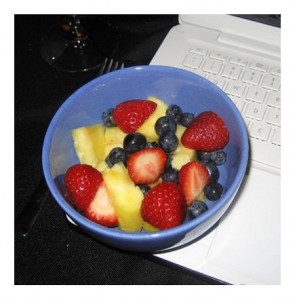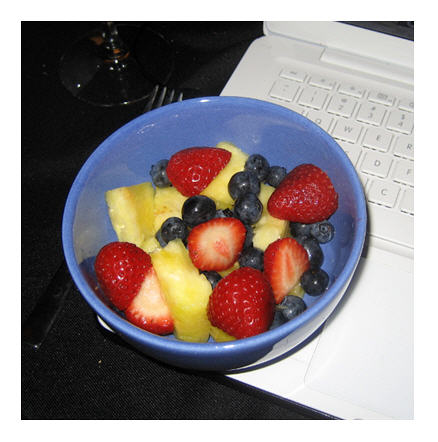 Do our vegetables shriek when we chop them up for a recipe?
Does produce feel pain?
A friend was trying to convince me of exactly that earlier this week. For a split second I froze as he said: "Your orange just screamed… Haven't you read online? Scientists are looking into plant pain, and some think plants can talk."
I had just surgically sectioned a Valencia orange and savored the first bite. Did my orange scream? Do plants feel pain?
Believe Half of What You See and…
This same friend also told me he was of Viking descent, which I utterly dismissed. (Wouldn't you?)
It turned out to be true. Still, who doesn't need a reminder that we should believe "half of what we see and none of what we hear?"
Plants feel pain?
Uh-huh.
Gullible? Moi?
The fact is – I am gullible. When my chuckling pal was done with his teasing, he insisted I search the web for articles on plant sensitivity, though frankly I was more interested in researching my own gullibility – specifically the psychology behind it.
Candid Camera?
Setting aside the possibility that Alan Funt Junior was about to knock on my front door, I found this little offering from the UK Daily Mail: "Plants can talk, say scientists." Its in-depth investigative journalism (not) reveals that plants (or the fruit they bear) don't scream… exactly. However, when plants feel they're under attack, they emit various gasses that produce sounds.
And my orange? Might there have been a high-pitched wail I couldn't hear as I enjoyed its sweetness, juice running down my fingers, and oh so pleased with myself for such a healthy snack?
Many gardeners talk to their plants or play them music. Why do we do that unless we acknowledge that it does them good? What if they really can feel pain?
Of course, it is generally recognized that a central nervous system is required in order to feel pain – and last I heard, plants don't happen to have one of those.
Psychology of Gullibility
Shall we turn our attention to my own capacity for believing whatever I am told as long as it is presented with a straight face? My trusting nature? The big target sign on my T-shirts that must say Tease Me?
According to this document from Columbia University on the psychology of gullibility, we can blame the abundance of information now available as part of our problem discerning what is real from what is not. Relying on one's own "system" of beliefs is also mentioned – in other words, our personal angels, routines, charms, or superstitions. The article refers to a variety of areas of "pseudoscience," the result of
the human propensity to accept ideas at face value – no matter how illogical… Psychologists agree that all belief systems… ease anxiety about the human condition, and provide the illusion of security, predictability, control, and hope in an otherwise chaotic world.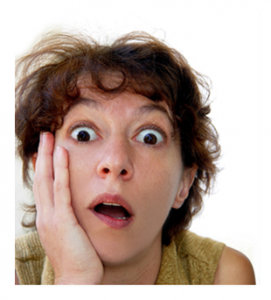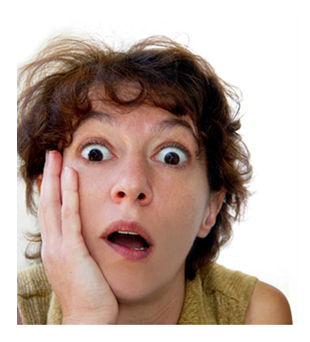 And many include religion in the list of such belief systems, noting that our beliefs change the way we process data.
But is this the same as gullibility?
I don't think so, especially after being advised that my delight in spinach salad and assorted berries routinely came at the expense of a plant-life post-mortem.
Gullibility is the state of being
easily duped or cheated
In other words, being wide-eyed and overly trustful results in being more easily exploited. Some of us learn hard lessons and become less gullible with the years. (Or so we hope.)
Overly Trusting? Overly Cautious
Interestingly, when you know yourself to be gullible or too trusting, it can breed a sort of distrust at the same time, though usually after being burned.
Often. (Hello, Divorce Court?)
Those of us who realize we're too trusting may develop a wariness as a sort of guard rail to our own tendency to be fooled. It's a strange contradiction – to be suspicious or cautious while also gullible.
That said, I will admit I am not spending scads of time on the plant pain polemic. Perhaps that's callous of me, but I plan on having salad and fruit again tomorrow.
I'll listen closely, and let you know if I hear any protestations.

Are you gullible? Are you superstitious? Do you believe in "pseudoscience" (astrology, psychics, etc.)? Do you believe plants feel pain?
You May Also Enjoy