Best Laid Plans
Spring Break. So many things that need to get done, and theoretically, I ought to be able to accomplish them. But the days are passing. Quickly.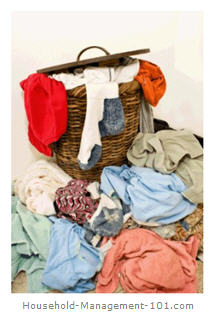 And plenty is left:
Heaps of laundry
Unpacked groceries
Bill organizing
Book organizing
Healthy eating
REAL SLEEP
Reading and writing
Serious cleaning.
But here's the rub. When you're used to being overrun with too much stuff – emotional stuff, physical stuff, logistical stuff – it's overwhelming! When you finally have a few days to yourself, those best laid plans seem, well… best laid aside.
Maybe it's so you can breathe. Or so you can rest. Or so you can torture yourself over breathing and resting. Over the need to clean, to organize, to accomplish.
My storage problem
You ponder, you plan, you even plan your relaxation. Tic toc, tic toc. Hurry up and unwind!
Hello? How do I do that again? That relaxation thing? So the guilt doesn't flood in?
Oh the pressure. And as for the cumbersome cleaning, the odious organizing, the mind-boggling bill paying – is there a gene to clean that I'm missing? A pill for which I need a salubrious script?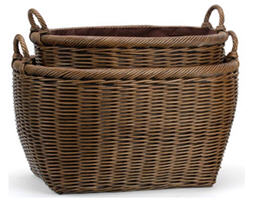 Do you plan your down time?
Do you make plans to get tasks done, then find the pressure is too much?
Is it easier for you to accomplish goals when you're up against a deadline?
Is your emotional storage at capacity?
Is your physical space the reflection of an overflowing life?
So what do I do about the archival boxes piled in a corner of the den, still wrapped, destined to store scads of letters, papers, and drawings? What about the 14 stacks of magazines and books in my room alone? Where do I move them – again – when I haven't space in the attic, bookshelves enough in the house, or real closets? Even storage systems require walls, don't they? What if I'm simply out of walls?
And no – don't tell me to give away my books. They aren't old paperbacks from college days. They're friends, references, family.
Capacity? Incapacity?
I'm thinking about cleaning something. Or everything. Or nothing.
And I'm even contemplating this undertaking with or without the proper storage containers, the attic room to hold them, the bookcases required, the proper closets and drawers to hold my lovely wardrobe (not to mention my shoes), the storage for my sons' clothes, their possessions, my files, and all my assorted selves. Granted, we did transform one closet (of only two in the house) into a guestroom. Creative? Yes. Adding to the clutter challenge? Definitely.
So does this lack of physical capacity (and physical capacity) add to my physical incapacity? The chicken or the egg, or just a scrambled mess of mental space?
Is planning always the solution, or sometimes, is incapacity simply incapacity, necessitating that you throw your arms up into the air, and accept it for what it is?
Storage solutions?
When it comes to emotional capacity, I believe I will erect the shelving I need when it is required, the space to contain whatever dramas or delights are formed of family. In that, I know my capacity, and it is expandable.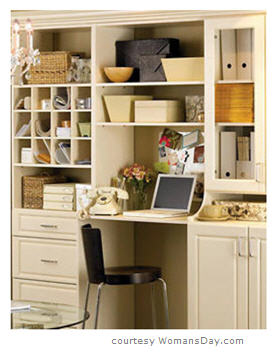 The real and tangible storage solutions remain an ongoing and bothersome challenge. I can configure and reconfigure in my mind, empty the one closet in the house if my strength holds out, make use of the garbage can to toss what is unneeded.
But space confines me and defines me. The space of my body. The space of my immobility. The borders of my bank account. And right now, pressing hard, this physical space in which I reside.
Organized home, organized life?
I know there is a solution here, somewhere – a way to reorganize and thus feel lighter, more capable emotionally, freer creatively and supremely focused professionally. But I stare at the stacks around me, the overflow of clothing with nowhere to put it, the kid projects, the piles of "stuff," and I haven't a solution. Worse, I'm overwhelmed. And overwhelmed. And overwhelmed.
I suspect there is truth to the adage that our environments reflect our lives. Organized home, organized life. And oh, how I long for one of those organized homes! Better yet, for anything resembling an organized life! I had one, once. Will I ever have one again?

© D. A. Wolf

Big Little Wolf's Daily Plate of Crazy