We all strive to specialize in something, don't we? We seek expertise, authority and recognition. But what about the generalist – and all the skills so useful in life that are widely applicable to any choice of career?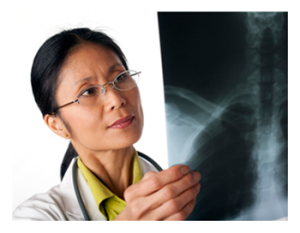 And if you are a generalist, can you "sum yourself up" in a concise way? Can you craft your elevator speech to convey your value?
For that matter, can you do so if you are a specialist, whatever your field?
The Specialist
Ah, the clarity of knowing who we are and what we do, being able to articulate it, and use it to our advantage – with specificity!
Then we have our 30-second elevator speeches down to a science. We can wrap words around our corners of competence, and succinctly present ourselves in three or four sentences. We've taken division of labor, and niche marketing, and finely sliced segments of professional expertise and named them, priced them, polished and honed them, and packaged them up. There's a finely tuned title for each of us and it slips on like ready-to-wear, and fits like the proverbial glove. Right?
Does that mean we're all categorized and classified?
You bet! We've learned the market appeal of the specialist, not to mention the ease with which precise packaging is sipped, swallowed, and satisfying. And after all, it's so much easier to understand, isn't it?
How to give an Elevator Speech
Have you ever done a stint in corporate life? Become masterful at interviewing, and selling yourself in the allotted time to the target audience?
Maybe it's in 3-minute responses to a series of interview questions. Perhaps it's the Elevator Speech.
Not sure what that is?
If you've ever been through outplacement after a layoff, you know. Then again, if you've ever tried speed dating, you know and you don't realize it!
The Elevator Speech is your 30-second or 60-second summary. It is the presentation of your marketable self, your personal value proposition – what you bring to the table in a particular context, reduced to a few carefully formed sentences. After all, you never know when the next opportunity will appear – a future client, business partner, investor, employer, or even a lover – standing right next to you in that elevator, as you ride up ten floors to see your accountant.
Elevator Speech Examples
Care for a few examples?
I am a freelance writer with 20 years experience, specializing in web and print for consumer and high-tech markets.
There you go! How's that for an elevator speech? Definitely designed for the short ride, isn't it? But I find it a bit limiting, so let's try this one:
I am a communications consultant. I help organizations of all types refine and execute their message. I've worked with clients ranging from Fortune 500 multinationals to small businesses and individuals. My experience has been in the US and abroad.
Was that more informative? Do you know what I do for a living, now? Do you have any clue if I can help you? Would it be better if I added my educational credentials to those two sentences or provided a little more detail?
Elevator Speeches: Context, Brevity
Now try this one:
I'm a writer.
Too general, isn't it? At least, it's too general if I'm trying to sell myself on an elevator, just in case I'm standing next to a future client.
Now what if the brief exchange is in the context of a cocktail, while I'm chatting in a little black dress, with my favorite piles of pearls around my neck? Then, "I'm a writer" may be exactly the generality that serves my purpose. It is a specific generality, and if asked to elaborate, perhaps an interesting conversation will result that leads somewhere.
In fact, I have used a slightly longer version of that statement in a Starbucks line – "I'm a writer and editor" – and the pass-the-time conversation turned into a very nice project.
The Professional Generalist
So what if your reality is that none of the descriptions above would even scratch the surface? What if you have a number of skills that are interdisciplinary – all of which qualify you to take on work?
For example, in addition to being a writer and editor, I am a marketer, a trainer, a lifestyle journalist, an art journalist, an art collector, a researcher, a systems designer, a web GUI designer, a polyglot, a scrabble player, a system tester, an avid dabbler in fashion and style, an unofficial consultant to all my friends in wardrobe makeovers and – yes, an engaged and "professional parent."
Now what?
Isn't the answer to read the person you're talking with and the situation?
When Categories Cross Boundaries
What happens if who you are and what you do crosses categorizable boundaries? What if the truest expression of your self or more precisely – your selves – defies speedy assessment? What if you are a generalist with numerous areas of specialization, a generalist in an era and culture in which that seems to be a lost art?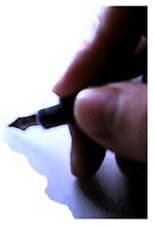 I always knew I wanted to be a writer. But I also wanted to be an artist and a designer. I loved to draw. I loved fashion and design. I was good at languages, but also at math and anything analytical.
I wound up studying what I loved, but as an adult, for the first 20 years of my professional life I worked at what would pay me – and while that included writing (in a marketing and technical context) and design (of systems), it wasn't about passion; it was about practicality.
How to Market Yourself to a Broad Target
Yes, I'm always seeking projects. Yes, every one of the statements above is true. Yes, I use other variations of elevator speech like "I'm a marketing consultant specializing in high-tech and B2B services companies" – entirely accurate. And yes, I can spin each snippet or statement to serve my purpose. While the lengthy list is the closest to a complete picture of my marketable skills, it remains an incomplete thumbnail. So how does any experienced generalist successfully market to a broad target? Particularly, if you are capable of performing well in twelve jobs rather than the usual one or two?
As mentioned, read the "audience" and shape communication to (perceived) needs.
Lead with the roles that are your favorites, or the highest paying, or the most sought after.
Assess whether or not, eventually, some of the other competencies will be used and valued.
Speaking for myself, I know that if I don't determine that my skills in a variety of fields will be appreciated, I neglect to factor in whether I will be content, whether I will find myself in a work environment that will sustain me, or one that will ultimately be demoralizing.
May I add – In a down economy, I trade off "passion" for work that pays the bills. Don't we all?
The Generalist in an Age of Specialization
Contemporary society seems to have tossed away appreciation of the generalist and his or her value. We operate on classifications and surface, choosing candidates for jobs or schools or potential partners in life – yes, by checklist – and by other statistics like age, height, weight, neighborhood, square footage, assets.
Worse: we've imposed this need for tidy classification on our sons and daughters. Let me give you two examples. My sons. And solely for the purpose of expediency, I will "sum them up" in a few phrases.
My elder is a seeker, an explorer. That's certainly a generalization, isn't it? Yet he has a wide range of skills and interests, and a primary focus around the sciences. Languages, literature, photography, music – these intrigue him, but it's always been evident that he will pursue a field in science or mathematics, likely internationally, since he's learning his third language now.
My younger son is a creator, a maker of things, a maker of imaginary worlds. He lives in his head, and through his eyes and ears and hands. He tells stories through the mediums of paper and pencil, film and music.
Pondering the Future
My elder is an extrovert, and a born leader in the traditional sense. My younger is more introverted, and a creative spirit who definitely marches to his own tune; this is leadership of a different sort. Both are generalists, with areas of specialty.
My first-born is likely to encounter fewer challenges than his brother in our financially oriented world. My younger, given his natural passions – art, music, storytelling – will be harder to market in contemporary culture. So he seeks to market himself (to colleges), and to validate himself (to others) through more conventional means. "I want to be an architect," he says, because the world will accept that, pay a salary for that, consider it a profession. Would he like to be an architect? Perhaps. Would he be good at it? I have no doubt.
I believe that what he truly knows is that he must create – make pictures, constructions, film, music. Yet what if he were to say "I am a maker of art, of music, of stories, of designs, of spaces" – and more? That doesn't fly in the "real world."
My challenge as a parent: Do I still have time to convey to my son that he may guide his inner world by owning a creative and open self-definition? Can I convince him of the importance of the artist in our society, even in miserable economic times and in a culture where artistic spirit has never held much clout?
Parenting the Generalist, Parenting the Artist
My elder son is launched and doing well. As for my younger son, we're getting there, but this next year is critical. This is my last opportunity to assist him in navigating his difficult limbo – knowing that he must make a living eventually, while owning his passions, which are generally but not exclusively in the arts. I want him to hang on to who he is, to his expansiveness, even in a society that undervalues breadth, and devalues the arts.
Breadth and depth can coexist, the generalist is an exceptional asset, and while it may be easier to neatly categorize jobs and people both, that isn't necessarily better.
How must my son market himself, as a generalist in the arts with considerable talent in numerous fields, including many beyond the arts? Must he lead with something tangible and specific as a way "in" – with the hope that he will be able to pursue whatever comes alive next, born of his considerable imagination?
Are We Missing the Boat?
Our definitions of success are heavy, limiting, and tied to generating revenues, or possibly, notoriety in a fame-obsessed society.
Defining goals, recognizing skills, articulating both – all of this should assist us, not constrain us. Flexibility, fluidity, and being a Renaissance man or woman are valuable – making for good managers, entrepreneurs, for those who are creative in multiple fields, even if our employment environment, our government agencies, and our ADD-afflicted society has ceased to think so.
When it comes to our businesses, our educational institutions, and our kids – are we missing the boat on the importance of being a generalist? Shouldn't we encourage the value of learning rather than solely training for a profession? Won't we always require those who master a broad set of skills, just as we also need specialization?
You May Also Enjoy