Do you like your job? And if you're a student, do you like what you're studying?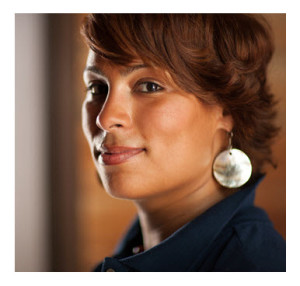 Considering how all-consuming work (or study) has become in recent years, asking if you like what you do is a reasonable question.
Once upon a time, I worked as a programmer. I didn't hate it, I didn't love it; it paid the bills. And at the end of each day, I felt very tired. Let's just say… I was pleased when I was no longer programming.
As for student life, I have to mention my battle with statistics. I loathed it. I couldn't follow it. I saw no point in it. My mind fought each and every formula.
I dropped the class, to the best of my recollection – twice.
Finding Something in Your Work to Enjoy
When I moved from programming to designing systems, I was problem-solving in a more creative fashion. While the work was one or two steps removed from coding, I was in my element. I was interviewing end users to understand their needs, and translating those needs into solutions. It was a satisfying process, and I happily worked long hours.
As for my gnarly relationship with the subject of statistics?
Third time's a charm! When a professor offered practical context for the formulas – relevance, really – not only did I catch on, but I did well in the course. At moments, it was even – dare I admit – "interesting."
In "Liking Work Really Matters," psychology professor Paul A. O'Keefe explains why enjoying work is important. He describes research that shows we suffer less fatigue and perform better when we find "interest" and "personal value" in what we're doing. And when we don't like what we're doing:
we feel mentally exhausted, and the quality of our work suffers.
Logical, isn't it?
Social Engagement Keeps Us Motivated
Naturally, we can't all love what we're doing – or studying – so how do we stay motivated when the activities are dull or the material, inexpressibly dry? (Do note that statistics was a requirement for my degree, and I was motivated by a desire for my diploma.)
It seems that when we don't feel as if we're "in it alone," we manage better. This includes teaming up with others or in some way finding ourselves in a competitive situation.
Professor O'Keefe writes:
… merely believing you are working with another person… can make you more interested in a task and less mentally exhausted by it.
And relevance?
Given my checkered past with statistics, I see how the subject was transformed in its utility at the hands of a skilled instructor. My interest piqued and my barriers fell. The value of a good leader (influencer, mentor, teacher) should never be underestimated.
Yet Professor O'Keefe's mentions on social engagement shouldn't be lost on any of us –  interacting with others we like or respect can make a lousy situation tolerable, an average one pleasant, and a good one – fantastic.
Why Is It Important to Like Your Job?
You may like your job (or work); you may love it. Likewise, whatever you're studying. But what about "not hating" versus "liking?" Is there purely a semantic difference? Can we talk ourselves into fewer self-sabotaging obstacles to performance with a little millennial propensity for positive spin? I told myself I liked programming well enough; that was sufficient, at least for awhile.
If we can find elements of interest or shore up motivation through teaming up or other social interaction, it's clear we'll perform better in a more sustained fashion. I might add that fighting oneself to make it through an onerous assignment or task is exhausting and stressful. And we all know what stress does to the spirit, not to mention the body – and our relationships, when left unchecked.
When we like what we do, we do it better, it's more pleasurable, we're less stressed.
I also consider the diversity of jobs I've worked over the years, and the fact that I was "happiest" in those positions that allowed me greater variety. I wasn't bored because I was always learning. Moreover, growing my skills was more likely to keep me getting paid. "Extrinsic" factors matter: Money motivates.
Do You Like Your Job?
We tell our children to follow their dreams, but life (and the job market) may have other plans: Most of us are required to exchange passion for practicality, none of which precludes pleasure in some aspect of the work we pursue. And maybe that is enough – finding something in what we do that we can consider valuable or interesting.
Do I like what I do now?
Yes. No. Sometimes.
All of the above apply, depending upon what I'm working on, where I am in the process, and without question, the attitudes and skills of those I'm working with – and for. Couldn't you say the same?
I find interest in much of what I do, with the discipline to keep going on those tasks that are of less interest. I find great enjoyment in certain aspects of the work I perform, which is energizing. That significant elements are enjoyable, challenging, at times rewarding – matters. So my research findings of "one" – yours truly – comply with Professor O'Keefe's conclusions.
On a related note, I will add: liking our "jobs" as parents matters, too.
Motivations Are Many
I have certainly had jobs I hated. (Haven't we all?) Generally, I disliked them because both the work and the environment (people) were in conflict with my interests and preferred working environments. But let's not forget that lack of interest is just one reason we lose motivation, as this Psychology Today article reminds us:
… There are many reasons we might lose our motivation to work. Finding it relatively dull or uninspiring is just one of them…
We are motivated by a variety of factors – psychological, pragmatic – and likewise, demotivated by the same, not to mention by fatigue, boredom, lack of appreciation, lack of "meaning."
Could I have spent 10 years programming rather than two? Probably, though it's hard to imagine. It was something that was "not hated" and around which I could manufacture a certain amount of "interest."
Could I have pursued a field in which statistics played a major role? I like a nice standard deviation as much as the next guy, but that one is unlikely.
You May Also Enjoy