It's been a week for writing, for reading and writing, for tapping and typing and I can't turn it off even when my fingers aren't on a keyboard. Is it useful? Useless? Avoidance Therapy?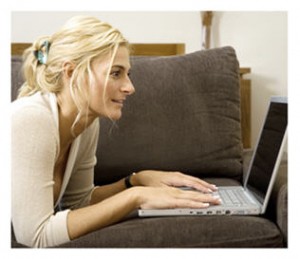 I even took an hour to actually enjoy the web, buzzing with all manner of pleasurable and intriguing vibes. I read about how Stone Fox was outed. I grinned when Sarah at Momalom played a happy song, and I wandered my housebound head space, returning to Lindsey's ruminations on (among other things) what feeds the imagination.
I spent time at a variety of other sites pondering everything from institutions that have disappointed me to people that have done the same – and those that haven't. And I thought about writing, which never disappoints — the act of writing, the energy of writing, the full force of writing as it reinterprets recollection and teases the senses. Writing is friend, family, lover, counselor. Writing is my co-conspirator in mischief-making, my didactic dealer in discovery.
Then I considered Natalie Goldberg, and Writing Down the Bones, a book given to me by a painter friend years ago. Goldberg, and her lessons on specificity. On the necessity of writing practice.
And it hit me.
It's just another day
In my mind it is morning. I am standing in Starbucks, leaning against a glass barrier, counting down the minutes until doors will be unlocked so I may enter the adjoining bookstore. I'm eyeing an older gentleman at a seemingly simple task: he lingers at the counter after picking up his coffee, fiddling with the cap. This is the spot that is covered in crumbs and spills, where we rarely register the standard choices of whole milk or Half and Half, Splenda or Sweet 'N Low, spices, stirrers, raw sugar, refined sugar.
The man can't decide between the shaker of chocolate or cinnamon. He picks up each, one at a time, sprinkles a bit, then stirs, then sips. He hesitates next over the two sorts of milk as if that decision is a significant chore, labors to pour from the closest pitcher, then stirs and sips.
And he begins the routine again.
His air is placid. A broad, irregular scar fans out across his forehead. Whatever caused it, the wound is recent; it is only partially scabbed. He's seventy if he's a day, and he appears unfazed as he goes through a third round of the very same set of steps. I wonder if he fell and hit his head, if he is working through the aftermath of a medical procedure, if he needs a hand, a reminder, a kind word. Yet he seems unbothered by those who come and go. He's nodding and smiling as he repeats the cycle of sprinkling, tasting, stirring, and pouring.
He wears a wedding ring. Someone, somewhere, loves him. And all the while, I'm watching. I'm making mental notes. I'm writing in my head.
The writer in the corner
I see the woman in the corner in my peripheral vision. She looks up, then down, then types a little.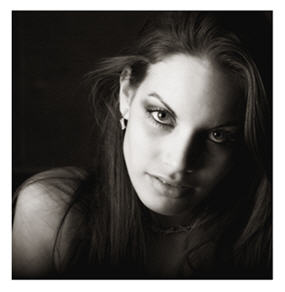 What if the woman in the corner is watching me just as I'm watching someone else? What if she is tapping out her commentary on the disheveled little woman staring rudely at the old man? Is she observing the observer? Writing about the writer?
What if another writer at the far table is now describing her, as she in turn practices her daily act of  writing? Is this the age-old conundrum of two mirrors, and the strange effects of the reflection perpetually bent back on itself? Is it nothing more than navel gazing ad nauseum, or is this an exercise – or imagery – worthy of mention?
If all is fair in love and war, what about writing?
Is writing on writing always self-indulgent?
Is any observation potentially of interest?
What about "Blog not, lest ye be blogged?"
I have no answers; I only know there is a line and also a wide berth. My boundaries will not be your boundaries. My wonderment will not be your wonderment.
Lindsey's question returns: What feeds the imagination, anyway?
I am keenly aware of my need for observation, participation, participation in observation. Equally, I hunger for thinking, feeling, and thinking about feelings. When I can, I live more fully through adventuring in other languages, other selves, other places. And all of it teases and pleads to be captured on the page so I may better retain the lessons of our two-way mirrors – watchers, doers, thinkers, writers.
You May Also Enjoy