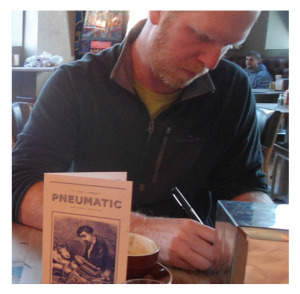 Brian Sorrell has worked as a cook, typist, computer programmer, woodworker, bicycle repairman, and university lecturer. He has been known to infuse his commentary with philosophical observation, no doubt the result of his PhD in Philosophy at University of California, Riverside.
In February 2012, he and his family packed up their house in California and relocated to Auckland, New Zealand, where Brian writes about life as a stay-at-home-dad at "Dadding Full Time" and life as an expat at "Root Beer in New Zealand".
Visit Brian at Dadding Full Time on Facebook, Root Beer in New Zealand on Facebook, @DaddingFullTime on Twitter, or connect with him on LinkedIn.