Date night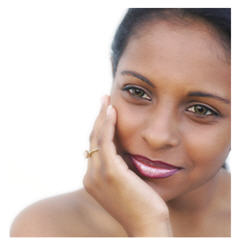 I'm going out tonight.
There. I said it. I'm going out.
I know, I know. Hardly the stuff of News at 11. Except when you're no longer able to stand by 11. Then it's news. BIG news. Because how am I ever going to pull this off?
I admit that these days I don't go out much, socially, that is. My life keeps me fairly home-centered: parenting, grocery shopping, cooking, teen schlepping, driving lessons, entertaining Latvians, and I'm writing writing writing.
I'm writing as fast as I can. Believe me, my days and evenings are full.
But tonight, I'm going out for dinner. On Date Night.
Frankly, I'm tempted to cancel. Now don't get your knickers in a twist. Or your bustier. I won't. I've been chanting, coaxing, cajoling (in my head) since last night until I'm sick of my own voice: Just do it, just go, it will be fine.
It's not that big a deal, right?
Anxiety
Except it is a big deal. For me.
Because I'm out of practice at this man-woman socializing thing.
Because I'm not on my game.
Because I prefer coffee and a quick escape the first time I meet someone.
Because my body hurts, yet one more reason for very abbreviated periods "out in the world."
I also prefer daytime, when I'm less tired. By evening all I want is to get horizontal and bask in listlessness. I don't want to go out. I don't want to converse. (Care to start your days at 3 or 4 a.m., and see how perky you feel as night rolls in?)
More reasons to be anxious?
The drive. It's longer than I hoped to get to the restaurant (ouch), and to a part of town where I get lost even by day.  (Hello, Sense of Direction? Why art thou NOT in my skill set??)
So I'm arguing in my head. And shaking my head. Why did I ever say yes?
Maybe I said yes because I haven't had a face-to-face exchange with an adult male since… ah yes… the evening that Breast-fed Boomer Boy tried to pick me up. Maybe I said yes because the gentleman in question told me it was his birthday, which made me feel like I couldn't say no. Maybe I said yes because he made me laugh, and that felt good.
Maybe because part of me refuses to allow pain and fatigue to own me. Even when it does.
The feminine vehicle

A great woman is like a good car. (Yes, I did just say that.) First, you need to hope she isn't a lemon. Seriously. It happens. And the same goes for guys. But beyond that, it's a dash of luck, and otherwise, it's all about maintenance.
Luck?
Yes. Good luck. That no one runs a stop sign and totals you. That a tire doesn't blow on the highway. That you don't get sick when you can't afford the time or bucks to see a doctor.
As for maintenance, I don't mean "high maintenance" or "low maintenance." I mean proper fluids, high-quality fuel, periodic tune-ups, not flooring the accelerator pointlessly when she stalls. And of course, taking the feminine vehicle out for a spin on a regular basis. Even if she's got a few miles on her. Verrrrrry important if you want those spark plugs firing and her, purring like a kitten when the key slides into the ignition.
Then there's exterior maintenance. You know.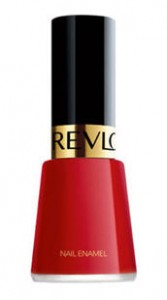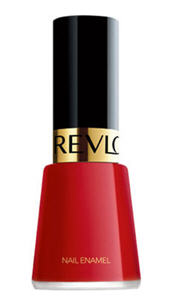 Less time baking in the sun. A little more waxing. Frequent, delicate paint jobs. (Can you say "touch up my goddamn gray, please??")
No. Nip-tuck à la Heidi Montag isn't necessary, nor make-up Orange County Housewives style. But a little extra time to primp. The hair. The nails. Selection of the perfect anti-gravity underthings. (Elegant, of course.)
Cherry Crush
For some of us, there's one more item. Drum roll please.
The right nail polish on the toes! Something vibrant. Sexy. To take the chill out of a long, cold winter when we sense our "hotness factor" is on the fritz. And the color? What could be better with sensual lingerie?
You got it. The perfect enamel to brighten a mood. Cherry Crush.
I know the drill: I'll spend hours trying four or five variations of skirts, blouses, camisoles, sweaters, jackets, foulards – maybe a few strands of pearls (very Chanel). Most likely, I'll end up in my most classic black outfit and a touch of something bright at the neck. Yes, the one the Boomer Boy enjoyed. And underneath, something pretty (and French) from the lingerie drawer.
And that's for me. Lingerie is my way of making it through the evening whether things are pleasant or uncomfortable, socially or physically. Just like the perfectly pedicured feet are for me in Cherry Crush. I'll feel feminine and fine. And even when I'm not at my best, feeling feminine and fine still matters – very much.

Big Little Wolf's Daily Plate of Crazy