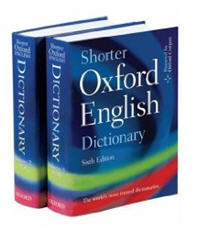 You're not a politician. You're not a speech writer. You're not an on-air anchor who has to think quickly on his or her proverbial, beautifully clad feet.
You've got a hundred different roles in your day, professionally and personally. But the words that tumble out of your mouth aren't going to make a significant difference, right?
Wrong.
Professional jargon
Every profession has its jargon. The technology gurus who deal in Search Engine Optimization (SEO), Search Engine Marketing (SEM), and social media communications have a very different set of terms to master than those who deal in operating systems, servers, enterprise-wide business applications, or hardware technologies. So they choose their words carefully, as part of the job.
Doctors, lawyers, teachers, engineers, dancers, art historians, plumbers – each deals in specialized language. They, too, choose their words carefully, as part of the job.
As we insist that our children "use their words," do we require the same of ourselves? And more importantly, do we take care to accord nuance and specificity to our own terminology?
The word escapes me
Sure. We get mad, overtired, impatient, distracted. We all have moments (and days) when the minimum communication to get by is as much as we can manage. And it's good enough.
And good enough really is good enough. When did perfection become a requirement for well-being, success at any endeavor, or good parenting?
What about the words we use in our heads routinely, that we eventually utter in conversation with spouses, friends, and our children?
Language skills and child development
We spend extraordinary time fretting about and encouraging language skills in our children, along with all the other aspects of healthy physical, emotional, and cognitive development. As toddlers begin to talk, we look back at the time before – and sometimes think how easy it was then. We take extra care to delete our expletives (at least until they are a certain age), and in offering definitions of both objects and concepts. We are introducing expanded vocabularies and horizons to our kids. Great!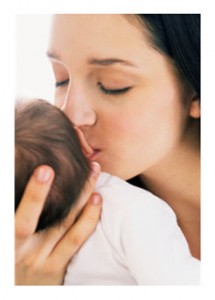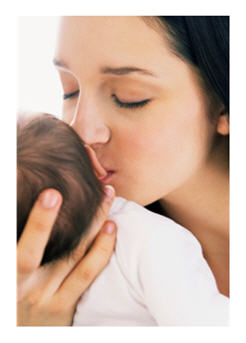 But what about the words rattling around in our heads? Our very own loose canons busily chastising, examining, and judging our behaviors, our self-worth, and our parenting?
Do we choose our words carefully?
Are we injecting doubt where it is unnecessary or excessive?
Are we overly critical – of ourselves?
Pop psychology and words, words, words

How much do we absorb (superficially) from television, the internet, and hurrying through texts on parenting when we have a few minutes?
Most of us aren't trained psychologists, early childhood development specialists, relationship experts, or communication consultants. We're individuals. Worn down, worn out, overloaded, doing our best, and the product of nature, nurture, and the day's uncontrollable events. But we do pick up pop culture constantly, including pop psychology. And we begin to appropriate its so-called truths, and its jargon, for better or worse.

How many of us use the term failed marriage or say "I failed" at marriage? The termination of a marriage is not a failure; it is an ending, and then, a beginning.
How many of us beat ourselves up, thinking "I shouldn't have gotten angry" – though anger is a natural (at times healthy) human response, which, in proper doses, teaches children boundaries?
How many of us mutter ruefully, "I lost my temper" as though we were out of control, when we expressed anger – appropriately?
In paying closer attention the specifics of a situation, perhaps we'll exchange knee-jerk self-criticism for more natural (positive) responses. Perhaps in taking a breath (and less scrutinizing?) we'll accept that gut + attentiveness yields healthy everyday dealings with our children.
Can't we find  affirming and more accurate descriptions of events, feelings, and observations? Not only for conversations with a spouse, friends and kids – but in our own heads?
One word to filter

If I could eradicate the word just in conversation, I would. I am speaking of that little modifier that slips in before more phrases than you can imagine. It undermines your authority, your credibility, and your right to own your words, emotions, and actions. (Note that this is more common in women.)
How many times have you said – I was just concerned, I just wanted to know, I was just asking, I was just wondering, I was just thinking? Now say them aloud. Go on. Do it. (And I'm not saying "just" do it. I mean do it!)
Be certain to delete the word "just."
I was concerned
I wanted to know
I was asking
I was wondering
I was thinking
Do you hear or feel the difference? The ownership of your right to be concerned, to know, to question, to wonder, and to think? Do you see how important a single word is – by inclusion or exclusion?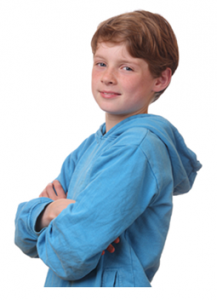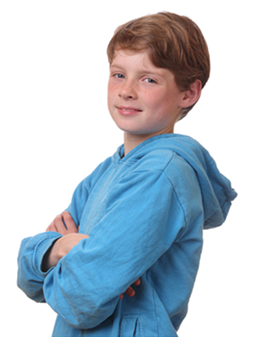 Ultimately, in kicking "just" out of your vocabulary in this usage, aren't you rendering a more solid, more balanced, and more just assessment of your own needs and those of your family?
Narcissism, healthy self-interest, strong will, confidence
Many of us worry about raising narcissistic children. We try to assess degrees of self-interest or confidence, and hope that we aren't encouraging little hellions who will go on to manipulate others in unhealthy ways with grandiose and exaggerated concepts of self. Those of us who have survived a narcissistic parent or partner may be especially anxious on this score.
But confidence is not arrogance. Narcissism is not healthy self-interest. Comfort and self-assurance that result from early childhood experiences of winning do not necessarily equate to entitlement or insensitivity.
There was thought-provoking discussion at Momalom yesterday regarding letting your child win. I've dealt with this issue (my kids are older), and have written on the nature of competition between parent and child. It gets tricky when you have competitive kids and competitive parents. In comments regarding letting children win (especially when they are still quite young), Sarah at Momalom said:
I guess my hesitance at completely embracing the idea of letting my kid win is because I see far too many parents who have developed this sense of entitlement in their children. Children who later in life seem to have no idea how to stick something out, manage when life gets tough, deal with disappointment.
Not "just" semantics; relevant distinctions
I understood Sarah's response, concern, and intention. The thoughtful response of a parent weighing all the angles. But something gnawed at me. The use of terms that are related, but not necessarily causal, nor the same concept.
I do this myself, all too frequently, using language that is not part of an explicit professional vocabulary that is my professional vocabulary.
Allowing a child to win (to build his confidence) is not the same as encouraging entitlement; perseverance is not the same as dealing with disappointment. And none of these traits – confidence, entitlement, perseverance, managing disappointment – sit in opposition to the strength of character required to deal with life's hardships.
Good intentions, and all that jazz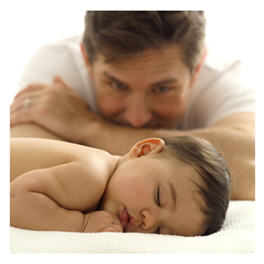 What I truly read in Sarah's response is legitimate concern and parental love. She seeks to strike a balance of experiences and emotional context to raise a strong, healthy child. But in throwing all these terms together into the hopper of parenting worries – which we all do – aren't we shortchanging ourselves?

Are we so busy trying to be perfect parents that we aren't enjoying our kids? Are we so overwhelmed (and just worn out) trying to do it all that we jumble terms even slightly, mixing concepts that may be related but are nonetheless different?
Are we doomed to become our own pop psychologists rather than imperfect, learning, loving parents?
Use your words!
Sarah – forgive me for lifting your comment out of context and using it as my example, or even "cautionary tale" – but I will say again – parents, use your words!
Do so to cut yourself a break.
Do so, meticulously, so you don't muddle issues.
Do so kindly, knowing that children pass through many stages and bad behaviors are part of it.
Do so, to realize all the things you do right. Daily.
No parent is perfect and no child is perfect. But in my experience, choosing our language judiciously and without diminishing ourselves in the process is a good way to go – when we can – in everything.
You May Also Enjoy