Something has changed. I no longer ask myself how I look. Occasionally I'll stop at the mirror and think: hmm, tired. Other times, it's: okay – not bad.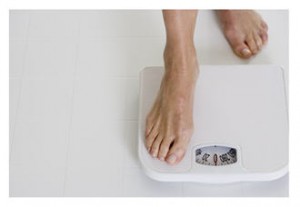 I also don't step on the scale daily, after a lifetime of doing so. I consider this progress after decades of obsessing over my weight, like millions of other American women.   
How concerned are you with appearance?
How quickly do you judge yourself or others by appearance?
Are you hyper-critical of your weight or body type?
Hyper critcal of your… whatever?
Self image and raising girls

Lindsey, at A Design So Vast, recently shared her feelings on the Dove ad campaigns addressing issues of beauty, and raising our daughters to understand real beauty before the media distorts their perception. We're all bombarded with images daily, offering narrowed views of what is acceptable; hence, cosmetic surgery not only for mature women, but starting in the teen years – an alarming trend.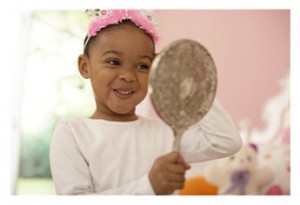 It was bad enough when we were all convinced (and still are?) that how much we weigh – as little as possible – is a major determinant of self-worth.
Now intensified by the availability of surgeries, procedures, and products reinforcing limited standards of beauty, the assumption is that a "perfect" appearance guarantees happiness.
Diversity is sacrificed. Inner work is relegated to second tier status.
Self image and raising boys

I was shocked when my sons went through a stage around 12 or 13, when they were worried about their weight, with absolutely no reason I could discern – other than peer pressure and media. I reassured them, regularly, that they were "normal." By 14, as they hit puberty and rapid growth spurts, their concerns evaporated.
I've tried to minimize my tendency to pick at my own appearance in front of my sons; I give myself mixed reviews on that one. There have been diets over the years, and irritation when I gain weight due to careless eating or too little exercise. They see, they roll their eyes, they say: Mom, you're fine.
But raising boys also means teaching them to respect girls as individuals, to see people in context of character and personality – not just a pretty face, a rockin' bod, or a status symbol.
New year, new diet?
It's the first of a new year. So fess up. Did you start a diet? Are you beefing up your exercise routine? Is it a matter of feeling well, appearance, or numbers on the scale?
Do you eat properly and exercise reasonably?
Have you checked the range on ideal weight for your height, age, and gender?
Have you accounted for BMI (Body Mass Index), overall fitness, and general health?
If you are in the normal range, why are you on a diet?
Would you be better off asking how you feel, rather than how you look?
How do I look?
I don't generally ask men how I look. From time to time, before going out, I might say: Do I look okay?
I realize now that's a specific choice of words, hoping for acceptability, expecting neither a negative response nor a glowing one. While that's a conversation for another day, the point is – my question is about appropriate attire and acceptable appearance.
But is it insecurity that nudges us to ask how we look, directly or indirectly? Is it fishing for compliments when we don't generally receive them? And isn't that a related need for affirmation?
How do I feel?
More often, I take a few minutes to focus on how I feel – partly for health maintenance, partly because conserving energy throughout long days is vital to any parent's arsenal. I also ask how I feel when making decisions – listening to the inner voice, rather than ignoring it. Time once spent worrying over appearance is more productively used, for me, by knowing that well-being at any age is both possible and essential.
What do you think?
I'd like to believe I've also experienced a shift toward substance. I prefer engaging in a discussion about something. In a relationship, I'm more likely to ask what you think, not how I might look. This is reflective of moving beyond me – to you.
Don't get me wrong – I care about my appearance, but in the context of a more balanced approach to the rhythms and needs of body and mind. When did this occur? I have no idea, but I'm working on achieving that balance which enables me to be a better parent, a better friend, a better person. I don't always manage it, but I strive for it. And I stay off the scale.


© D A Wolf

Big Little Wolf's Daily Plate of Crazy