Do you waste time? Do you feel guilty about it? Are you sure the time you consider wasted is – in fact – without use or value?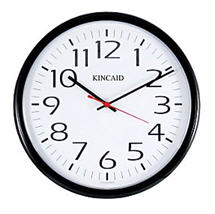 Keith, of Almighty Dad, mentioned something casually in a comment earlier this week, in reminding himself to be more present. He referred to time he wasted during the year, and toiling uselessly rather than appreciating his family more.
It's all well and good to realize we should appreciate what we have – including a healthy family – but the idea that pursuing something important to him is useless, or wasted time, has been working on me. I haven't been able to dismiss what was an off-hand (and likely) common remark that is all tied up in our very American notions of time, value, and seemingly unrewarded pursuits.
Might there be a different interpretation for what constitutes wasting time? Is wasting time a matter of content, or degree? Is time ever really wasted?
Wasting time
So what, exactly, is wasting time? Think about it. Waste implies loss, trash, something with no redeeming value.
If you rush through the days in an office, labor long hours at a construction site, deal with the tedium and stress of cranky toddlers or squabbling pre-schoolers, is 20 minutes to stare out the window or gaze at your holiday decorations "wasted," or a necessary break?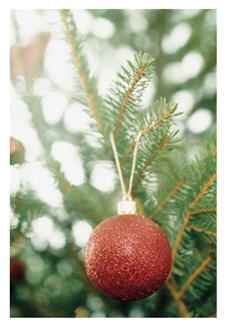 Is reading a novel or watching Reality TV wasting time?
Is sitting in the kitchen at midnight with a glass of wine, and quiet, wasting time?
Is lying on a beach for a few days a waste of time, when you're harried year round?
What do you consider a waste of time?
Time's a wasting
Part of our crazy culture in this country is an addiction to non-stop work, and a frenzied pace. We define ourselves by "what we do" rather than who we are. We feel compelled to be productive all the time, adhering to strict schedules for exercise, socializing, even relaxing. This is the antithesis of a broader framework of living. A more grounded framework, which I find in Europe: pleasure in the lingering discussion, pleasure in the glass of wine, pleasure in the two-hour meal, pleasure in more playful lovemaking.
Notice that the word pleasure is integral to each of those thoughts. It's about quality, and taking time. And aren't we here to exalt in nature, in the arts, in each other? Is our Puritanism so deeply rooted that we cannot savor experiences that cost little to nothing? What if we shifted our notion of time, and considered savoring a necessity?
Waste not, want not
We all know that money does more than purchase goods and services. Our self-esteem is bound to our capacity to earn it, spend it, count it, indulge in it – and yes, put it to "good" use, or to "waste" it. Not having money impacts more than consequences on lifestyle or opportunities; its absence eats away at esteem.
As for pursuing ventures that do not pay but clearly constitute work? Is that time wasted?
Consider how many of us are working for little or nothing during this recession. It's still work; we're learning, producing, accomplishing – but without a dollar value on it. And our activities that give pleasure or honor our relationships and environment – is that to be dismissed as wasted, or at the very least, less valuable?
Keith at Almighty Dad researches, writes, and home schools his young sons. It may be unpaid, but it is far from useless.
Reassess, reinterpret
Why do we consider time not spent in pursuit of money (or some recognized reward) as throwaway or useless? Why do we consider quiet time as wasted?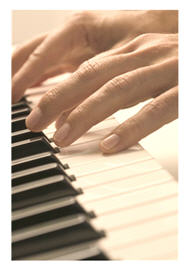 My hours reading and writing are not wasted. They are toil, and pleasure, and I hope eventually to earn an income again using these skills. But even if I did not – I certainly don't consider writing, learning, or communicating a waste of time. Not mine, and not yours.
My moments zoned out in front of the television, or thumbing an art book, or listening to my son play piano are not wasted. They are vital to recharging, and connecting at a more human pace.
Remember my red balloon on the ceiling? It's still there. My younger son taped it up a month ago, exactly. Whatever time he spent to fill the kitchen with balloons was certainly not wasted. The positive effects remain; I smile, and I feel loved.


© D A Wolf

Big Little Wolf's Daily Plate of Crazy