Season of joy?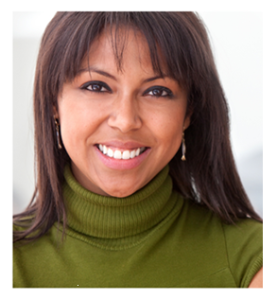 Any time, any place.
Now go peek at Joy Part 1, and Joy Part 2, if you haven't. This is (for now) the last of today's trilogy of tiny moments filled with the best sort of joy.
Phone call
About an hour ago I received an unexpected phone call from a West Coast friend who took the day off. He was in a chipper mood, chatty, and was headed to a real French boulangerie for pain au chocolat.
I asked him to pretend he was a tourist in his own city, use his cell to snap a photo, and send it to me. I want to enjoy that pastry vicariously! And see him enjoying it.
Even now, I'm closing my eyes and imagining those flaky layers, that drizzle of dark chocolate… of course my jeans are tightening around my hips as I begin to salivate. But that's okay. I love when a friend calls in a happy mood. Besides, I've got a red balloon on my ceiling. It's a good day.
Mail
I received an email from a very old friend (no, he's not old; we've known each other many years). His family has had some challenges of late (health), and all is well. A brand new life, that struggled to make its way into the world, is thriving.
Joy.
Doorbell
No one ever rings my doorbell! In fact, it makes me jump!
"Who's there?" I ask.
(To quote Julia Roberts, I'm a safety girl. Granted, she was talking about condoms and this is a doorbell, but you can never be too safe, right?)
"Delivery," he says.
I flash to Landshark!
I peek through the blinds. Indeed. A delivery truck, and it's local. Gourmet goodies of some sort. I open the door.
"Are you Ms. Big?" (Just go with me here… let's pretend that's my name.)
"Yes," I say.
"This is for you."
He hands me a small box, tied with a neat brown ribbon that is lettered in gold with the name of the shop. There's a card. I open it. The package is from my son, who is 900 miles away. My son who cannot come home for Thanksgiving, and he knows it's as hard on me as it is on him.
The card reads: Breathe. Relax. Enjoy. I love you Mom.
And I weep. Again. 

I have much to be thankful for, don't I?
All teens accounted for
As of noon today, my 16-year old has filled me with joy at his thoughtfulness. He is safely at school, by this time past the torture of a calculus exam and on to the pleasure of selecting works from his portfolio for an art show. My older son (who called as well) is far away, but as usual, is telepathic and remarkably so. This is how it has always been between us; he is tucked inside the lining of my heart, reading my rhythms before I am aware of them myself. Inexplicably. And when he tells me to slow down, I listen.
So I will breathe, relax, and enjoy the holiday this week, even though he won't be here at the table with his brother and me.
What was in the box? It hardly matters. The card alone was gift enough. But inside are chocolate dipped strawberries and orange wedges for our holiday dessert.
And last evening's gathering of ten teens in the living room for a so-called study group? Despite the hovel I call a home, no adolescents were irretrievably lost, or injured.
All accounted for.
And for a parent, that means irrepressible joy.