I recently described a transatlantic booty call from an old friend – with the possibility of a free trip to Paris (compliments of his generosity).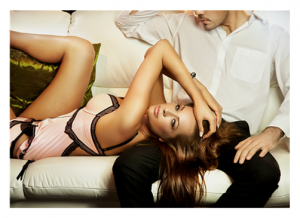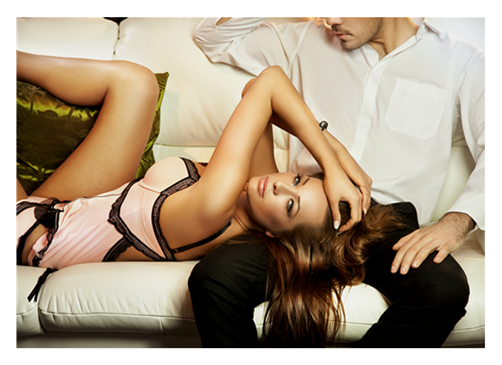 French sex versus responsible parenting?
For me, it's a no-brainer; I received commiseration from the single moms (how romantic, how nice to dream, etc.), and from the single dads – encouragement to hop on a plane and go! Straight to France! Or at the very least, to say oui when it came to inviting a man booking the next flight from Paris, to spend time with me here. A man my son doesn't know, incidentally, potentially for a week, or more.
I'm not going to address the latter issue (it's a separate parenting decision), but I want to express my surprise and fascination at the knee-jerk response "16 is old enough to be home alone."
Do you really think I'd leave a head-in-the-clouds teen to go off and play in my French lingerie?
Now, now. You know me better than that.
But I am curious as to how you decide. At what age can a child be left at home alone?
Did you know:
Some states have specific age minimums for leaving children home alone.
Some guidelines say 8, others 10, some say 12.
There are also age requirements when you leave one child to look after another.
Clearly, these laws exist to protect children from harm. (And I'm not talking about latch-key kids, or the heart-wrenching issues around one or two parents who have to work to survive, without any viable child care options. As a country, we should be ashamed.)
But tell me. How do you feel about leaving your children home alone – for an hour or two, or a weekend? At what age, and under what circumstances do you consider it okay?
My kids



My elder son has always been a young man in a child's body. Nonetheless, it was still a child's body, with a child's experience of the world. I waited until physical development caught up to emotional maturity and reasoning. I was able to comfortably leave him home alone around age 11, at most for a few hours, during daylight, with phone access and neighbors nearby.

My younger son is a different matter. He's always been tiny, and appeared two to three years younger than his age until about 18 months ago. He's also a head-in-the-clouds creative kid, and was not ready to be left home alone until he was older.
Not physically, not emotionally.

Kids and fear
What about the angst of the child home alone? Remember what it was like when you were little, and heard a creak on the stairs, or a stranger knocked on the door? Aren't those things frightening? I might add that I saw some parents leave their kids alone at ages 6 and 7 – to run out for an hour or two – and I was appalled. Judgmental on my part? You bet.
The New York Times ran an article on children left home alone, focusing on the child's level of worry as well as the parent's need to nonetheless instill independence. Every child is different (which is my point).
Shouldn't we, as parents, consider the individual development of our children – physical, emotional, intellectual – rather than applying some blanket rule?
And if there's trouble?
Accidents happen in a flash. They happen to adults. Do we really want to take chances with our children?
Teenagers in an empty house

Teens love an empty house, right? Party, party, party! I'm not the typical parent. I allow "party party party" when I am in the house – even if it means I am outnumbered, the party goes all night and I'm stepping over sleeping bodies in the morning.
I have occasionally left town for several days, when both of my sons were here – though I had a small window when I could do so. My elder (a licensed driver) was here with his brother, with strict rules in place which they followed (and a neighbor checking on them). My first-born is no angel, but he's done me proud acting as an example, and passing off the torch to his younger brother.
Nonetheless, I alerted several people when I left my older teenagers home alone. Teens crave independence, but they're still kids, and parents are the best judge of when they're ready for certain responsibilities.
Your kids?



If you leave kids alone for errands or work, at what age have you done so?
How do you determine if your child is ready?
How did you prep your kids for safety, security, and emergencies?
Would you go on vacation, leaving your child behind?
When it comes to teens – how old, and under what circumstances do you leave them overnight?
There is safety in numbers, certainly. Some teenagers are remarkably mature. They deserve all the independence we can deliver. My 16-year old isn't there yet. Off to France to, um… have a good time? Leaving him home alone, with no one to turn to in case of emergency? Do you think I'd enjoy my Parisian recreation? I don't think so.
Good references
This About.com site on parenting and child safety has great tips when you must leave kids home alone. Likewise, this UK site on your child's health and safety has good pointers.
What has your experience been like, Moms?
Dads, do you see things differently?
You May Also Enjoy