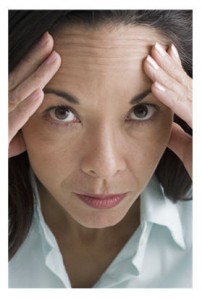 Scared to death to let your teenagers have a party?
Don't be.
Really.
You could say it's old hat around here (and I don't mean my gorgeous $2 estate sale hat), but the thought of any teenage gathering is enough to set the parental teeth on edge, the slivers of gray to pop out overnight, and the worry line between the brows to deepen.
But it's not that bad. Take it from a veteran. What you need is a little planning before, a lot of clean-up after, and clear communication with the aforementioned adolescents. Then there's no need to double up on the therapy sessions as you hold your head in your hands and wonder how you ever agreed to such a thing!
The veteran's viewpoint on single parenting teens
Around this household, teenage parties have been going on for a few years. They were (until recently) the exclusive domain of my elder son, who is now a freshman in college. Let's just say, there was a blow-out party early in the year in which I was outnumbered (but survived), and then I lost my summer to round-the-clock teenage tête-à-têtes, that tended to last for days and nights and more days… until I could hardly could count.
Are you a single parent? Think it's going to be harder? Not necessarily, but if you can get a few extra adult hands (ears, and eyes) to assist, it couldn't hurt.
We've only just begun
Apparently, we've only just begun. It's time for Round 2, with my 16-year old son, as he asked for his first party (with 48 hours notice) about 10 days ago. I was definitely the Teen Party Planner (the Mad Hatter?), but he took the initiative in offering to clean up before and after, which countered possible objections before they even tumbled out of my mouth. (Smart kid.)
I will admit that particular Saturday was a long day (he did most of the work, but that doesn't mean there weren't things I had to do). And, honestly, it was an even longer night. But it was a good night.
teaching kids responsibility
Why was yet one more sleep-deprived night "good" in any respect?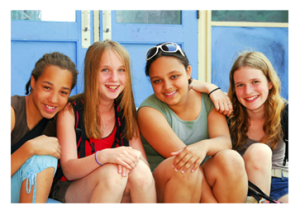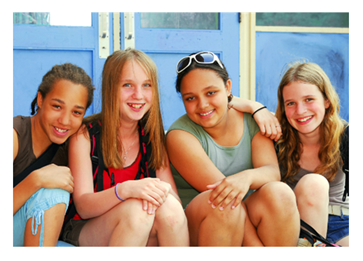 Kids need to learn about responsibility – and not just relative to schoolwork and chores, but in the social realm as well. That includes playing host, and watching out for safe behaviors – their own – and that of friends.
My 16-year old wanted a party, committed to cleaning, keeping it to a specified number of pals, and maintaining control. And you know what? He kept his word. And judging by the laughter that came from the backyard, all ten kids had a terrific time.
But remember what I said about communication?
That means clarifying what is and isn't acceptable in the house, in the basement, in the backyard, in the apartment stairwell… And being able to trust your child when he or she says he will abide by your rules.
Why is the worry and expense worth the bother?
I admit that I sat up (what parent wouldn't?) – peeking outside, and later, when they were inside as well. Come Sunday morning, I only climbed over the expected bodies my son forewarned me about, which allowed his friends to party late, with no one driving home in the wee hours.
I even had the unexpected pleasure of an hour's conversation with one of my son's new friends. He's a great kid, and he was fantastic company over coffee and fresh-baked rolls while the others slept.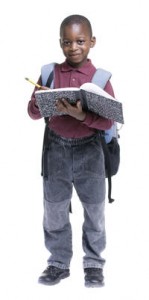 And this is why teenagers should have parties – in spite of their parents:
Teens need a chance to exercise responsibility.
That means giving their word and keeping it.
Expenses can be shared, and kept to a minimum.
They learn lessons in budgeting, and the importance of a dollar.
When teens want something, they'll earn it, and follow guidelines.
Teenage reputations matter. That includes giving parties.
Teenage party parenting tip (the latest update)
My son just informed me (yesterday) that it's "our turn" to host his study group. Sunday afternoon and evening.
Ten kids. Uh-huh. TEN. Small House. Headache starting already…
Kids will use a variety of terms – but a party is a party, and I have no doubt that studying will morph into socializing, and then some.
So it goes. Only this time they'll be bringing a few books, to make it all look legit. And I'll be ready, with food on hand, knowing when to make myself scarce, and still keeping an eye and ear on the lookout – like any responsible parent.