Women, women, women. Or more specifically, mothers.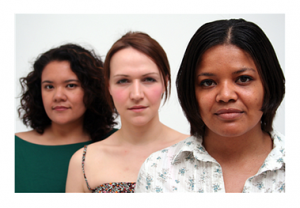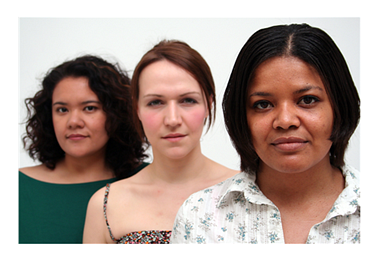 I took a long, slow breath as I saw this headline in The New York Times: "Number of Mothers in U.S. Who Stay at Home Rises." Or should I say a deep cleansing breath, before yet another painful push?
Regarding the recent Pew Research report on stay at home moms, I can't say that I'm surprised about the trend. But I am also weary of this entire discussion, or rather, the sense of déjà vu.
How many years do we cover the same ground when it comes to the collision of American work life and our cultural values?
And yet I note key summary data as follows, and other data (below) that cannot be ignored.
The article reports:
… 29 percent of mothers with children younger than 18 — about 10.4 million women — stayed at home in 2012, compared with the historic low of 23 percent in 1999.
Books, Bucks and Motherhood
However, certainly concerning, Pew Research reminds us:
… a third of stay-at-home mothers live in poverty, while 12 percent of working mothers live in poverty… less educated women were more likely to be stay-at-home mothers; 51 percent of mothers who had not completed high school did not work outside the home, while 21 percent of mothers who are college graduates stayed at home with their children.
Can you spell m-o-n-e-y? Care for fun with phonics when sounding out e-d-u-c-a-t-i-o-n?
More educated women work outside the home – hardly a scoop. Why?
Because of the investment in their education and training? As contingency planning? For their sanity? For economic necessity as two incomes are required for most of us now? Because it takes some measure of education to get and keep paying work above poverty level?
When will we fully acknowledge the larger issues at work in the world of paying work? And the trade-offs that women make when choosing between forking over green for childcare and bringing in the bacon? Let's not forget that women still earn less than men on average. (Shall we consult one of the more recent articles on this topic, courtesy of the NY Daily News, telling us women in Manhattan earn 82 cents for each male dollar?)
The Flexible Family
Personally, I believe in at least one parent being as available as possible to guide our kids through childhood. Some of us are more suited to this than others, and I don't think men are any less capable than women, or for that matter, a grandparent or other close relative.
I also know I would've gone crazy if I hadn't worked outside the home (or even inside the home, but in a professional, paying role). Ideally, this would have been part-time, at least for a number of years. But "ideally" doesn't come around for most of us.
Recently, I read Kristen Levithan's musing on work-family issues, specifically, "On Flexibility," at her blog, Motherese. She explores the regrets for both working mothers and stay-at-home mothers, the conflicts they feel, and notes that the happiest seem to have found "flexibility." Those who stay home may dream of working, and those who work for pay may long for more time at home. Hybrid scenarios with a foot in each world are not easily forged, but they do exist. And we view them as a privilege.
Giving a nod to the reality that staying home by choice is not a financial option for everyone, Kristen's views are nonetheless timely, especially given the recent Pew Report. And I think back through my own variations on a theme – returning to regular employment just a few weeks after the birth of each of my sons, attempts at "flexibility" that failed, one successful term of employment working from a home office and juggling, and then the independent worker life – following a contentious divorce.
As I didn't marry until later, and financial independence was always a critical personal goal, I did my "leaning in" during my 20s and early 30s. By my mid-thirties, I was having babies. I leaned in again in my early 40s though small children and a traveling husband made the conflicts wrenching. I leaned out of necessity, and even more so in the solo mom role. I couldn't have imagined the impacts to my career that would follow divorce, which doesn't mean I didn't work – constantly. But my children were my primary job, and all other gigs, however interesting (or tedious) were to pay the bills.
SAHM Stereotype, SAHM Stigma
As for the stay-at-home mom of our imagination, doesn't she still suffer from both stereotype and stigma?
I dare say that our images of mid-century domestic bliss are skewed, as any parent who has put in a few years at chauffeuring and homework-helping and dealing with ongoing minor medical crises knows.
Unless you have household assistance (of some kind), and depending on your circumstances, parenting is a full-time job (and then some). It is tough tough tough, with challenges at each stage, and even teenagers require adult guidance.
Are there lulls, and lovely times?
Naturally. But few would deny the labor, both emotional and physical, involved in raising children. And let's not forget the terrible pressures American mothers (especially) put on their own performance in this arena.
When it comes to our choices about staying home, working from home, working part-time, working full-time, working multiple jobs full-time – we may be leaning in, toppling, falling, getting back up, simply showing up… or successfully sharing responsibilities of paid work and family with a partner or family member. And pleased with the way things are going.
That said, we, as Americans, need to come to clarity in terms of our own cultural contradictions.
No Easy Answers
We need to recognize the complexity of these issues – that employment environments are not family-friendly as a general rule, despite the way we tout the importance of family. Lip service is one thing; actions are something else, a topic that management professor Scott Behson addresses in terms of fathers, work, and family at his blog of that name.
While we may begin to articulate the structural changes required in our employment environments, as does Professor Behson, we shouldn't forget the millions of independent workers who can't avail themselves of any flexibility that an employer might provide, as they do not have an employment affiliation with an employer per se. And this is only one small piece of the tangle we need to address when we talk about the American workforce in our (usual) sweeping terms.
One last note on best laid plans. Even if one strives for independence from an early age (as I did; as many of us do), even if we explicitly make career choices that lend themselves to flexibility, we are not exempted from life's unpredictable events. These events throw a wrench into our neatly scheduled but often brutally busy lives. Illness, accident, family troubles, special needs for a child or elder parent, layoff, divorce, a struggling economy… these are just a few of the happenings that can turn our balanced best efforts upside down.
These events are beyond our control. And the moms rising afterward – whatever their work-family configurations – don't have an easy climb back up.
You May Also Enjoy