Up for some Ceviche Sauvage?
Pop by here for the Ceviche recipe. Enjoy these pictures in the meantime!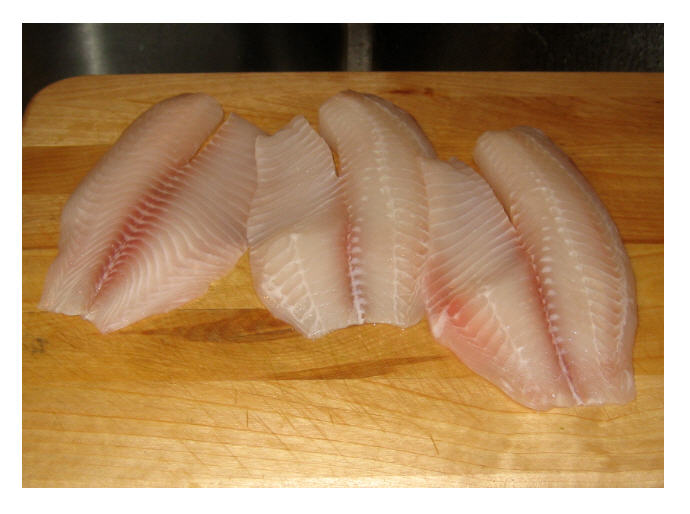 Fish fillets to start.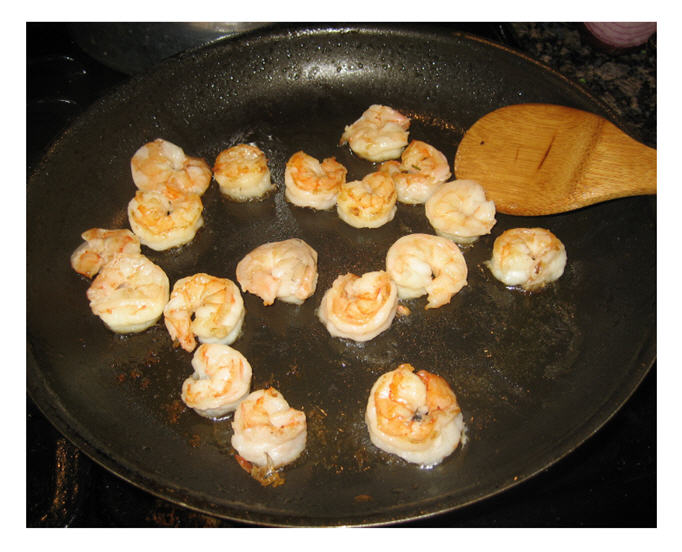 Like shrimp? Sauté and add to your Ceviche fish mixture.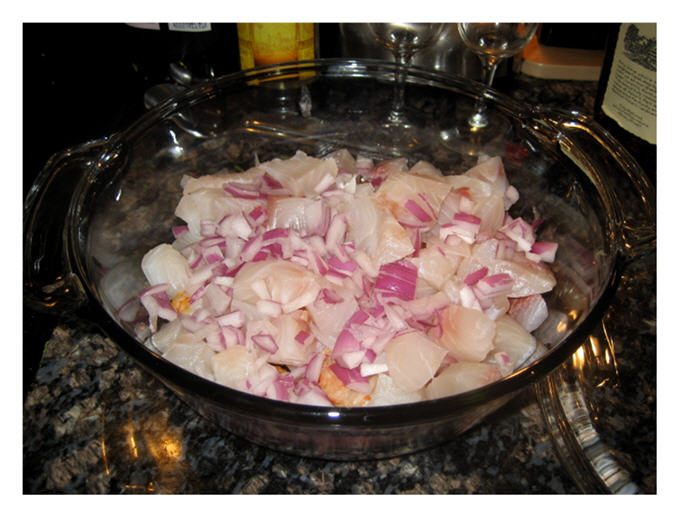 Now the red onion. (And everything else. You get the idea. Easy!)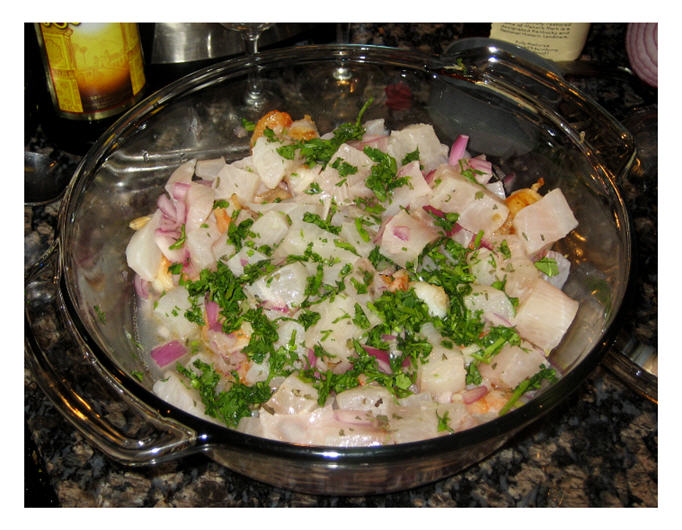 Ready to go in the fridge!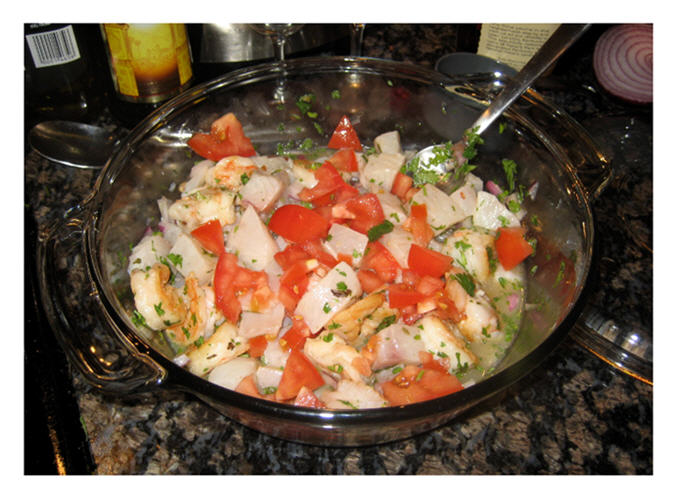 Be sure to mix after an hour in the fridge.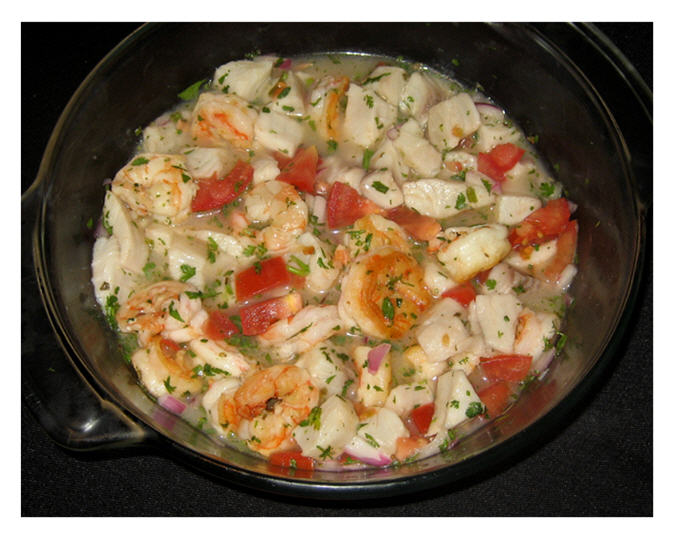 Out of the fridge a few hours later (or overnight)…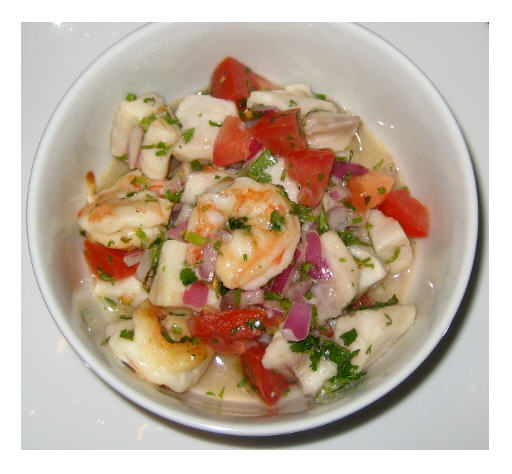 So delicious! Terrific with a dry white wine on a hot afternoon or evening.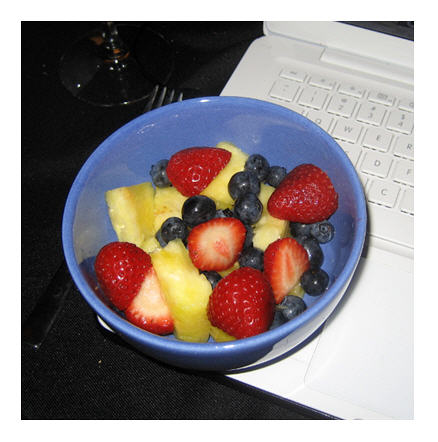 And fresh fruit for dessert. Bon appétit!

Big Little Wolf's Daily Plate of Crazy