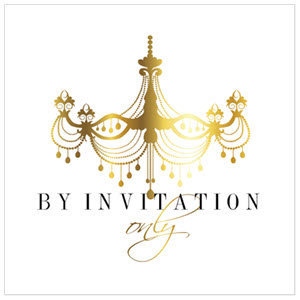 Parsley. Mmmmm. I'm crazy about it. Flat leaf, curly leaf… both with a fresh, bright, slightly piquant flavor. Both so cheery in their small, ruffled leaves. Even better — parsley connects me to my maternal grandmother who ate it by the sprig! When I see it, smell it, and always when I taste it — I think of her.
And I feel warm, light, loved.
It's that time again — By Invitation Only — and this month's theme is "connections," a word with so many interpretations that I'm excited to see what each participating blogger and writer has to say on the subject.
For me, connections are frequently sensory — all about the senses — so indulge me as I share some very personal examples.
Memories, Memories, Memories…
When I attempt to zero in on the visuals that are especially evocative of good memories, I have too many to choose from. Not a bad thing, don't you agree?
Among them — a portrait of my grandmother that passed from her to my mother, and eventually to me.
There are other (unexpected) items that also inspire meaningful memories, and some might surprise you. For instance, the wildly colorful skirt I was wearing the weekend I got engaged (more than 25 years ago) hangs in a safe spot in my closet. The marriage may have fizzled, but I've never had the heart to give away my "engagement" skirt. Whenever I catch a glimpse of it, I immediately flash to Paris where my "beau" popped the question.
And I grin. It was a lovely moment in a jewel of a city.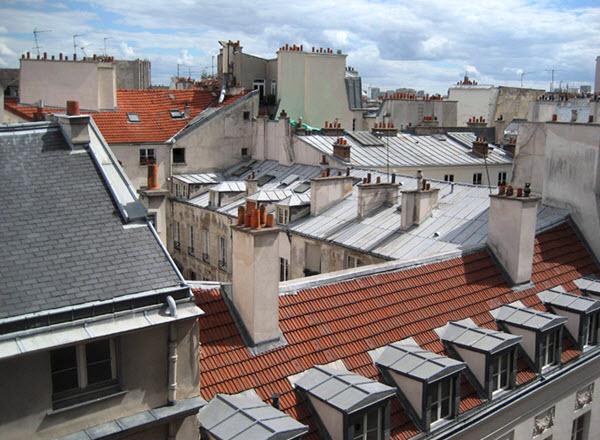 Hello, Stendhal. You've Got My Number…
There are also works of art that connect me to sensations rather than people — vibrant canvases and a small number of masterful drawings that have affected me physically, almost in the same fashion as falling in love. I remember several paintings in Paris and New York — one Gustav Klimt, one Lee Krasner, one Willem de Kooning — select drawings by surrealist-renaissance man Fred Deux (seen in a Paris gallery), and oh, a stunning El Anatsui abstraction that I saw at the Musée d'Art Moderne that took my breath away! Each of these extraordinary artworks literally rendered me euphoric — pulse racing, light-headed, and a little bit faint.
Now, if you think that's an exaggeration, I assure you it is not. Consider this, the Stendhal Syndrome, a condition named for the famed 19th-century French writer, with symptoms originally associated with intense physical experiences when viewing art.
And as Wiki explains:
… there is evidence that the same cerebral areas involved in emotional reactions are activated during the exposure to artworks.
Exactly!
Let's Hear It for the Eyes!
While red is my favorite color — but you know that — certain shades of green never fail to make me think of my grandmother. Yes, again! She was a woman of steely will and impeccable style. She adored all shades of green (to match her eyes), and her suburban D.C. home was decorated in plentiful swaths of forest, olive, and mossy grey-green tones.
So it's no surprise that the portrait of her that hangs nearby, painted nearly a century ago, shows her wearing a green silk dress as a young woman of 20.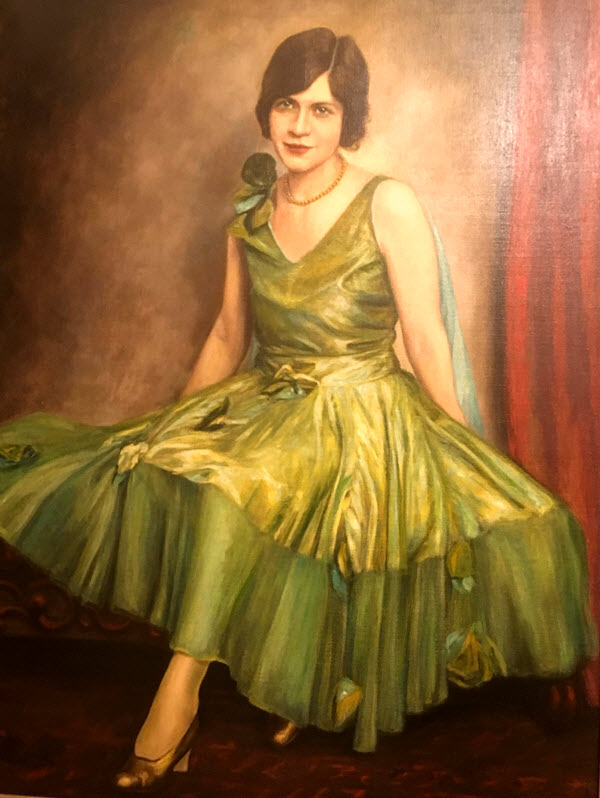 Let's Hear It for the Mouth!
When it comes to my taste buds, I have already praised the powers of parsley. Lest you think that odd, believe me, there are other foods that conjure people and places to spark my spirits…
Like most women, I crave the occasional piece of dark chocolate. Okay, more than occasional. That said, if I'm fortunate enough to enjoy a Belgian praline, beyond savoring every nibble — and its dopamine spike — I immediately picture my Flemish father-in-law and the local chocolatier we used to visit for a treat.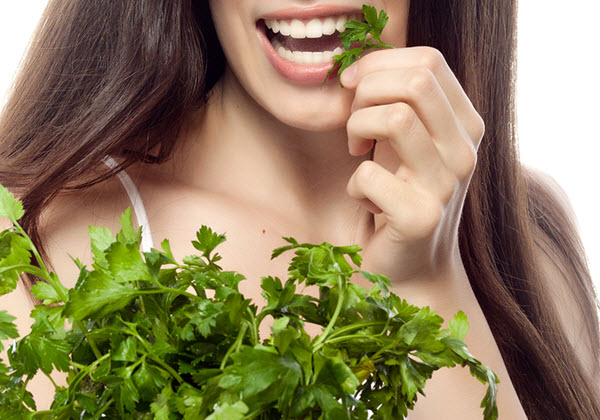 And then there are those irrepressible (or irredeemable)
"coffee connections"
that we of the (still!) dating set engage in… Please pass the non-fat latte and settle in for snappy small talk…
More dependably decadent and consistently connective? Try this: The sight, smell, and taste of Lamejun, a multigenerational happy-making meal in my family. (Not sure why this Armenian favorite is so fantastic? Yes, there's parsley, but so much more. Just ask my sons!)
Let's Hear It for the Nose!
It's well documented that aromas are formidable connectors to childhood. The aromas of baking — pies, cookies, and breads — certainly make most of us feel at home. But it's especially interesting to me how perfumes lodge in the memory to luxurious and long-lasting effect.
My mother's preferred perfume was White Shoulders, a somewhat heavy floral fragrance with "green notes." I can still picture its rectangular glass bottle with a round gold cap, always on her dresser. And I remember the way she spritzed "liberally" when she would go out for an evening with my dad. If I close my eyes, I swear… I can still smell that heady scent.
Chloe is another indelible fragrance; it will always remind me of one of my most elegant college friends — a woman who is still elegant 40 years later (and I should drop her a line and ask what perfume she's wearing these days). I tried this exotic scent once, and its chemistry on my skin was all wrong, just as the particular Chanel that I've worn for the past dozen years is "just right."
Chemistry, as some may interpret it, is a marvelous thing… And deliciously unforgettable…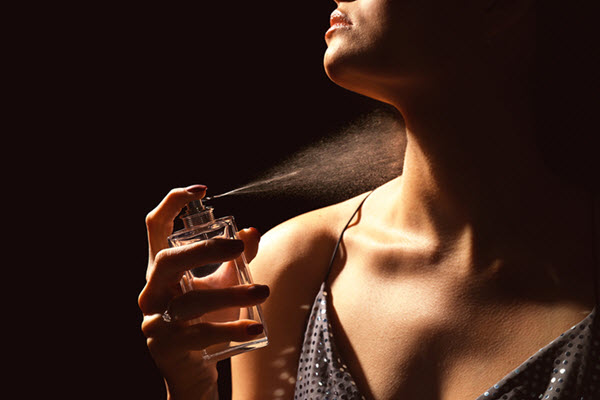 Ah, the Sounds We Love to Hear
To me, there is nothing better than the sound of laughter, especially a child's laughter. But at this time of year, music is a marvel that enhances my holiday spirit. Anything classical will do the trick for me — a little Debussy, a little Bach, a little Handel.
There are moments that a different sort of music is what I yearn to hear — the sound of my father's voice. At times, when I dream of him, it is his voice and his laugh that connect so intensely. And there was another man in my life, now gone, whose deep, gravelly voice remains in my head decades later, beautiful and bittersweet.
Just as wondrous… when he, too, visits in dream.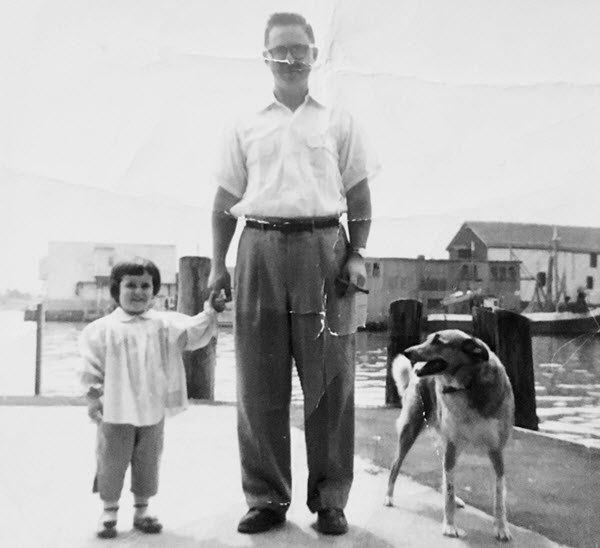 Touch… An Essential
How could I not wax poetic on the importance of touch? While this may be last in my list of sensory snippets, it is most assuredly not least.
Lovers may offer a special sort of connection, but affection is often more important than sex, playfulness can keep romance alive, and the compassionate, congratulatory, or conciliatory touch of a friend is an enduring and essential gift.
Some of us have partners to hold, children or grandchildren to embrace, or an elder parent whose hand we take in our own. For others, physical isolation — a hunger of the skin, so damaging to the heart — can pose serious problems.
Depression. Loneliness. Especially at this time of year. All the more reason to reach out…

Let's Connect in Healing, Humanizing Ways
Lingering in the land of touch for a few additional thoughts, I would like to point out that human connection is good for our health. We live in a digital society that is increasingly isolating. Those of us who live alone (and work alone) may be missing a key ingredient for both physical and emotional well-being. As this Psychology Today article points out:
… From a warm handshake or sympathetic hug to a congratulatory pat on the back, we have developed complex languages, cultures, and emotional expression through physical contact. But in a tech-saturated world, non-sexual human touch is in danger of becoming rare, if not obsolete… it is vital to preserve human touch in order for us truly to thrive.
Greater trust, a stronger immune system, and quality emotional intimacy are among many reasons that positive physical contact is more vital than ever.
Positive Connections Are a Source of Strength
The bottom line for me, for so many of the sensory pleasures that I routinely enjoy, is the sweetness of their associations with people I love, moments of joy, and places of wonderment. These are connections that I consider remarkable gifts. However…
We learn to reach out to others when we're young, but we grow more guarded as we get older — of necessity in a complex and sometimes dangerous world. Nevertheless, positive connections of all sorts — virtual, physical, emotional, creative — touch us profoundly. So my hat is off to those who dare to continue connecting with others (even if they've been burned), and to those who create in so many ways and domains, serving to deepen our connections to ourselves, and to each other.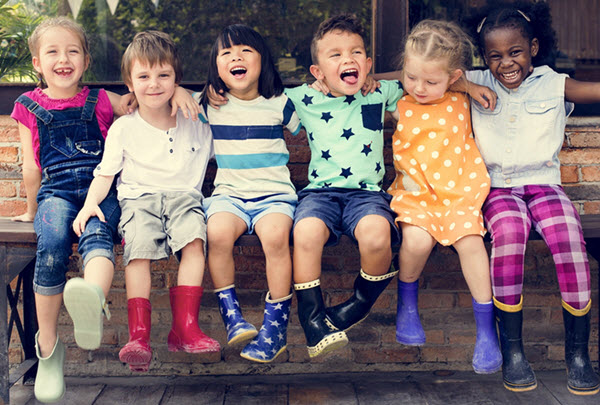 I hope you enjoyed this month's "By Invitation Only." Please visit the talented participants of BIO via the links below. And do share!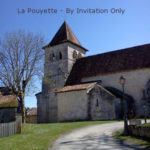 Extra! Extra! Karin of LaPouyette just missed the link-up closing time. But you definitely do not want to miss her amazing post on connections, writing from the Périgord region of France, so please visit Karin here, at LaPouyette and enjoy!