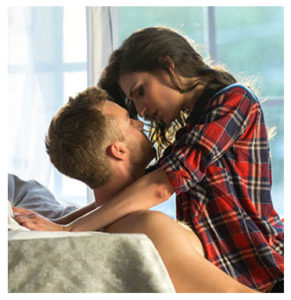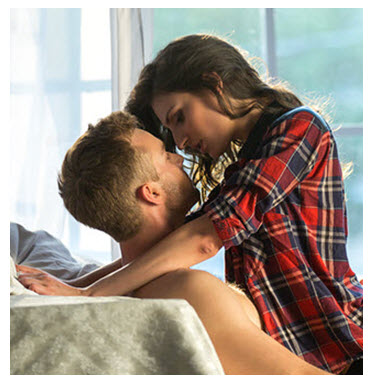 When it comes to a satisfying relationship, is affection more important than sex?
What if you're enjoying a great love life with your partner, but missing out on affection when not tangled up in each other's arms? What if you're blessed with plenty of affection but caught in a prolonged sexual dry spell?
And what about those of us in long distance relationships — or no relationship at all? Don't we crave affection? Isn't it human to desire touch… and need it?
Sure, we can cuddle our kiddos and pet our pugs. We can exchange the occasional conciliatory or congratulatory hug with a friend. The touch of a hand or arm expresses sympathy or recognition. These moments of connection convey clear messages, and feel good.
Yet these same gestures are often subject to misinterpretation in romantic relationships — so much so, that we may find ourselves more physically distant from a life partner than a casual friend.
Is Your Affection-Interpreter on the Fritz?
Some of us see physical affection as a prelude to a sexual encounter, period. If you've ever been involved with (or married to) someone like this, you know exactly what I'm talking about. Cue the conundrum, the argument, the stony silence.
The nuances of touch are lost on a person who views affection as foreplay and nothing else. They misinterpret the intentions behind a kiss, a stroke on the arm, or the longing for a back rub. Absent specific (and carefully selected) words to clarify intent, every physical overture or request is assumed to be an invitation to bed. Whatever follows, one of you is likely to feel annoyed, dismissed, resentful.
This Psychology Today post presents love advice for men and offers counsel on the importance of affection, its role, how it changes over time. The author, a professor of psychology, seeks to make the distinction between physical affection and sexual foreplay.
I have had hundreds of women tell me that they don't want their husbands to get all affectionate, to touch them, to get romantic — because the only time they do is when they are looking for sex… Why are so many men so affectionate before marriage, only to limit their affection as a part of foreplay after marriage?
Sound familiar?
Affection Is Emotional Currency
Why must touching become such a relationship battleground, especially as time wears on? Is it because we are unsure of our roles? Unable to read signals? Wedded to our own interpretations (and preferences) relative to boundaries, personal space, personal history, propriety?
Is it because touch, like anything else, can be used as a symbol, as an enticement, or as a prize? And what about its use as a weapon? Isn't withholding physical touch — affection or sex — commonly associated with psychological manipulation?
We know that touch eases stress, boosts our immune systems, quells our fears, and subdues our sorrows. Can't we make better use of affection as non-verbal emotional currency — sometimes sexual, and frequently, not?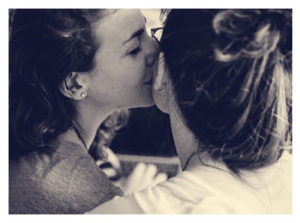 Simple gestures are remarkably powerful: a hand on your shoulder, a kiss on the cheek. In reaching out, touch builds bridges, touch speaks without a word, touch says: "I understand, I apologize, I forgive, You are not alone." Touch also telegraphs shared celebration: "I'm excited for you, I'm proud of you, I'm delighted to participate in your joyful moment." Affection is a way to intensify good feelings, then extend them to others.
The defection of affection? It exacerbates assumptions, dramas, silences, quarrels, hurt feelings. It announces and widens emotional distance. And resentments accumulate when one partner interprets affection only as a prelude to sex, and the other understands it to be more reliant on context.
Defining Affection in Relationships
Curious to revisit the definition of affection, I find this:
… a fond attachment; devotion; love…
Other definitions include tenderness and liking, a propensity for something, as well as references to affection as a positive feeling of warmth for a person, place, or thing.
Few of us interpret affection as expressing sentiment without touch. That may have been true once, but these days, not so much. More importantly, we typically talk about it — or complain about it? — with regard to our spouses and partners. We're unhappy with the nature or frequency of physical affection. Or we're worried about it, suffering from its absence.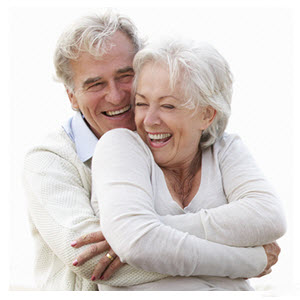 And yes, there are boundary issues and disagreements around public displays (PDAs): Individuals differ in their comfort with affection's expression, and its respect of circumstances.
Is it any wonder we sometimes send an "affection" message that's misconstrued, or anticipate receiving one that's delivered in a way we may not like? Consider Psychology Today's presentation of seven types of affection within the context of healthy relationships, including:
… back rubs/massages; caressing/stroking; cuddling/holding; hugging; holding hands; kissing on the lips; kissing on the face.
I see pitfalls, don't you? One (wo)man's "back rub" soothes the stresses of a bad day, while another (wo)man's back rub is a desire to direct those darling digits elsewhere.
Choices? Trade-Offs?
Like many of us, I've experienced times when life held no touch whatsoever. The isolation is chilling. We feel "skin hungry" and alone.
Like many of us, I've experienced relationships where there was sex but little affection, and ditto on relationships with affection but little sex. And yes, I've known the occasional relationship that was lacking in both, yet for other reasons — respect, stability, friendship, love — I stayed.
Ideally, our libidos match well with our partner's, and likewise the amount and nature of non-sexual, connective touch. Affection. And if for some reason we find ourselves "off," I can only hope that in a loving, committed relationship, we can talk about it clearly. And by that I mean something more than a strident statement of "I need more sex" or "I need more affection."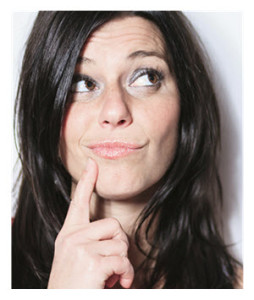 For those of us who find ourselves alone, without family close by much less a spouse or significant other, the challenge of living with little physical contact is very real. And with a growing, isolated, aging population, I can only imagine the skyrocketing numbers in this situation.
We may or may not choose the path of pets. We may or may not cut ourselves off from the entire realm of physical connection to other human beings. But I am convinced that given a choice, we would happily accept most expressions of affection so long as they were delivered in an appropriate context.
And if I had to choose just one in a long-term marriage or committed relationship?
I'm past my childbearing years, I'm no longer "young," and experience has taught me the breadth of joys and challenges that life dishes out. Consequently, while still a sexual being, I would take the attentiveness and caring inherent in affection over sexual activity. This doesn't mean I don't want both, but I understand the longevity, the portability, and the extraordinary power of tender touch to convey so much with seemingly so little.
I welcome your thoughts.
You May Also Enjoy