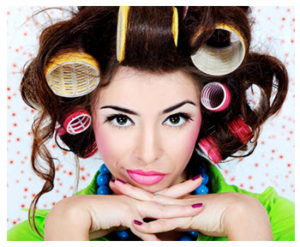 Desperately desirous of distraction? Perturbed by political pontificating? Staunchly seeking steps to slap a smile on your captivating kisser in tumultuous times?
All precious pearls of worldly wisdom aside (and my own popcorn proclivities facing the flat screen as the Right and Left punch and counterpunch), dare I confess to Congressional Comey viewing this week? And now to a need to tend to temperament-tranquilizing pursuits?
Indeed, I require some Feminine Fun these days. Yes, I said "feminine" — and in the most stereotypical style at that.
Old movies. (Hello Bridget Jones, for the 27th time.)
Fashion magazines. (Elle! Bazaar! French Vogue!)
Playing with my Monoprix pencils, my Dior shadows, my Lancôme blushes.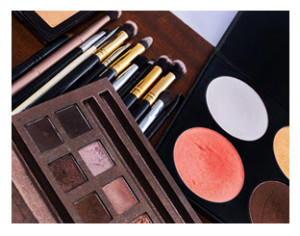 Hell, I wish I had the "tools" with which to tackle the task of a headful of 1980s curls! (Even if only for a half-day and the ensuing chuckles.)
Of course, there's always the pure pleasure of more mentally motivating pastimes. I say as much glancing at a striking stack of books I have long wanted to read, set on my bedside table early this Saturday morning, with all potential sources of news purposely turned OFF.
Decisions, decisions… Pretty poetry? Elegant essays? Notorious novels?
I will note a few fave online sources of distraction as well — fashion blogs, art blogs, design blogs, related Instagram accounts — if I can manage to navigate around the interruptive real world feeds, that is.
(My, my. Reading over the mentions above, I can see I will need to eventually energetically expand my shamefully shut-in ways. At the very least, I should get out and enjoy a Covfefe Coffee at the nearest café!)
All solitary stratagems aside, in an earnest effort to entertain emotional equilibrium, I am — naturellement — well aware of what makes me happy, or at least, momentarily content. I recognize that any and all of the following in appropriate amounts account for a smile, even on the worst day:
Kids! Their beautiful faces, their canny comments, their wondrous vision of the world…
Nature! There are stunning images on so many sites. And, even looking out my window at distant foothills is surprisingly soothing.
Art! For me, a work of art is a voyage, and generally a delicious one. The real thing is phenomenal, but art magazines and books are a worthy second.
Bold, brassy, breathtaking banter! (And an abundance of alliteration alleviates angst… Anywhere, any time.)
Now, were I able to throw on my sassy sneaks and head off for a wander through the countryside, through a historic town, or opting for other stunning sights and sites splendiferously spilling over with colors, aromas, textures, sounds and stories galore, my body a moving marvel to remind me I am still alive and kicking — I would!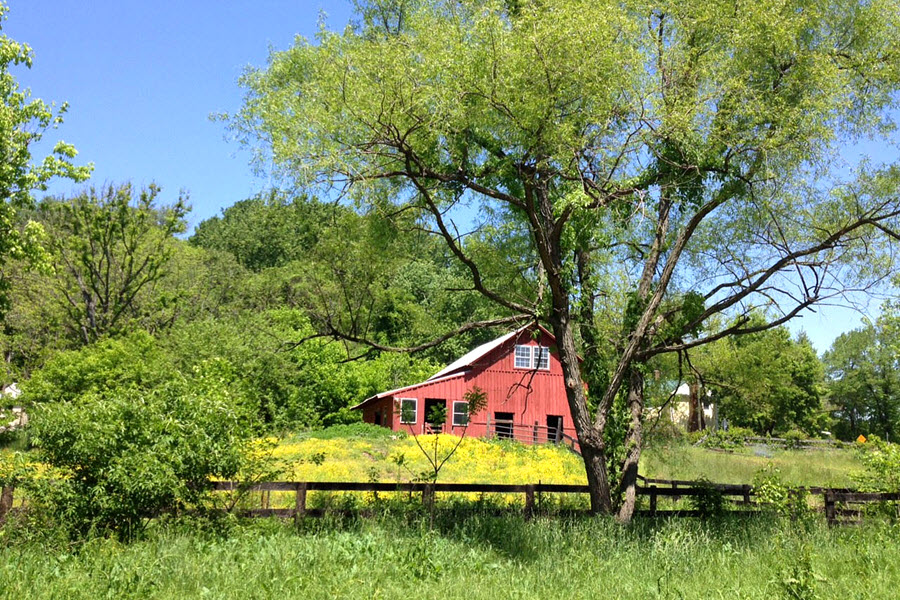 Hélas, No Can Do at the moment (all those silly spots still healing after injuries and a fall), however, I was able to enjoy just such a jaunt with one of my adult kiddos awhile back, and it was glorious.
Anyone for a field of flowers and a beautiful barn?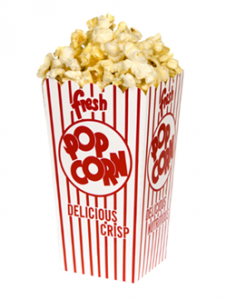 I'm curious.
Are you riveted by political intrigue these days, whichever side you "root" for?

Pulling out the popcorn to watch the latest DC doings?
Concerned that crucial underlying issues are being blatantly, ominously obfuscated?
Any bouts of the blues, so numbed by news?
Still able to indulge in vital "real life" endeavors and enjoyments? Laughter around the dinner table? Packing a picnic? Hanging with the kids or grandkids? Making love to your spouse? Yet one more awful attempt at trying on bathing suits before the summer season?
I'm the first to admit that I am, by nature, a Type A personality. Consequently, I acknowledge that relaxation for the Type A personality is not exactly a given, and consuming so much news may be sullying my spirits. I can't help but worry that the world is wearing me down, that I'm losing my appreciation for the absurd, and what once passed for gobs of good nature has been replaced by stressy scowling. But I am working on my ability to let things go, to heed humor wherever I can, and to be grateful for beauty to ground me in ways that always inspire and encourage perspective.
That includes in my politics, which fundamentally reflects my values, including a belief that what most of us care about deeply connects rather than divides.
What are you doing to reduce reflux, stamp out stress, resurrect reason, find fun, and bolster balance in these troubling times?
You May Also Enjoy