A question I pose to myself: If I'm not writing, how can I call myself a writer? Am I still a writer? Does "writing in my head" — however much a natural state — count?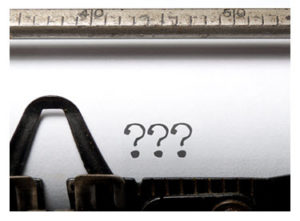 Writer's block?
You could say I'm suffering writer's block, yes. But that's a simplification to redirect attention, a cover story, a subterfuge.
I am disconnected from my usual writing process. I am filled with negative emotions and dark words that won't quite reveal themselves inside the storm cloud. And I understand too well that we live in a culture that is beset with darkness on many fronts; we don't want to consume personal accounts that deepen desolation, unable to bestow positive messages to buoy our sinking spirits.
But must we always say only what we know others wish to hear? When do we allow ourselves to speak the truths we are living? When do we get to just say it? When can we say, straight out, "I'm tired, I'm depressed, I'm angry, I'm frightened, I'm worried, I'm unhappy?"
Not writing? For me, it's a kind of not being. More specifically, it's a kind of not being myself, not giving, not parsing the world in ways I can process it, not fully experiencing the beauty and breadth of moments I would wish might linger — the joy in loving, in creating, in tasting, in perceiving, in connecting.
Instead, I operate in a sort of boarded up space; I am less able to breathe deeply, less able to find kindness for others, utterly unable to be kind to myself as I become someone I don't care to spend time with. I am also unable to bullshit, to offer solace in "light fare" that might otherwise be pleasant, distracting, helpful in its own way. I am lousy company. So of course it follows that I ask this: If I don't like who I am — and I don't these days — how can anyone else like me? If I don't want to spend time with me, how can anyone else want to?
These questions are rhetorical and actual, endlessly circulating in my inner dialog through a muddle of irritation and deep disappointments, in my narrowed universe in a new place I don't yet call home, and in a continuing physical and emotional state of affairs that is cut off from any sense of participating in the world. In place of action — passivity, inertia, and isolation born of very real obstacles and a few stubborn shreds of pride.
Sleep deprivation has a great deal to do with my frequenting of futility; chronic pain, much like ongoing anxiety or depression, steals away the ability to catch sufficient winks, forty or otherwise. And apparently, my little adventure with shoulder and arm difficulties carries with it, as a typical symptom, an extended period of sleep deprivation. This is due to the fact that virtually no position is physically comfortable, there are no pain or sleep meds along for the ride, and it's all about toughing things out until I can progress into one of the "improved" stages.
On a happy note, I am looking forward to those improved stages, thanks to — at last! — locating a physical therapist in this new place, a process that was long and slow and a bit convoluted. More importantly, I recognize the skill in the therapist's fingers working through soft tissue in the affected areas, that recognition a matter of experience gained with my last foray into the land of physical therapy to deal with misdiagnosed injuries, complications, and now yet another complication. I admit to feeling a measure of optimism that there is a light at the end of this gnarly tunnel, thanks to those skilled fingers that I can only hope will bring me back to a more functioning self.
Life has taught me many lessons. I am living these lessons again, here, now. Lessons that are basic and humbling.
I understand that pain distorts the world. I am well aware of the connection between chronic pain and depression. I know too well that sleeplessness casts the charlatan's shadow over our capabilities. Isolation, a common consequence when we are unable to get out in the world, threatens to strangle hopefulness.
The product of this malevolent mix?
Despair. A self and a set of emotions we may perceive as only minimally recognizable, leaving us — correction, leaving me — unable to like myself, even if the only dealings by which I make this judgment are those I can observe in my own head, bounded by the conversations, the views, and the frustration of finding myself facing huge obstacles once again after facing them down not so long ago, and after so many years. As I embarked on a relocation several months back, I was convinced that I was finally headed into a freer, more exciting, more upbeat period of possibilities.
The reality has been different from "the plan."
Does that sound like whining?
It does to me. Don't you see? "Poor me" is a vile, off-putting knee-jerk reaction. And how I detest any trace of that response in myself. So you can understand why the chatter that goes on in my head doesn't warrant space on a page. Hell. I keep trying to chase the negative words and thoughts from my brain, though that too becomes exhausting. And I loathe the victim mentality, the "why me?" attitude that too easily comes calling when life turns complicated and those complications don't let up, like some damnable house guest that drops in uninvited, trashes all the rooms, and never exits stage left. It's bad enough begrudging that nasty bugger a bed; I certainly don't want his foul attitude seeping into my writing, much less purloining my thoughts and actions.
And that brings me to this bit of reality: Along with pain when I type, an inevitability with my shoulder condition that will eventually improve, there have been other disappointments, largely though not exclusively in myself. My resulting ragged mood is why I haven't written much of anything here (or elsewhere) in many weeks. My optimism, if not curdled, is soured; while always tempered by what I consider a rational dose of pragmatism, optimism has nonetheless persisted as part of my personal world view — believing not only in my own better angels but those of most of us. I bear witness in my life to many acts of kindness, typically from strangers. So how could I not remain optimistic in some corner of my outlook?
None of us is immune to accident, injury, or illness. We know this to be true, and likewise, that how we deal with it is a measure of character. But how we deal with adversity is not one note; we are complex beings, harmonies both agreeable and dissonant. We have good days (and hours); we have bad days (and weeks).
We do what we can. If we don't like what we're doing on that score, we try to forgive ourselves, and we try to do better.
Another question that batters me, perhaps because I choose not to face a haunting underlying fear: If I spend a prolonged period of time during which I am useless, unproductive, not contributing to some quantifiable marketplace; if I have difficulty imagining that I will ever be useful again, then do I have value? Am I just taking up space?
Here, in terms of usefulness, I consider my qualities as a person and my capabilities as a writer, an editor, a marketer, a creative, a thinker — I'll stop there; you get the picture. In that list, I intentionally leave off friend, lover, parent. I am not much of a friend to anyone these days, though two or three friends are strikingly stalwart in my little world, albeit far away. As a lover or partner, I am null; those aspects of my life are absent. As a parent, while my role has changed significantly over recent years, I recognize that my love and compassion, while only intermittently accessed, remain a source of background constancy, stability, and reassurance to my young adult sons. A parent's love, however imperfect, is foundational. I suppose I might ask myself: If I am not actively "parenting," am I still a parent — and a good one, at that?
On that score, I would answer "yes" without hesitation. So perhaps, even in my haze of sleeplessness, even in my leaden sense of uselessness and worry that this will become a permanent rather than temporary state, and even in my current isolation that heightens the noisy silence that I prefer to the falsity we typically live by, I can apply similar logic. Even if I am not useful in any measurable way, I am not without value; even if I am not loving a partner in life, I am a loving person; even if I am not writing, I am a writer.
Tell me. At a middle stage in life, when so much seems to be changing, when doors seem to be shutting, when reinvention is a matter of survival above all else, do you know who you are? If you cease doing the thing that defines you, if you cease being compensated for work you have done for years, do you feel as if you have lost yourself? And when sleep is stolen, can you imagine a day when it returns, and with it, your brighter grasp of capacity?
This is not a single question nor a single topic; I am of course touching on issues of underemployment or unemployment, issues of incapacity whatever the reasons, issues of self-image and self-definition.
Issues of worth, in every sense of the word.
Let's just say it. Sometimes, life turns to shit. The thing is, most of the time, it isn't permanent. Or so we must tell ourselves in order to go on.
And we do go on, conscious of the difference between realistic and defeatist. Perhaps this is why when I am barraged by negative words in my head, I take to lecturing myself. I vacillate between wanting to give my feelings of fear and frustration their airing (so I can move beyond them), and simply delivering a good scolding in front of the mirror, brow furrowed, lips pursed, and finger wagging straight at yours truly. I remind myself of what I wrote at a moment of intersecting pragmatism and determination: Relocating when you are older and on your own is not for the faint of heart. I could not have imagined that my bumpy landing in a (longed for) "new life" would be quite this bumpy, but it can always be (much) worse, it needn't mean I drop to the bottom of the well if I fight the fall, and however much I am existing through a fog of discomfort and insomnia, I will get through it.
I am convinced that I am fortunate; physical therapy will, eventually, bring me back to fuller physical functioning, the ability to engage with people in this new environment, and more than two or three hours of sleep a night. I will hope for (and assume?) no further complications to these old injuries. And while I will have lost time, energy, money, and emotional reserves, I will, once again, extract lessons from the experience which, perhaps, I will write about.
This "obstacle," utterly unforeseen, has stalled my ventures in reinvention, but will not squash them permanently. These are vows I make to myself, promises I will work to keep, dreams I'm not ready to see slip away.
You May Also Enjoy