Election stress? It seems unavoidable if you've been reading your social media feeds, engaging in debate and argument with online friends, or catching even a small sliver of news on television.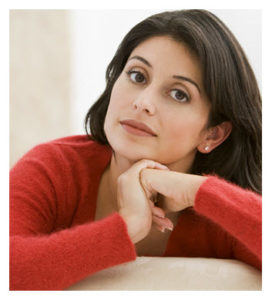 Whatever your political inclination, this feels like the ugliest and most exhausting election many of us can recall.
We want it over.
We want it over, but our way. And we want some semblance of relief afterward, even if only for a day or two to take a deep breath, to adjust to whatever the results (and fallout) may be, and to find our "new normal" as we head into the holiday season.
Even if we must persuade ourselves to let down, it's essential to do so. People aren't wired to live with constant stress.
This is hardly news; we know how terrible stress is for our mental and physical health, and the ways in which we react to unrelenting anxiety are many: We drink to excess, we overeat, we lose sleep. We become short-tempered or distracted. Nothing "feels" as good as it should.
Our joy is siphoned off.
Time Magazine takes on election stress, in particular women and election stress, offering this:
… Surveys show most Americans are stressed out about the election. In late October, the American Psychological Association released a survey that found 52% of American adults say the 2016 election is a somewhat significant—or very significant—source of stress in their lives, regardless of whether they're Republican or Democrat.
And yet, this same article presents data that women are more stressed over this election than men. Gender differences and sensitivity to under-discussed problems of sexual harassment and sexual assault are certainly among the issues highlighted in this unprecedented presidential race.
For many women, bringing these issues to the fore has meant reliving incidents long buried. And as Time reports, according to Atlanta psychotherapist, Melissa Lester Olson:
"Women who I have seen for years are only now bringing up physical and sexual trauma from their past. I think this election is re-traumatizing them…"
Is there a way to measure the collective lost sleep and nightmares on this issue alone? The number of us who may be talking to our shrinks about politics, or sexual politics?
Regardless of which topics are souring our stomachs as we count down to November 8, how do we fight our fear if "the other side" wins? Our agita?
Sure, good habits like paying more attention to sleep, eating, and exercise are always a rational response, but not sufficient for this very non-routine political season, rife with issues that highlight the polarization that plagues our country.
What could help?
We need talk. Calm talk.
We need to step away from social media and cable news.
We need listening. Listening before we jump in and interrupt to get our points across.
We need resolve to find points of commonality, factual arguments for our positions — facts, not factoids.
We need to remember that most of us want the same things — a decent life, a level playing field, respect, family, love.
My stress?
It has chipped away at my sleep. It has compelled me to consume more news (from more sources) than ever before. It has sent me to the fridge and the pantry far more often (for those "comforting" sweets and carbs). I've grown more cynical, though I'm fighting that cynicism with all my might.
And perhaps like you, I'm looking forward to a few days from now when this highly contentious and at times frightening election will be, we can hope, behind us.
Then of course, regardless of the outcome, the real test of who we are begins.
You May Also Enjoy