Some days? All it takes is your favorite classic film on cable — quelle surprise! — and whatever is bugging you slips away. You feel better.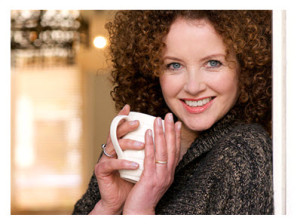 Other days? Catching up with a friend over lattes will do the trick, as a little shared laughter works wonders.
Whether for business or your personal life, occasionally an article hits just the right mix of motivation and explanation to nudge you in the right direction. When I bumped into this short piece from Inc. Magazine on mantras to keep you mentally strong if you're living through tough times, I thought: Yes, perfect, nailed it.
Chatting with a friend recently, I mentioned that I like my positivity with an ample dose of realism. Amy Morin's Inc. column offers just that, as she writes:
… Developing a productive inner dialogue is one of the most productive ways mentally strong people keep building their mental muscle. Repeating positive, yet realistic affirmations can drown out the negative thoughts that can hold you back.
Positivity Convert? Positivity Naysayer? In Between?
Now, when I hear the word affirmations, my first reaction is a smirk. I immediately flash to the Sex and the City episode in which Charlotte diligently repeats "affirmations" about believing in love. Having had her perfect wedding, but a less than perfect marriage and divorce, her Pollyanna attitude is increasingly tested. And in this classic episode, she drags a reluctant and wise-cracking Carrie to hear a motivational speaker.
The juxtaposition of Carrie's knee-jerk cynicism and Charlotte's wide-eyed optimism is an interesting contrast. Some of us skew Charlotte, while others skew Carrie. And some of us dwell in the middle, sliding up and down the scale between the two according to what's going on in our lives.
But use of the term affirmations aside, the power of inner dialog is indisputable.
"I can" always beats "I can't."
"I can and I will" is even better.
Values Are Key
While Ms. Morin offers nine mantras, I especially like these three.
… Living according to my values is what really matters.

… Failure is part of the road to success.

… I'm stronger than I think.
That first mantra about values? It speaks to me. There are certain things I have never been able to compromise. If I had, I would have had a more successful life in the traditional sense, in other words, money. Instead, I chose for adventure, I chose for integrity, I chose for my children; I stayed true to myself and I don't regret it.
On the other hand, integrity and an empty wallet won't feed our kids! So most of us live in the gray area of justifying what we must in order to take care of our families, hoping we aren't significantly sacrificing our beliefs.
And we understand that knowing who we are, standing up for what we feel is right, focusing on what we truly value in life — these dwell at the heart of fully living our good times and powering through the bad. Along the way, we remind ourselves and those who love us that we're far from perfect, but bumpy road and all, a strong spirit and mental toughness will prevail.
The F Word: Failure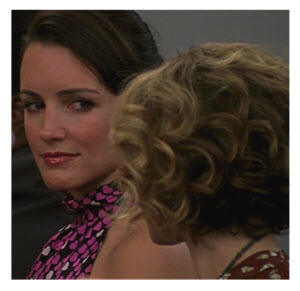 The F word?
Brutal. No one likes failure. And personally, I even dislike the word. An object that ceases functioning "fails." As far as I'm concerned, if we're living our integrity, doing our best, and learning from our mistakes, we are not failing but rather, we are coming to understand that risk-taking — from giving our hearts to investing our funds and our efforts — may not work out.
So we try again. We try differently. We try something different.
These days, if I feel I'm not meeting my own expectations, I work at figuring out why and how, then changing things up. I am focusing my pep talks — to myself — as specifically and consistently as possible. We all have motivation-hungry moments when a little positive self-talk can help nudge us in the right direction.
Some days, the pep talks (like those mantras above) are effective in their simplest form: I can do this, I can do this, I can do this… It's like starting an engine. Whatever it is you are preparing to do you begin to feel the momentum to advance.
Maybe We All Have an "S" Beneath the Button Down
Strength. Strength of character. Strengths in your convictions. Strength is an important quality when things are not going your way even more so then when they are. The third mantra above should be familiar to many, and the reminder that we're all stronger than we realize is important. Haven't you already found this to be true in your life? Don't we find the Superman or Superwoman emblem beneath the button-down when we most need it?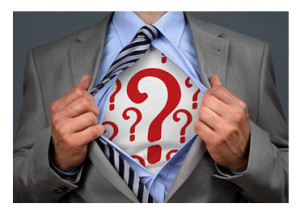 Sure, some days, not so much. We don't know where our superpowers went but for the moment they've taken their leave. And those are the days (or nights) we're quiet with our kids, we put on the TV, or we binge-watch House of Cards. Those are the hours we should hop online and find an old friend and chat on Skype. And if we can, we'll try to have that cuppa Joe in person.
Or, we call it a day, get a good night's sleep, and wake clearer the next morning knowing that we are, yes, stronger than we think.
Do check out the Inc. article. Although mantras are not solutions, and at times they are band-aids when serious self-examination is in order, they can provide the nudge we need to regain momentum and Get. Things. Done.
Speaking of getting things done… What's not on that list?
The marvelous Two-Minute Productivity Rule, which I'm still working, as it's working wonders for me in return.

Sex and the City image, Season 5 Episode 2, still from video, HBO.
You May Also Enjoy