Sex sells. It's an advertising truism. And the reality is, we look at attractive women. If they're sexy, we hold our gaze. However, if an invisible line is crossed from sexy into inappropriate, the result is an ad FAIL. We turn away. Or worse.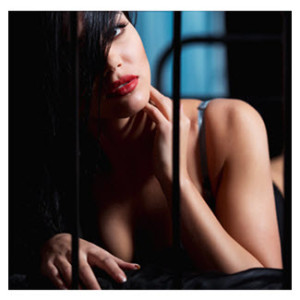 Like most of us, I am affected by what I consider beautiful, edgy, surprising, sweet. An arresting image will catch my attention, arouse my curiosity, and keep me in its thrall for a second or two.
If relevant to the intended message, I'm more likely to stay interested.
I will process. I will read. I will consider.
When an article at The Wall Street Journal appeared, as one ad agency swears off the objectification of women, my reaction was as follows.
First thought: Great!
Second thought: I'll believe it when I see it…
Third thought: And where will they draw that line?
Fourth thought: What will be the bottom line?
On that last, I was wondering how this particular agency (or others that might take a similar approach) will measure any "loss" from their lesser objectification of women, or growth in the creative process that results.
Among our challenges: Where does "appeal" stop, and objectification begin?
Sex Sells… But What, Exactly?
For heterosexual women, generally speaking, the sight of a beautiful woman allows us to imagine ourselves in her place. Somewhere in the dark recesses of fantasy, we can conceive of slipping inside her lovely skin, her voluptuous body, her mesmerizing features — and inhabiting the confidence and power (yes, power) of her perceived beauty.
Isn't this the classic presumption that cosmetics are selling "hope?"
Perhaps, as we get older, they sell us the memory of hope…
Issues of aging, confidence and body image aside, for me the photograph above is deliciously appealing. It's sexy (without crossing my "line"), provocative (without involving disturbing elements like violence), and I can picture it as appropriate if advertising… oh, say… a luscious lipstick or lingerie, or possibly perfume.
Is this woman objectified?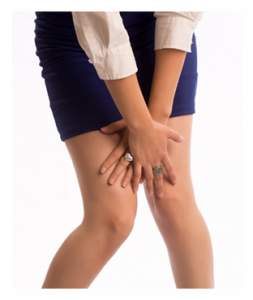 Not for me.
A bit stereotypical?
Perhaps. But effective all the same.
Put the same image with an ad for an inn in the Poconos — or a hotel in Vegas… It's debatable. Put her on the hood of a hot car or next to the latest high-tech gadget, and offer up copy that borders on rude…
Then I'm miffed. Irritated. Potentially furious.
But would a heterosexual man disagree?
We Are #WomenNotObjects
The executive interviewed by The Wall Street Journal is Ms. Madonna Badger, co-founder and chief creative officer of Badger & Winters, and among her client roster are major names in the fashion and beauty industry. She created a November 2015 YouTube video, We Are #WomenNotObjects. The video makes the point quite clearly, with examples of ads that objectify women some of which are loathsome and others, simply ridiculous.
It's hard (for me) to accept that anyone — male or female — would find value in the ads that are shown.
The Tom Ford for Men fragrance ad is the one that I find the most galling. It's sufficiently offensive that I would boycott his brand were I a customer. (I'd be curious to know if you agree.)
Equally abhorrent to me, and also more dangerous — the intermixing of sex and violence that is illustrated in this video, and that we see so much on our screens and in film, that we hardly seem to notice any longer.
And this of course is what #WomenNotObjects is intended to fight, as our views and behaviors are bombarded by millions of media images, the result of which is a narrowing (and sexualized) view of what we find desirable, as well as acceptable. And I say as much as a woman who is pro-fantasy, pro-sexual expression, and yes, pro-feminism. Moreover, none of these are mutually exclusive, and while the first two in my list are for consenting adults, the third certainly encompasses children and is about a more human, rational and civilized world.
Barbie Gets Real… Sort Of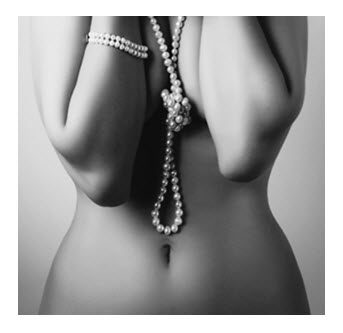 A woman's body?
An art form. A vessel. Appropriately displayed in the media… I say, that's a yes. And perhaps what isn't appropriate will always be subjective, but surely the worst offenders are easily identified. And don't we owe some allegiance to our daughters, our nieces, and their children when it comes to the images we know they're exposed to?
Also in the news is the "diversification" of Barbie, as the iconic doll has been given a broader range of body shapes, and the subject has been much discussed online and in print.
We can pick apart the body shapes and sizes as depicted, and we can try to remember that these are intended to be toys that children will play with. Yes, as 8-year-olds or 48-year-olds, we want to see ourselves represented.
But little girls don't have "figures" as yet — certainly not until 10 or 11, which is shockingly young as it is, for those of us "of a certain age." We also know these dolls are aspirational, just like media images. Perhaps it will take a generation (or two), or dare I say more (Kardashian?) booty to see if shape-shifting diversity is even accepted.
Preferred by the parents?
Quite possibly so.
Preferred by the kids?
That remains to be seen. And when you read this Time article on the focus group responses, you may be surprised, dismayed, stymied, frustrated. Do note the reactions and body image attitudes of little girls, still concerned about "fat."
Sex Is Here to Stay. So Is Common Sense (or Should Be).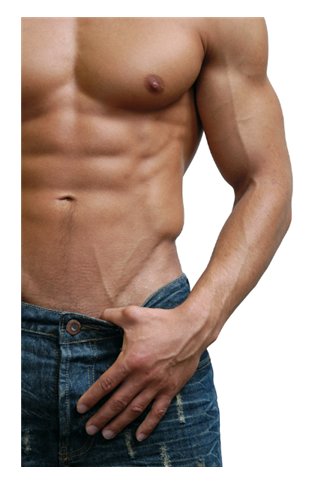 The bottom line?
Mine is this: Sex is here to stay (thank goodness). I enjoy a glance at a lovely body, male or female, with a bit of "mystery" retained, thank you very much.
Sexy ads? Fine with me. But objectification is another matter. And remember the attention paid in 2014, when we were treated to a selection of ads objectifying men, or more specifically, replacing women with men to make the point that female bodies are used as objects. Still, isn't using the female form the easy way out at times? The simple go-to strategy, rather than pushing creativity toward something more original?
Moreover, our experience of sexiness evolves as we mature and tastes change. For example, as the mother of sons in their early twenties, a 22-year-old doesn't cut it for me. Quite the opposite.
A sizzling 32-year-old? We're getting warmer. A steamy 42 or 52? You bet.
Common sense is — or should be — a factor that always comes into play. But as long as sex continues to sell hope — hello, cosmetic surgery for the masses? — as long as we use women's bodies to peddle fantasy and that's what we want, I can only imagine our progress will be slow.
I am nonetheless pleased to see us heading in that direction. If only we could be striding, rather than inching.
I welcome your thoughts.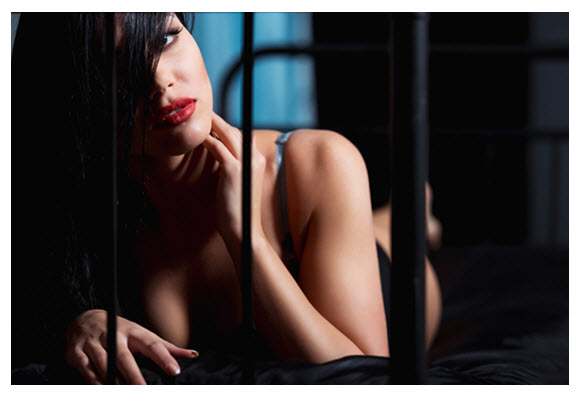 You May Also Enjoy