When I was catching up with an old friend recently, she was relating the number of marriages — good marriages — that seemed to be falling apart around her. Others, many in fact, had disintegrated long before, and her own had ended in divorce more than a decade earlier.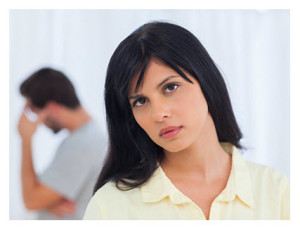 As she talked, I flashed to news of Yolanda and David Foster's filing, and their seemingly lovely marriage now coming to an end. Then I remembered that January, in some circles, is known as divorce month.
Naturally, none of us knows the inner workings of a relationship not our own, particularly if viewed through a media lens. No doubt my surprise at the Foster divorce is partly disappointment in the failed fairy tale, so prettily portrayed on screen and in the press.
Irreconcilable Differences
Years back, when my marriage was falling apart, dissolving it wasn't even on my radar. I had no plan or preparation for the split, and there was no January "investigation" of options or consequences.
Irreconcilable differences? You could say that. It's one of those catch-all phrases that is frequently used when divorce arrives on the scene. But how often are we aware that the relationship is falling apart, but we just can't quite face it? I had assumed that nearly all differences were reconcilable, with a few exceptions like addiction or abuse.
So how do we go from happiness to animosity? Right, right… it's a gradual process of deterioration for many. Yet we may find we're looking back on an anniversary — the 5th or the 10th or the 45th — as we wonder how we let it all crumble. We may try to discern if we are in a fundamentally problematic and irreparable marriage, or if we have common relationship problems that we can address.
Since some people believe the opposite of love is not hatred or anger, but rather, indifference, does this mean that if powerful emotion remains, then we aren't at the end at all?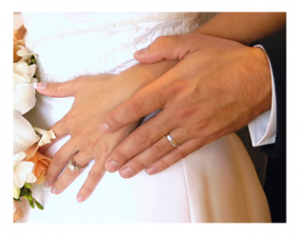 I suspect that's another conversation entirely. And a more critical one if we have children, are financially vulnerable, or on the verge of a breakup in middle age.
Ready, Set, Remarry!
A related topic of conversation with my old pal, who is also "still single" in midlife: how quickly some men and women remarry. And once that happens, formerly close friendships may go on the chopping block.
You know the drill. It's about who gets custody of the friends, not to mention extended family. And when a new (second or third) family is forged, sticky situations are not uncommon.
Of course those who remarry happily may look back and tell themselves that it was for the best. However, depending on your children, money, jobs, and other practical elements — including your prospects for a future social life — that point of view will certainly vary.
Statistics reflect that many remarry within two to four years of divorce. We also know that men remarry with greater frequency and more quickly than women. As Pew Research on remarriage shows, while the gender gap in remarriage rates "for middle-age and younger" men and women is narrowing, it remains pronounced for women 55 and over.
Sadly, remarriage divorce rates are even higher than the 40% to 50% estimates for first marriage divorce. Some believe this is primarily for two reasons: coming to terms with what went wrong is never adequately addressed; healing from the hurt of the breakup has not occurred.
Falling Apart. What Does That Mean?
Hindsight is always 20-20 of course, and when we think about those irreconcilable differences, many of us understand that both parties play a role. Unexpected events take their toll as well — long-term illness, layoff, family problems — not to mention raising children.
Don't get your panties in a bunch on that last remark; I love my children. But there is no question that kids are hard on marriage. The reality that most of us live with during child-rearing years is this: a work life imbalance that can be hellish to manage, too little help to relieve stress and fatigue, and financial pressures we could never have imagined.
Sure, most of us survive it, and we wouldn't trade our families for anything. But we can also look at those American divorce rates and ask ourselves: If life were just a little less financially and logistically precarious, especially when we have kids, might marriage not be a tiny bit easier?
When we have to juggle so much with little security and often little help, is it any wonder the couple gets short shrift?
Growing Apart Can Mean Falling Apart
And then there are those insidious differences that weasel their way into our everyday lives. Some are terrific! Well… terrific for one of us — an opportunity that requires disrupting the career of your spouse, or a lifestyle change that may expose one partner to new perspectives that the other is reluctant to share.
Two people may start out with similar goals, sharing interests and values, but find themselves — or their connection — changing over time. Tough questions may be in order. For example:
Are we not feeding the "couple" adequately?
Do we find ourselves at cross purposes?
Is life bearing down with more pressing matters?
Are we no longer generous with our partner?
Does dwindling generosity manifest in the form of less affection, less attentive listening, or less time together?
Have our values shifted and caused conflict?
Can we work to find acceptable middle ground?
The answers to questions like these can highlight our own behaviors and those of our partners, showing us where we need to do better. At the very least, the answers suggest where we need to start talking, and asking our spouses a few questions of our own.
None of this is simple, and if addiction or abuse of any kind has a hand, you're dealing with potentially far more challenging and dangerous issues than those implied above.
Right. January, a.k.a. Divorce Month
As mentioned, January is divorce month, or so it is considered by many, as CNN explains:
… While marital psychologists and divorce lawyers say January's more accurate description would be "I'm Starting to Research My Options Month," they agree there is some accuracy in the nomenclature.

FindLaw.com's analysis of American divorce filings… with legal research service Westlaw, revealed a spike in divorces in January, followed by a rise and peak in late March.

… Mark Banschick, psychiatrist and author of "The Intelligent Divorce" series of books, calls the start of a new year an "existential moment" in that people look at their lives, realize they go by too quickly and that their current version is not happy.
And let's face it. No one wants to break up at the holidays if they can help it, or even begin the actual process. And then there are the tax implications at the end of the year, potentially more complex (and more costly to one party?) than at the beginning of the next.
How to Fix a Relationship That's Falling Apart
But take heart! If you think your relationship is beginning to crumble, LiveStrong tells us how to fix a broken relationship, suggesting, among other things, "objective listening" — focusing on truly hearing what your partner has to say, and not jumping to interpret. Another point in the same article: telling your partner how you truly feel, and
… countering "cold thoughts" with "warm thoughts"– compliments and declarations of affection.
Also identified in the LiveStrong summary are stating your expectations as well as what you want. To that I will add my own experience, which is to do this on a regular basis (rather than waiting until you're in crisis). And, if speaking your mind is especially difficult, try writing down your thoughts.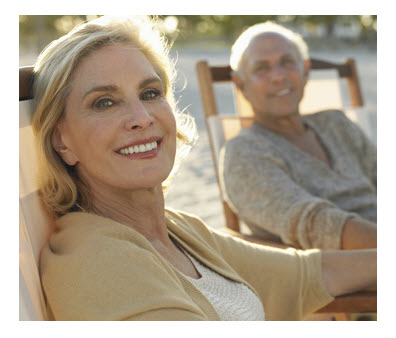 Naturally, if you have a spouse who responds better to one form of communication over another (speaking versus writing), it's in your best interest to use the method that will garner the better reception.
One other thought from my "personal files?"
Treat your spouse or significant other at least as well as you treat your best friend. Imagine the difference that could make.
Too Little Too Late?
Unfortunately, many of us don't address key relationship issues until it's very late.
Is it possible to fix a relationship that is falling apart? Some say yes… maybe… but… Both must be invested in rebuilding, and willing to listen, talk honestly, and change. And in my experience, open-minded listening, even if what you hear is painful, is the first step to assessing if progress can be achieved.
I have certainly seen couples who manage it, and are happy that they have done so. That includes those who discover they are growing in different directions… together. Others find they have outgrown a partner, tolerated a challenge as long as possible, and there's just no going back.
Looking at my own marriage, I can identify a number of "operational" reasons we fell apart, including:
insufficient time together (he traveled)
few / no vacations together
different interests
insufficient emotional intimacy
differences of opinion on how money should be spent
different priorities
Could we have followed the Rx as prescribed by LiveStrong?
Possibly.
Could I say the same of other relationships that I now understand "fell apart?"
Possibly.
You May Also Enjoy