"Every day offers an opportunity for something better." This phrase is more than a useful mantra. It captures the essence of continuous improvement, a concept first floated 30 years ago and practiced in organizations thereafter.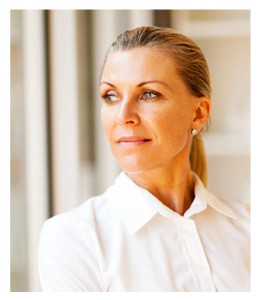 The appeal: Incremental (or continuous) improvement is achievable, and to get us on our way, we have only to be willing to reflect on what we're doing, how we're doing it, and how we may do it better. Ongoing feedback, naturally, is required so that we may adjust and execute on our perpetually positive path.
As we greet a new year (or new month), a new job (or new project), a new diet (or new exercise program), we embrace our enthusiasm for self-improvement — for that shinier, more lovable, more successful self. But resolutions so often get us into trouble. In our optimistic zeal, we bite off more than we can chew, and a few days (or weeks) later, reality sets us back. Demoralized, we just may stop trying altogether.
Continuous improvement to the rescue, and not as a 20th century paradigm shift so much as common sense. We needn't embark on a drastic plan to reach a desired destination, but rather, look to more manageable units of progress sufficient to keep the motivational fires burning, and consequently, our efforts sustained.
*
The concept of continuous improvement suits me. No doubt this is due to a process-oriented "learn at all cost" upbringing, and its "achieve at all cost" follow-through, cemented by a corporate career in which the bar, set high, was a constantly moving target.
By the time continuous improvement as a management philosophy had taken root and spread from the manufacturing sector into business in general, I was elbow-deep in production realities of a slightly more virtual type, namely, building systems. Specifically, I was translating organizational and regulatory needs into software specifications and data design.
I loved it.
Trust me on this score: Systems design is a far more interesting pursuit than it sounds. In those years, my nose was buried in the employment laws of half a dozen countries on two continents, which I found fascinating.
While we may not have explicitly referred to the term, as the premise behind continuous improvement was originally one of reducing errors and assuring more consistent and higher quality outcomes, certainly, our adoption of an increasing number of processes with checks and balances was oriented to that end. For more than a decade, I was in the business of process as well as result, with the objective of enhancing the output of design, development and production –- product or service, physical or virtual.
Continuous improvement –- or continual improvement if you prefer — includes other advantages. In principle, it dovetails nicely with our "culture of change," it resets expectations that goals as well as processes may be adjusted as needs evolve, and processes themselves are streamlined allowing us to produce more. Surely, we can note the relevance of this concept to our personal lives: ongoing improvement in our lifestyles (more time for family, more time for sleep), in our performance (on the jogging track or the StairMaster), in our sex lives (multiple orgasms for all, new tricks to put a smile on your spouse's face), in our health (more affordable access to organic offerings; the latest recommendations from aspirin to kale). We might even seek to combine all of the above and enjoy the dopamine surge of a good cardio workout in bed, leaving the husband or wife with a weary but satisfied smile, and sipping a spinach smoothie after — instead indulging in a smoke.
Of course, the list for improvement opportunities doesn't stop there. Our parenting skills (and diversity of media-approved styles) feature countless nuances for raising the perfect children; relationship guides and gurus instruct on how to accomplish everything from renewing our marriages (in five easy steps) to rewriting our online dating profiles (in six); and if Instagram followers are your thing, while you may not catch up to the Kardashians any time soon, not to worry. There's many a purchase plan to give the glowing gift of social media popularity.
And if you're a woman, let's not ignore the ultimate. You can improve or alter nearly anything these days. You have only to identify your current preference in diet regimes; miracle fat-burning drugs; your choice of Zumba, Yoga, or Pilates; creams and lotions in elegant tubes; and DIY or group engagements in mindfulness and meditation. You may also indulge in Nice'n Easy Natural Medium Golden Blonde in the comfort of your bathroom, and Botox parties among your chums.
Not enough?
If budget allows, you can reshape a nose, a chin, a hairline. There's blepharoplasty (an eye lift) and lower rhytidectomy (a neck lift), along with an assortment of cosmetic dental procedures or your monthly supply of whitening products. There's more of course, and we've yet to mention the options below the neck!
Continuous improvement on the beauty front has never looked so promising. This is especially reassuring when one is beginning to feel — and fear -– the creeping (and crepey) effects of aging. We have only to ensure that our wallets undergo a similar level of continuous improvement so we may foot the bill for these small measures as we merrily defer acceptance of the passing years. After all, sixty is the new forty. The media has told us so.
*
It pays to grow accustomed to — if not adept at — change of all types. I may enjoy change, when I choose it. The challenge of course is honing the skills to deal with unwanted change — unanticipated events that leave us pondering our next steps.
We may rebrand our self-centric managed change, and dub it "reinvention." We give it a documented starting point so we may measure progress, we celebrate its milestones, we periodically infuse it with renewed vigor. Sanctioned by popular culture, accompanied by the cheerleading of friends and followers, and practiced under the banner of reinvention, continuous improvement takes on a decidedly 21st century sheen.
*
While not strictly part of its definition, continuous improvement has come to imply forward motion. Action. Advancement. Doing better. Doing more. And one might assume, doing it all faster.
We Americans are all about action, advancing, doing better, doing more, doing it faster: We adore our efficiency experts, we disregard limits, we loathe inertia, we worship speed; we covet whatever and whomever we deem a winner. We construct our machinery to continually push the envelope even if we have no particular need. It occurs to me that we anticipate as much in the machinery of our bodies, and have come to expect (of ourselves) ignorance of any rational Bell Curve, acceptance of natural physical limitations, and we internalize the perception that we must each be winning — at something — or striving for the laurels, the notice, the notoriety.
Part and parcel of continuous improvement is our view on the beautiful body, even as we move the bar to a position that is so far out as to require us to run, lunge, leap (or surgically enhance) our way toward an unattainable standard. All of which is to say, we cannot turn back the clock. Perhaps our energies would be more productively engaged elsewhere.
*
If I adhere to the tenets of continuous improvement as expanded into the personal realm, it is because I find them effective; in fact, I embrace them, even as I note that I'm ridiculous for doing so to excess, albeit in good company.
Whereas there may well be a better way to build a widget, at least in theory, and a faster, stronger, multifaceted techno-widget is possible to imagine, improving on everything from nature to human nature isn't entirely sensible. Nor is it sensible to believe that we can continuously raise the bar on our physical and behavioral selves, though I might argue that it is more conceivable when considering our spiritual, psychological, intellectual and philanthropic capacities.
*
We could easily argue that most of us are far from reaching the limits of our best selves, and improvement in numerous realms may be had in most contexts. But what happens in the physical realm? What happens, for a woman, when the process of aging has other ideas?
Recently, I stumbled into a quartet of family photographs from four years ago, tucked into the pages of a book I rarely pick up. I would have missed them altogether had I not been intent on advancing my Whole House Organization project -– a process, incidentally, that lends itself well to contemporary interpretation of continuous improvement.
Glancing at the images, I felt a pang. And a rather sharp one at that. I couldn't deny the obvious. Four years ago and three, my skin was tauter, my face thinner, my eyes brighter, my figure two dress sizes smaller.
In other words, I was noticeably younger and I say noticeably, as I can contrast the difference by opening a creaky drawer in an antique dresser and laying bare a box of Polaroids and drugstore prints from 2001 to 2011, or for that matter, from 1990 to 2000. In either of those decades, I perceive no such marked difference other than the usual changes in hairstyle, and fluctuations in weight experienced by women in their childbearing years.
If continuous improvement relies on clear-headed self-reflection and celebrates advancement, here's a lucid and unpleasant truth: I may indeed be advancing, but it is toward the other side of the Bell Curve and anything but a state of betterment. Honesty demands that I concede to physics, as I find myself sheepishly admitting that I've begun the downhill slide. I simply wasn't prepared for photographic evidence, much as I accept, intellectually, that time takes its toll, and wisdom theoretically installs itself as consolation.
Nonetheless, no matter how hard I fight, this is a battle I cannot win, which is a dispiriting reality when you're a follower of the gods of continuous improvement, as we all hail our pop cultural vision that youth reigns supreme, forward motion is positive, we are perpetually on the upswing, and the downward arc is not inevitable. My own flavor of continuous improvement dogma — perhaps I should seek a euphemistic tournure de phrase — is founded on my conviction that action yields remedies. But what actions are available in the face of aging?
Beyond the obvious options (if one can afford them) — dye for the silver, a keenly executed tweak or tuck there, filler in a literal and metaphorical pinch, and makeup for everything else that shows — age will out, and far sooner (and faster) in its advancement than I care to concede.
And if the actions that I can take — a healthy diet, reduced stress, appropriate exercise, proper sleep — do not turn back time? Must I reject the broad applicability of my adherence to a lifetime of continuous improvement? Must I now cross "beauty" off the list, or more precisely, basic attractiveness? How will the world assess me? How will I assess myself? Is that the core dilemma I should be brave enough to address?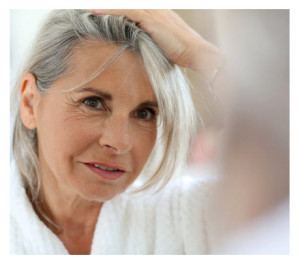 Let us at least be straight on two issues: that we judge our women on appearance, and how women continue to operate as we advance beyond our pulchritudinous peak. Can we admit that a woman's youth (read "beauty") remains her currency in most circles, that midlife skin is not 30-year old skin, that midlife body shape is not the 30-year old body shape, and while we know that judging by either is stupidly superficial, we do so all the same?
*
Every few years, November and December downpours flood parts of the southeast. Recent weeks have left my neighborhood a soggy mess, and likewise one section of my pleasantly unmanicured backyard. Just days ago, I watched with dismay as a wide swath of streaming water threatened a favorite Japanese maple. Today's clearing skies are making gradual repairs; the maple — and everything else — are slightly more weathered, and absolutely fine.
Occasionally, I wonder about remedies beyond allowing nature to run her course. I could call landscape architects and engineers, consider their solutions of barriers and berms, and cost-compare the drainage pipes, root systems, the construction of a patio or terrace to repurpose the affected area. Even if budget were not an issue, I'm uncertain to what degree I would entertain their options.
*
Earlier this week I fell off the edge of my usual flat earth into the sublime underworld of artful amusement. I have been too long away from that place of play, that pleasure palace for my eyes and my spirit. I was quickly plunged into research and reading and viewing, in books and online, returning to a fundamental passion — modern and contemporary art.
I rummaged through my stacks of texts on the floor by my bed, and lining the shelves in my home office. I selected volumes on expressionists, pop artists, post-modernists. I reveled in glossy pages of reproduced works in oil and acrylic and mixed media, running my fingers over the surface of the page as if I could actually feel the texture of canvas, wood, and layers of impasto.
I took great satisfaction in renewing my acquaintance with the small art library I built some years ago, and completely, contentedly immersed in the visual for hours. Only when I dragged myself back to the tasks of the day did I realize my splendid and ironic truth: When I give myself over to the arts, in particular to the visual, I shed my awareness of a visual self. More precisely, I couldn't care less what anyone might think of how I look in those moments of falling under an artistic spell. There is no need to run a comb through my hair (the thought would never occur to me). There is no need to dab a streak of color on my lips (I am unaware of what I am doing with my mouth other than smiling). I am only and completely the version of myself that is (happily) swimming in the sensory exploration of a breathtaking clash of hues, an exquisite line, an idea, a realization, a defiant act of creativity. While this occurs at times when I write — I can only liken it to a sort of singing in the barrel of my body — it does so more often when I renew my acquaintance with the visual arts.
The pleasure in both reading about and seeing art reminds me how readily passions are ignited. As to the visual artwork that I, as a woman, present in my own appearance these days, I will no doubt continue to wrestle with how much I fight and how much I accept.
*
If I am aging relatively gracefully, it is thanks largely to genetics. Nonetheless, the speed with which the earth seems to be rotating (in my case), picking up its pace, is cause for alarm. Unable to delude myself any longer, am I permitted to feel melancholic, if only a little?
While I may not dwell, in part because I live more by my mind than any aspect of my exterior, a facet of my personality for which I'm increasingly grateful, I'm aware that my application of continuous improvement could do with some redirection.
I cannot imagine eschewing the basic routines of female maintenance that help me feel good about who I am, while maximizing the likelihood that I remain reasonably attractive to those who may meet me. Besides, self-care feels good, eases stress, puts pep in the step; a little makeup prevents fading into the woodwork, and for many of us, a flair for fashion, even if only slight, is fundamental to identity, not to mention, fun.
Beyond appearance, my focus is and must be on the work of the heart and the rigors of the mind, where I believe that continuous improvement brings the most bang for its buck, and for civilized people, it always will.
Any review of photographs old enough to capture youth and idealism are bound to elicit a round of bittersweet emotions. Thankfully, life is too plump with necessity and possibility for sadness to grip me in its undertow indefinitely. Simply stated, I will not allow negative thoughts to lock me up and toss away the proverbial key. They run their course, then I shoo them out of sight; there is too much to learn and do. Moreover, any one of us may be caught off-guard by the veritable flash fire to be felt in a lover's sweetest kiss, in a toddler's sudden smile, or in the bright, hard air on which a January breath will mist and then drift away. These moments may not register on any linear scale of continuous improvement, much less continuity of any sort, but they are powerful reminders that "every day offers an opportunity for something better" — in ourselves and in each other.
And here, I will correct myself. The comparative is counterproductive and inaccurate. Wherever we place ourselves on the Bell Curve of age, capacity or any other measure of self- or societally-imposed value, surely we can agree that every day offers an opportunity for something good.
You May Also Enjoy