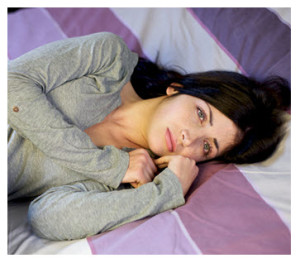 We all go through difficult times. Occasionally, circumstances beyond our control seem to conspire against us, and try though we might, we're mired in troubles.
If we're smart, if we maintain the long view, if we care about the people who populate our lives, then what we will take everywhere — no matter how tough the challenges we face — is our awareness of those around us.
Empathy. That is what we take everywhere, cognizant of how our moods, our actions, our words and our silences impact those we love.
In the past year, bit by bit, I lost that awareness. I didn't take my empathy with me, not that I didn't try. I managed it adequately in public and for the most part, with my children. But beyond a certain point, that was it. I was so beaten down by the daily grind, worsened by chronic pain, stress, and sleep deprivation, that to the person closest to me, I became unkind. Unintentionally, of course, but looking back, more so than I realized.
It was undeserved.
I am not unkind by nature; on the contrary. And I can offer reasons (I just did, above), but reasons are insufficient when lack of empathy pushes away the people you love.
And shame on me.
I have no specifics to share on the subject as this is a more personal self than I care to present these days. Nonetheless, I will also note that my sleeping has improved (that helps everything), the result of my makeover for my sleeping habits. As for chronic pain that I have lived with for years and that has worsened in the past 11 months, I am embarking on physical therapy, an expense I can ill afford, and an activity I can no longer afford to put off. I am hopeful it will make a difference. And if not, at least I will have tried.
Action always trumps inertia.
As for the stress in my life?
Like many of us in the post-divorce, post-employment, 50+ world, making a living solo is a source of constant pressure and a topic we are typically loathe to discuss openly. For those who live this, you know that statement to be very matter-of-fact, and I intend it that way so as to side-step the intensity of the experience, not to mention the difficult consequences for oneself and one's family.
Suffice it to say, the pressure in my household has been unrelenting for more than a dozen years. Again, I'm certain this is the case in far too many households across the U.S. Naturally, there have been periods when things were looking up, yet in the insecurity of a "freelance" world, there have been periods when everything plummeted again. And it is that insecurity, along with the excessive hours spent working and always seeking more work, that slowly take a toll.
How can relationships thrive under such circumstances?
Stress, financial stress in particular, eats away at our otherwise well established capacity for juggling, for positive routines, and for thinking about anything except economic survival. Sleep goes missing, which in turn has a deleterious impact on mood and health. The links between sleep and pain levels are known, and when dealing with chronic pain, it's hard keeping depression at bay. You may still function, but there's a cost. Depression is tiring. It dampens libido. It makes us angry.
Depression, as is logical, affects those who are closest to us.
So what must we all keep in mind, no matter what we, ourselves, are going through?
Let's not lose our empathy for those who suffer when they see us suffering, who feel powerless to help, or who are simply unequipped to help though they wish they could; let's strive for empathy for their roller coaster ride on the sidelines.
What would also assist and where I have again failed, though this failure is certainly not mine alone… communication.
All of us churn our worries internally; we weigh the pros and cons of decisions that impact us and those we care about. We consider as many factors as we can with what we know and what we have experienced to date. We struggle with what to say and how to say it, or whether it's best to keep mum. But if we do not share some measure of this internal process with the others involved, how can they know what is worrying us? How can they know how far away we have slipped, how much we have changed for better or worse, how willing we are to make new changes, how frightened we are, or precisely what it is that we are frightened of?
Communication is an exchange. It must be honest. It must be timely. And it isn't simple.
It only sounds simple.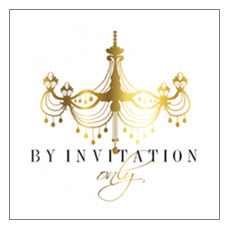 Communication means talking constructively and listening, even more so. Not resorting to "I don't want to talk about it." Not avoiding the tough topics. Understanding how misplaced anger and silence can be equally damaging. Understanding that physical distance can become a gulf that is cold and cruel, and closing that gap, essential.
If you lose your empathy and if you allow communication to evaporate, you're in for heartbreak that makes bodily pain seem like a day at the beach.
Now, although we must always carry our capacity for empathy in our hearts and execute through our words and our actions, we still may not achieve or sustain what we have hoped. We are not all built to withstand the same trials. We are driven by our own demons and I like to think, more so by our angels. We make decisions and choices. We can change those decisions and choices. But we do not always get a second chance, though that is exactly the miracle we need. We do not always give a second chance, though that is the greatest gift we could possibly extend.
Empathy must be a two-way street, though even in saying that, of course we don't have limitless wells of compassion and nor do we all exercise it in the same way. That, too, is something that is vital to remember. Just because it's different doesn't mean it's wrong. I seem to be slow at learning this lesson. I wish it were otherwise. What I strive to remember moving forward: always to look beyond myself.


This is part of a By Invitation Only group topic. Please stop by here, at Splenderosa, for more writing on the topic of "what you should take everywhere."
You May Also Enjoy