Today's makeover topic takes an unexpected twist, which I hope will lead us all to inform ourselves about the products we are using to care for our skin and to put our best "face" forward — literally!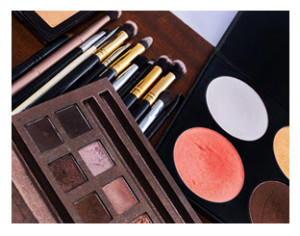 Nath Fedorova is my special guest today, who not only shows us her new makeup look, but delves into the tricky territory of what we are actually putting on our faces, what we should consider as we look at ingredients, and more.
Nath is a beauty editor and blogger (among other things), and her blog, Beautycalypse, addresses what she refers to as "ethical excellence."
What does that mean?
Nath focuses on products, practices and companies that take a socially responsible stance in what they bring to market and how it is made. You will better understand her concept of consumer ethical excellence as she herself describes it:
… asking the right questions for a better, healthier, wiser, kinder, and happier life…
That's something we could all do more of, don't you think?
I invite you to enjoy Nath's makeup makeover, and I encourage you to raise your awareness, as I have my own, through the passion and conviction of this remarkable lifestyle and beauty blogger.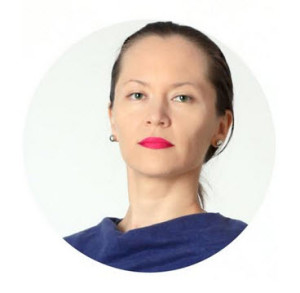 And to start you off, here is Nath's "before" picture. (Beautiful, isn't she?) Please note that Nath lives in Germany.
Here's what she has to say about aging, her experience of this exercise, and the ethically responsible products she chose as part of her "update." Please do pay attention to the tips she offers, whether or not the brands are familiar to you. Here, as on her site, she is providing the benefit of her research into conflict-free ingredients as well as taking into account potential health issues that most of us never give a thought to, as we are not likely to read the fine print!
* * *
My Makeup Update
I'm in my thirties now and it's a bizarre age. I often say that as I move through life and age, my next big anniversary keeps turning into the new 18. When I turned 30, it was declared the new 18! When I turned 35, the new 18 had moved towards 40, and I was caught between the new 16 and the new 18. On my 40th birthday, I wonder, will I finally reach the legal age?
Jokes aside, I do have mixed feelings about that. Of course it's nice and flattering, this societal Well of Eternal Youth. I age, yet I don't age. Fascinating! I'm forever 18, and my mother is probably forever 45. And what is 45 in the year 2015? It's the new 21! And 21? Wow, you are basically newborn.
So, in a way, this girl-forever-thing resonates with my inner child who wants to be free from the biased and rigid roles that adulthood offers. It reflects my body tone, it reflects my skin condition; I don't even have grey hair yet. So why not be – and feel – forever 18?
On the other hand I have doubts: Is society sneakily denying me woman status, going all "hey, girl!" on me until – well, until when exactly? Until it has no interest in my assets, perhaps? No, I want my share of maturity now. I have earned it with blood, sweat and tears.
And so my goal in beauty has always been, until recently, to look older – not hotter, not younger. I've always wanted to accentuate my true nature with the way I looked – I'm a geek. I'm serious. Intelligent. Focused. Visionary. Bold. Loyal. Committed. Authoritative. And so I would deliberately choose intense or "intellectual" looks, for example dark smoky eyes, dark red lips, matte skin, go barefaced or maybe add something provocative like actual face paint. But I never went for "girly" or "vulnerable". The combination skin type I had in my late twenties had its share in my decision for very controlled looks: a lot of powder, and often clever distractions – bold eyes, bold lips.
I also like to play with makeup for the fun of it. After all, I'm a green beauty blogger and a former beauty editor! Still, some items have never found their way into my beauty case while some others, both bad and experimental, have.
So when I recently showed up for a portrait photo shoot and went for my go-to beauty look: matte foundation, matte hot pink lip, "bare" eyes and brows, hair pulled back ballerina style… my stylist suggested adding a more radiant finish to the skin, more contour – and colour! – to the eyes, accentuating eyebrows, and applying a glossy, neon coral red.
Well, a girl has her opinions, but when a pro shares an insight, I listen.
I've never worn orange lipstick before, thinking (and rightly so) that it doesn't suit me; and now that my skin is not combination or oily but back to normal due to dietary and lifestyle changes, I've been a bit shy in adding glow. I do wear highlighters or shimmery finish powders but I feel I'm still experimenting. I also haven't worn brown mascara – I did black, grey, blue, purple, green and even red – thinking brown was too light a colour.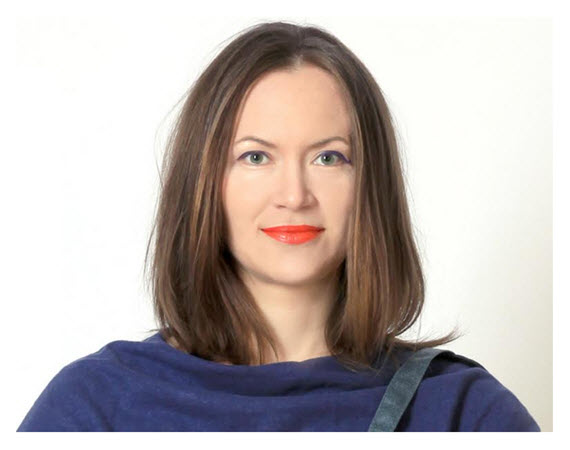 However, the final look (above) is now my new go-to classic!
There's a mix of a pearlescent and a sun tan highlighter under the foundation – the skin is illuminated, but not too much, more to a porcelain effect. The brows are softly traced, and the dark purple eyeliner subtly enhances the colour of my green eyes. A wash of cool, not too earthy brown mascara defines the eyelashes, nearly unnoticeably. The neon-bright orange lipstick errs on the side of cool and intense – a bold but fun, optimistic colour that really suits me to a T.
To me, the main lesson is: whatever your go-to look, try to catch the style of what's current, what's modern; don't stick to your signature classic look without an occasional clever update. Also modern makeup formulas come in a variety of new, light, luminous, transparent finishes with complex, rich yet natural-looking pigments – they are nothing like they were thirty, twenty, or even ten years ago.
My lessons learned?
Use what life and the beauty industry give you, and reinvent yourself every now and then without compromising on who you truly are. Play a bit – maybe they've just invented a powder, a lipstick or an eyeliner that flatters your features better than the one you've had forever. Because, after all, if you don't enjoy the looks of the Woman that you are today, who will?
Makeup Products used:
1. Foundation: INIKA, Mineral Foundation Powder SPF 15 in 'Unity'.
Tip: INIKA products don't contain conflict palm oil, fillers, synthetic toxins, nano particles, unethically sourced mica (shimmer); they carry such certifications as Leaping Bunny, Certified Vegan, to name a few.
2. Mascara: und Gretel, WINT in 'Chestnut'.
Tip: cosmetics with a BDIH certification are considered free from conflict palm oil and derivatives. Since mascara is one of the products that can include PO, along with lipstick, lip gloss, all make-up pencils and most foundations, choosing BDIH-certified means you're helping protect the rain forests and save endangered animals which either lose their habitat or die in the slash and burn land clearing.
3. Eyeliner: INIKA, Vegan Mineral Eye Shadow in 'Velvet'
Tip: free from fillers and questionable irritants, pure mineral pigments are so versatile and so fun to use. Add them to nail polish, mix them for a unique shade of eye shadow… To create a lasting eyeliner, simply use a very thin, pointy brush and blend the mineral eye shadow with water until you obtain a thick liquid.
4. Brow powder: Alima Pure, Satin Matte Eyeshadow in 'Raven'.
Tip: Finding the perfect colour for your brows is a quest conceived in hell! My perfect match (that I was lucky to just stumble upon) is 'Raven', a neutral ash brown embraced by a soft mauve-purple hue. Described by Alima as a 'plumy grey', it's one highly complex shade that can be applied wet (eyeliner) or dry (eye shadow, brow definition). Darker, cool and neutral complexions could use it for contouring purposes.
5. Lipstick: Ilia Beauty Lipstick in 'Voilà'.
The Canadian brand Ilia Beauty is as cherished among the green beauties as rms. Both brands offer as natural products as possible, tox-free lipsticks in truly breathtaking palettes and packed with skin-loving actives. Ilia products are certified USDA Organic, Leaping Bunny and carry the Certified Gluten-Free label.
The pure and fresh tangerine burst 'Voilà' is a 2015 limited edition. Orange is tricky to wear and notorious for, well, letting your teeth appear less white. This colour is so vibrant and pure that it casts less yellowing light, at least with my natural colours. Ilia's textures are highly buildable, meaning you can dabble or go full throttle (and of course, blend with other colours for a custom look).
The "before" and "after" – What do you think?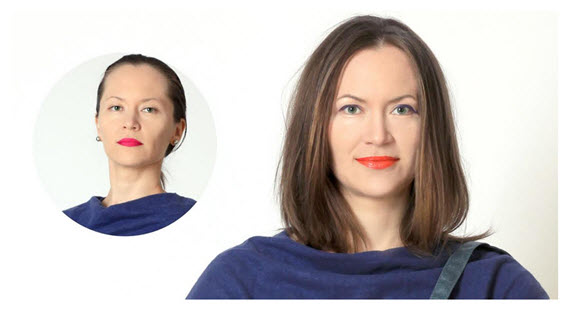 Nath Fedorova is a conversion consultant & content strategist, and founder of BEAUTYCALYPSE.com, which is dedicated to the quest for slow fashion, slow luxury, green beauty, vegan/ vegetarian + gluten-free + sugar-free and health-boosting food, health topics, soul health, toxins and tox-free options, personal care, travel and much more.
Be sure to visit Nath at Beautycalypse.com and follow her on Twitter at Beautycalypse.
Read more of the Makeover Series here. Or, if you like, peek at all the makeup makeover posts here.
You May Also Enjoy