September already? Seriously? How crazy is it that months can seem to speed by in one respect, yet each and every individual day can feel 34 hours long under certain circumstances?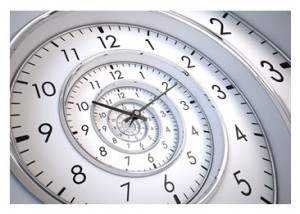 The way the human psyche processes time is fascinating. Varying cultural approaches to time and in particular, notions of 'on time,' 'acceptably late' and the 'deadline' add a layer of interest for those of us who work with diverse groups of people crossing cultures, continents, and adding confusion, multiple time zones.
More on that a minute.
But will that minute seem longer? Will it fly by?
Why Does Time Fly?
So why does time fly when we're having fun or at the very least, reasonably content in the pursuit of an activity? Why does time fly as we get older?
Apparently, there are a number of theories on the subject. Pointing out that perception and memory are elements in the mix, Psychology Today explains the the 'time slows / time flies' phenomenon this way:
… novel experiences seem to slow time perception down. Repetition of events seems to make them go faster.
Okay. This does not compute for the 'time flies when we're having fun' item, though I'll buy it when it comes to novel experiences that we are focused on. But what about novel experiences that are fun? And it seems to me that familiarity and repetition, especially if you grow bored, would make the days drag. There's nothing speedy about dull repetition!
And how is it that one day can feel like it is moving through sludge, yet that same week can feel as though it disappears in the blink of an eye?
Perhaps perception exerts more influence in the equation than we realize, and I suspect that all of this is more complex than any easy explanation.
Time Slows When Anxious or…
Of course, it's only logical that stressful or painful situations would seem to take place verrrrrry slowly. If, for example, you're in pain, and you find yourself waiting in the ER to have a bone set or get a nasty gash stitched up, those minutes would pass slowly indeed. And if you're waiting for a loved one to be taken care of — a child for instance — can't that be even more grueling? Wouldn't an hour seem excruciatingly long?
Indeed, what is psychologically challenging seems to expand time in the worst possible way. (Will the stressful situation ever end? When will we see the light at the end of the tunnel?)
Psychology Today continues with more detail on time, perception, routine, 'memorable' events and mindfulness. If our goal is to slow down time, perhaps this is useful:
Routine makes time go faster, unique and memorable events slow down time… So, if you want to "slow down" time… change the routine. Create unique experiences… You can also engage in greater mindfulness – focusing on and savoring… moments.
Again, I am unconvinced on the 'routine' item. And this explanation seems to conflict with what occurs when we are hurt, in distress or bored. Perhaps the above ought to be qualified by this: Pleasant routine experiences make time fly…
Fun, Mindfulness, Savoring
As for time flying when we have fun, I believe it's because we are so in the moment that we don't even concern ourselves with anything except what we are doing and enjoying. It's as if time ceases to exist, which for those of us who have a tendency to overthink everything, is a lovely suspension of an intellectual construct that we may fret over all too often.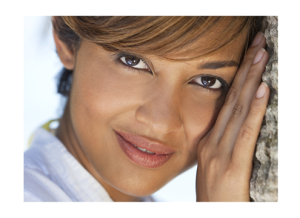 And we're doing that fretting when we aren't in the moment — or aren't enjoying the moment we're in.
I most certainly believe that if we remind ourselves to pay attention to our good moments — to take a breath and focus on one thing at a time, especially a pleasant or gloriously momentous thing — then we can hang on to it, slow down the usual race and ruckus, and truly savor.
Savoring, after all, is about the senses and quality. Consider the way you savor a sweet on your tongue, or the importance of a 'savory' dish for the pleasure of your palate. Our most special experiences ought to be felt and associated with sight, sound, aroma, texture, taste — as well as being processed emotionally and intellectually. Perhaps that combination of factors is what assists in sealing our finest moments in memory. And yes, allowing us to 'slow down time' in order to truly appreciate them.
Culture and Calendars
For more than two decades I worked with companies and clients in Europe. I came to recognize and adapt my working methods to three countries in particular. There were subtle differences of course, but notions of time were close enough to the American view that I had no particular challenges over due dates, timely meeting attendance and the like.
A close friend who also spent 20 years working internationally had a different experience. He was dealing with different cultures than I was, mostly Latin American.
It's one thing to be fashionably late to a party, which could range from 30 minutes to two hours late depending upon who you're dealing with. It's a whole other ball game when lateness occurs in a business setting with interrelated parts. In organizational systems, we depend upon delivery of committed inputs, outputs, and decisions.
If a critical cog in the machinery does not do its part, the machinery slows and potentially stops — all because of different notions of time in which a 'deadline' is not perceived in the same way, and lateness is not perceived as a problem.
Managing around a challenge like this? Let's just say — it calls for contingency planning and a different approach to lead times… Strong coffee and the occasional alcoholic drink also don't hurt!
Tic Toc, My Clock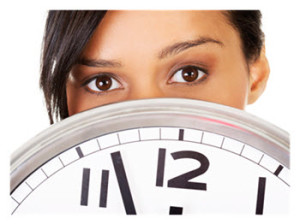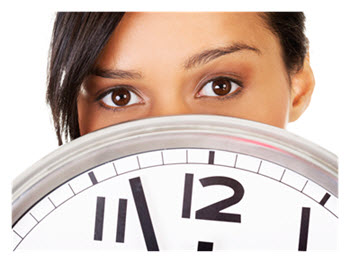 On another note, September is a month I loved not only growing up, but during my college years and after. 'Back to school' season is filled with an overwhelming sense of what is fresh, new and hopeful. And while I don't love the cold for extended periods, the nip in the air that comes as those first autumn leaves launch into their brilliant colors is always a bit of a thrill.
I may no longer need to sharpen number two yellow pencils as I once did — for myself and my children.
I may no longer need to shop for back to school supplies or a few items for the fall wardrobe, but sometimes I do just that all the same.
Why? That's simple. For the sensual pleasure of those number two leads, for the rich hues that are so comforting in what is possibly my favorite season, for smell and feel of light wool against my skin as I try on a new sweater. My personal clock will always adore this time of year, and likely make a point of drinking in each delicious recollection and sensation.
Now I wonder… If we focus on each good day in September, will that make time fly or will it slow down?
I'm curious to know what you think.
You May Also Enjoy