Spontaneity. It's too easily set aside. Now and then, you need to let it rule the roost. So you go with the flow, you say yes to what feels good, and you remind yourself that the world won't mind if you take an afternoon off.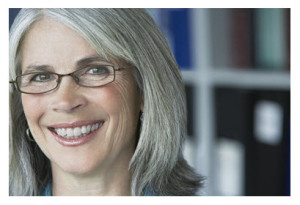 Letting the hours unfurl as they will, and enjoying when serendipity comes calling?
The smiles that result feel wondrous.
After taking care of a few essentials in my "real world" this morning, I deferred finishing up a planned post for… drum roll please… the pleasure of my son's company. He's home from college — rare enough in and of itself — and given too many months of a much too crazy schedule, I couldn't pass up the opportunity to spend time together, just the two of us.
If you only saw your children a few times (and a few weeks) a year, you wouldn't pass it up either, would you?
My kiddo had some entertaining topics of conversation to discuss, and errands to run in which my counsel, if possible, was desired. (Do you hear that, mothers and fathers of teens? In a couple of years, your churlish cherubs will think you're knowledgeable again!)
So I set aside my day's agenda and decided to enjoy wandering here and there, chatting about this and that, taking advantage of some incredible sales (70% off!), and enjoying a salad out and about with terrific company.
As I write this, I'm smiling at the way I was gazing sentimentally at old photographs last night. There is one that I particularly love of my younger son when he was three years old. At the time, he was madly in love with All Things Dinosaur. A passion, I might add, that persisted for another seven years.
Most parents, once children are out of the house, will wax poetic on how time flies. Tempus fugit indeed, but not so much when you're living through it!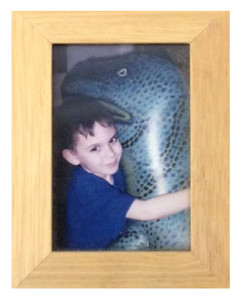 Still, looking at that picture of my little one so long ago and subsequently getting to know him as a 22-year-old man, I feel pretty damn fortunate to have survived some very challenging years, and able to spend time in his company. That said, I got special dispensation (in other words, permission) to include this shot of him that I adore, his arms around a giant blow-up T-rex. Trust me, he looks nothing like this any longer.
Suffice it to say, this has been one of the most relaxing, completely grounding afternoons I've had since… well, I don't know when. Paris, perhaps? And speaking of the City of Light, in our meandering, we bumped into an opportunity to try out some "local" macarons.
Remember a recent mention of those delectable French cookie sandwiches?
While they weren't precisely like those I sampled at the renowned Ladurée, they were excellent! And my son got to enjoy his first macaron avec moi, which gave me a little kick.
Given that I have been lecturing myself frequently in the past week on the need to put the brakes on my tendency to work non-stop, Kiddo, errands, and a sweet were just what the doctor ordered — less nose to the grindstone and more carpe diem.
Any surprise deviations from your usual schedule lately? Any examples of serendipity that deliver you happily "ordinary" moments? Any special plans for the long weekend?
You May Also Enjoy