The irony of the headline was its location, bordering an oversize double-page spread of a young woman clutching a brightly colored designer bag, standing against a Photoshopped ocean and a lapis sky. Oh so chic.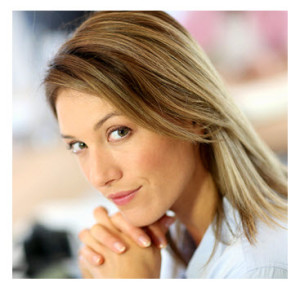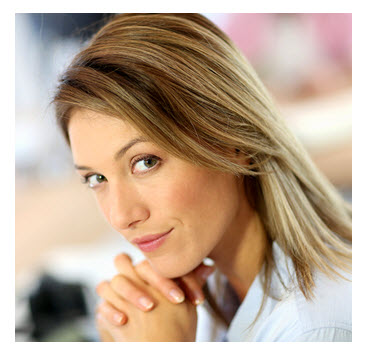 The headline, "Don't call it vacation," required nothing more than those few words to conjure one long weekend and two attempted breaks on a Florida shore, post empty nest. On those occasions, I did little but work, slathered in SPF 30.
In each case, there were some excellent moments that I recall. But non-work is increasingly a non sequitur in our society — a society that is confused about the bragging rights of downtime, and whether or not we are deserving of its benefits.
It's baffling enough to twist my mind around "work to live versus live to work" as if the phrase represents some binary determinant of personal values; nothing is so simple for those of us who love what we do, or more problematic, feel as though what we do is so inextricably linked to who we are that the "living" litmus test becomes both dishonest and damning.
We may or may not earn our keep at our life's work, or for that matter our life's pleasure; a more realistic interpretation of the experience may include descriptions like agreeable in Hour 2 Minute 14, grueling in Hour 3 Minute 8, catastrophic in Hour 6 Minute 57, and (momentarily) satisfying in Hour 12 Minute 5, this last no doubt influenced by the approaching inevitability of sleep.
Naturally, there are variations throughout the day. Sweetest of all, if we're fortunate, is the flow state in which time is as irrelevant as the expression on our faces, the stiffness in our fingers, or the rise and fall of the NASDAQ not to mention our blood pressure.
The contentment of the flow state aside, a week of waking to a coastal breeze or the crispness of a mountain morning strikes me as lovely — as an abstraction at the very least — and as an impossibility in all but the oddest of years. Even with an excursion out of town (and an unexpected jaunt overseas a few months back), turning off the mind's machinery is never so simple as flipping a switch.
Now, to the wisdom of the article at hand: In fact, it pertained to a woman's maternity leave and remarks (callously, absurdly, idiotically) tossed out by a co-worker. Said colleague referred to the woman's upcoming 8-week "vacation." If ever there was a job that has little to do with restful diversion, that would be labor and delivery, followed by weeks (or months) of sleep deprivation.
And as we segue into the matter of motherhood, surely the subsequent Years 2 through 20 do not qualify as time off, although some lifestyles (and individuals) incorporate parenthood into their mix with greater facility.
Approaching Mother's Day Weekend, maternal love in all its forms intrudes despite immersion in my daily (remunerated) tasks. We might agree, the media wouldn't have it any other way. (How many restaurant, gift item and floral delivery ads are flashing across the top of your screen?)
Still, I am less inclined to consider vacation of any sort at any time at all, and more likely to consider it in the context of the years of parenting in which I tally my deficits. Among them, I note my own guilt that there were no getaways with my children. "Getting away," beyond my imaginary flying carpet, was not in the budget.
I am logically led to ask myself if the absence of conventional family adventures and the presence of a few unusual challenges have marked my sons in ways I have yet to discern (and they may not wish to communicate). Did I unintentionally rob them of amusing stories? Are there remnants of snapshot-worthy moments accessible to recollection? Do I only imagine myself to have been intermittently "fun" as a mother, when in fact I was intense, serious, frayed, stormy, detached, depressed, distracted or simply put… sad?
I can certainly drum up instances in which I embodied all of the less than appealing attributes above, yet more plentiful (for me) are memories like the following — painting projects in the old kitchen (and my kiddos giggling), surprise visits to French class with baguettes and chocolate (gleeful adolescent faces resulted), noisy hours of carpool from tennis practice and band pick-up and day camp in the summers in the days when I could still afford it.
I remember drives to the orthodontist, to religious school, and periodic stops for hash browns and waffle fries to soften the blow (and boredom) of each. I remember last minute runs to the craft store for yarn and poster board and glue sticks and colored clay. I remember taking turns at math before dinner as the three of us competed at timed multiplication in our heads. I remember books and museums and driving lessons and discussion, and nights when cooking was out of the question, so we opted for one pepperoni pizza and the other topped with everything.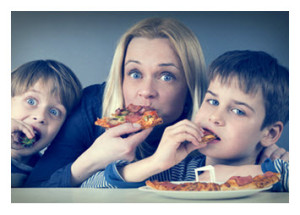 I remember my habit of covering the walls with balloons for every birthday and celebration, and delight when my sons, still young, did the same for me.
I remember hand drawn Mother's Day cards, wobbly glazed pots, bead-encrusted picture frames, and decorated boxes filled with cut-out hearts. These are cherished still, and tucked away safely.
I remember us playing frisbee and catch with the dog, then huffing and puffing happily as she took a rest, which meant stretching her 70-pound body across one of our laps.
I remember laughter, confidences shared, achievements earned, and of course disappointments.
I remember the bumpy, frightening, perilous, tenuous and ultimately reassuring process of seeing my boys grow into their independence and fly the nest. By far, my meter measures joy over tears.
But what of their meters, their memories, their tears?
In the years of excessive work, not by design though surely a product of my nature coupled with the need to survive, I am uncertain of the legacy I leave to my children. Perhaps it is too soon to judge. Yet I remain conflicted over the qualities and values I have passed along, and the choices my sons may make too closely aligned to my own, or for that matter, startling in their rebellion.
I worry that as adults, they will only perceive the price of parenthood through next generational eyes, without comprehending its immeasurable rewards. I worry that they will recall the melancholy of my fatigue, with only dusty photographs reflecting the vibrancy of earlier years.
Do we ever know if we do right as mothers, or is this one more item on a long list of Things I Did My Best At, noting equal parts wonder and worry as we acknowledge that beyond acceptance, there's little we can do?
Is it ever too late to be a better role model?
Before their voices dropped and their chins sprouted stubble, my boys seemed mystified as I tried to make this second little house as much of a home as the first, before our family of four dwindled to a family of three. I hoped to duplicate the sense of safety and security they once had, and I am certain that I never quite succeeded.
Shortly after moving into this house, I planted in a narrow strip of dirt along the front foundation, just as I had in the home we left behind. A decade later, I can see an uneven row of azaleas blooming outside my living room window. The morning light flows through poppy red petals, pressed too close to brick and glass. The lawn beyond, as much moss and weed as grass, is a cheery, saturated green thanks to weeks of soaking rain. Standing on the front stoop and looking up, the sky, unretouched, is a brilliant expanse of blue.
Don't call it vacation, I tell myself, though really, why not?
Hour 5 Minute 9, breathing deeply; Hour 5 Minute 10, taking in the sky. Hour 5 Minute 11, this moment is an energizing break in my routine.
You May Also Enjoy