What if currency as we know it ceased to exist? What if our crisp tens and twenties were shredded, our bank accounts emptied, our sources of income suddenly cut off? What if we all returned to a barter system?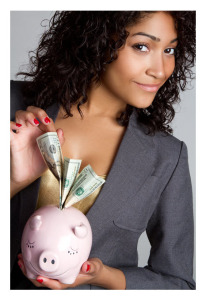 In responding to an interesting challenge to consider what life might be like without money as we know it, I'm pondering the nature of an exchange of goods or skills I might utilize in order to make my way in the world, and to support my family.
Keeping in mind what barter means – a system by which goods and services are directly exchanged – this exercise comes courtesy of the monthly topics of an international group of writers and bloggers, and I'm certainly curious to read their interpretations on this subject.
What Do You Have to Offer?
Have you ever thought of how you would manage beyond the traditional way you earn your keep? What if you find yourself suddenly unable to function in a current or former career? Isn't this – to some degree – what "second chapters" or possibly third are all about?
Do tell… Might you be hiding a splendid singing voice that you currently reserve for a steamy shower? Are you downplaying a penchant for preparing peppery plats that all your friends adore? Do you secrete yourself away on Sunday afternoons in the garage, tinkering with robotics?
This is all hypothetical of course, with the purpose of encouraging us to dig deep into what we can create and share that is of value. But let's say, for example, that there are no banking, insurance, or legal sectors – they are heavily dependent on money after all. If you currently work in these industries but no longer could, what alternatives would you consider?
Do you see yourself as Uber driver or glass blower – or possibly both? House painter or tango instructor? Spiritual healer or a medical one? How would you fare as a cultivator of spices or vegetables or flowers? Or might you be the pilot to transport them across the ocean? Not your cup of tea? Are you a community organizer – a born leader, moving society forward and helping others in their exercise of exchange?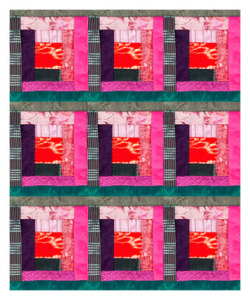 Aware that I have no natural resources at my disposal (other than my digits and my brain), I nonetheless recognize some interesting choices. For instance, as a teenager I learned to quilt – and by hand. It is a supremely satisfying, meditative, and creative activity that I have always loved, but haven't had time for these past dozen years. I can well imagine that my quilts would make a potential customer happy in exchange for… food, perhaps? But would that be enough to sustain me?
Passionate, Compassionate Skills
In any serious consideration of a viable exchange, I would have to rely on skills that I would categorize as compassionate and interpersonal, or academic and interpersonal.
I can see myself caring for children from the age of three and up – engaging their imaginations and emotional development. I can imagine myself a teacher – of children or adults – instructing in languages or possibly communications, in general. (This is something I used to do, and enjoyed.) As for assuring myself that others value these skills, might my physician treat me in exchange for my teaching his children French, or working with them on their English compositions?
I can also see myself in some way "teaching questions" – in other words, reminding myself (and others) of the importance of the inquiring mind – posing questions and never stopping. I like to think that we could include questions that arise in our silence, when we permit our senses to take the reins and lead us where they will.
Caring for older people could also figure in my plans – encouraging their stories, hoping to keep their imaginations engaged, as I would expect that my own will be, still weaving words (let's hope!) when I'm an octogenarian.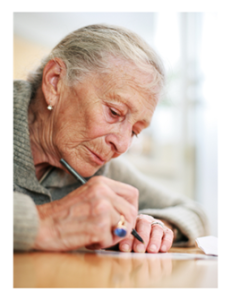 In light of the significance I see in storytelling itself, I might wish to use my love of language to take down oral histories for their preservation, and if possible, presenting them in some compelling way. History is, after all, the greatest teacher we have – if we choose to acknowledge its lessons. And writing, as I have expressed before, is possibly my truest love in life, so writing would certainly find its way into every element of my service exchange.
The Creative Life, the Productive Life
As for my own artistic skills, I have a few, but they are limited. However, the visual arts are such a vital part of my world that I might take up the pencil to draw what I see. Haven't human beings always recorded their stories through images? I would also seek to encourage those around me to regale us with their creative talents: You perform Debussy on the piano, for which I will happily document your family story…
Some years back, barter did indeed provide a modest means of exchange for me. While not expressly identified as such, the occasional artist friend would ask me to assist with editing or writing, after which I might receive the gift of a small drawing as thanks – always graciously accepted.
As I continue to contemplate this idea, I realize that we have much more of value to give to each other than we may realize – an infinite exchange of sorts. For me, part of that exchange would have to involve the arts – and I would hope to be on the receiving end of others' skills and talents in this area – from cellists to sopranos, from sculptors to painters, from essayists to poets.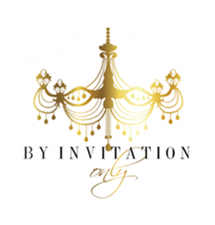 I also note the way our gifts evolve as we age. When we're young, we may more likely contribute our manual labor to build the necessary comforts to survive. We are open, curious and exploring – seeking to broaden the realms of knowledge. As we grow older, we may be caught up in caring for others; it isn't that curiosity is on the wane, but rather that responsibility may narrow the focus as we yield to the reality of a "mere" 24 hours a day.
As we mature, our experience provides lessons that make marvelous currency in exchange for the more physical labor that becomes harder as our limbs weary, but our minds persist in embracing possibility.
Feeding the Body, Feeding the Mind, Feeding the Soul
Now, you might think I could take up the designer's pencil to craft a shapely pair of shoes, and perhaps I could. However frivolous it may seem to some, don't beautiful things give us great pleasure?
Still… For so many of the men and women I have known in my life, to sustain the body simply isn't enough. We are driven to feed the mind, and equally, the soul or spirit.
While we may chase the dollar or the Euro or the pound because we must in order to survive, we can thrive only when also pursuing learning, creating, and caring.
The arts are vital to our feeling alive and essential to the ways in which we connect to others, both as recipients of their sensory and cerebral pleasures as well as in the role of creating. And isn't it through creating in some fashion – paintings and poetry, chorals and choreography, couture and cuisine – that many of us mark our most meaningful passages on this earth?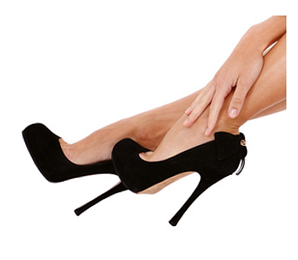 So here's to an exchange of our most human and enduring skills, or at the very least, an exercise like this one to remind us of their importance.

Visit Splenderosa for more interpretations of how to manage in a barter economy.
You May Also Enjoy