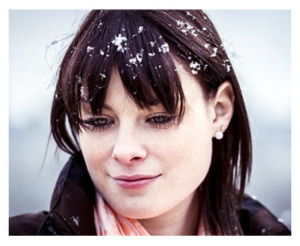 And then there are our ghosts.
I recall the first encounter at LaGuardia, late June, 1987. I recall the first embrace near Golden Gate, the following week. I recall the sound of his voice, with its notes of tin or gravel depending on the hour of the day and how much sleep he had managed. I do not recall the exact moment I fell into his oceanic eyes, and knew I was in love.
I recall his thick black hair with unruly waves that he slicked back before going to the office, the way his thin lips would break suddenly into an impish smile above a dimpled chin, his height and stance and gait that made him seem like my very own Cary Grant.
Details return with uncanny precision: the soft belly on an otherwise lanky and athletic frame; his fingertips inelegantly shaped but with perfect crescent nail beds; the small scar near his navel where demons cells were slayed, a revelation disclosed in an offhand remark.
He was a self-made man living in complicated times. Though he was gregarious and self-assured, I was struck by the absence of stories from his tour in Vietnam, the spare recounting of a murky childhood, and the jealousy that flared on occasion, which I never understood.
And coffee.
I remember coffee — piping hot in a cardboard cup — long before a Starbucks anchored every city block. He had a habit of arriving at my apartment at seven, two regulars in a paper bag, manna from Heaven during the brutal winter months. Then, as morning rose against an urban skyline, snow drifting in the brittle air, ice crunching beneath our feet, arms linked so neither of us would fall, we would make our way to Central Station before parting.
*
We think of first love as innocent, awkward, exploratory. We are new to its territories, incapable of estimating its dimensions or its weight, lost in its light and dizzied by its delirium. We are disbelieving of the devastation that may come, however "romantic" in the abstract.
I have experienced the highs and lows of love in many registers, yet in search of the first love — which seems as if it ought to impart some special meaning — I struggle to settle on a single relationship.
Perhaps the dilemma is excess: I have loved too deeply, too superficially, too carefully, too quickly, too platonically, too passionately, too logically, too madly – or not madly enough.
Perhaps I have loved too often, which leads me to pose questions. Does loving more than once or twice dilute its intensity? If not, what about loving four times or five? Does loving beyond some optimal frequency distort the value of our experience? Is this what hinders my ability to designate a first, much less to declare "this one was real, that one was not?"
Perhaps the challenge lies in defining our terms, love itself a label we utilize with little discrimination. Couldn't we better interpret love as a vessel – an expandable and amorphous thing — into which we pour our wounds, our illusions, our longing?
No wonder we are uneasy in stirring the pot when it simmers. Yet when it turns cold, we are determined to exhume its contents.
*
In reviewing my candidates for first love laurels, I will dismiss the Russian boy who presented me a bracelet at 16. Ours was a week-long crush when I was touring Moscow, or maybe Leningrad, or maybe Kiev.
Likewise, I will set aside the popular boy I pined for throughout eleventh grade, who kissed me once at a party, then never spoke to me again.
Also off the list — the soft-hearted hippie with the wild hair — an excellent pick at 18 and 19 to successfully rattle my mother — though he was lovely, loving, and an introduction to what love might actually mean.
More options are these: the businessman I lived with at 22 who repeatedly proposed (I declined); the Californian I met in Boston and LA and Dallas and Chicago (until air fares killed our courtship); the jovial scientist with the strawberry beard (a burly Canadian in whose arms I felt breathtakingly safe).
As for the man I married, he was a comfortable resting place for much I had to give and for all he wished to take. Our union was a mutual conclusion, an exchange of expectations that hewed together for three thousand days.
*
In the end, we are always kindest to our ghosts, and with good reason — freezing them in a moment, we merge them with our brightest dreams and strip them of the ordinary, the petty and the tedious; we are inclined to forget their faults and to ignore our own deceits.
Left to contemplate the complexity of love's container — stocked with affection, admiration, attraction, acceptance — I shall designate my phantom the first to whom I gave my heart fully, the first to love me for who I am, the first to see beauty beyond the skin, the first to model his own formidable reinvention, given a painful past.
As for the man behind the myth I choose to spin, he is as accomplished a creation as Cary Grant himself, and no doubt my tender Archie Leach would endorse such a notion. After all, he was also my first love to package and deliver this singular act of romance: piping hot coffee placed between my gloved hands; our icy lips, warmed by a parting kiss.

Part 7 of an essay series on First Love.
You May Also Enjoy