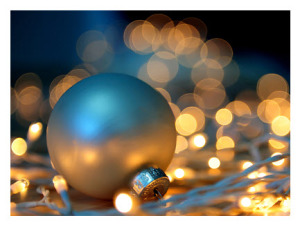 This is what I have given myself for years when I could: a few minutes alone by the tree, its white lights on; whatever gifts there were, wrapped; the aroma of fresh fir and nearby, oranges and cloves; café au lait in a large cup used only one day a year and just for me; perhaps, if I am very lucky (and up early enough), a book.
My thoughts: whatever unforeseen challenges or happy chaos to deal with as the day unfolds, I will have these minutes, content for the quiet as long as it lasts.
To find a space for inner quiet is never easy; worries circulate too freely.
To still the hands that fuss with a child's hair or tie his laces or stroke his brow when he is scared, hands that cook and wash and instruct, the heart that holds its burdens and its joys as a vessel that will not allow either to spill over – these are our sorrows, and more rightly, our gifts.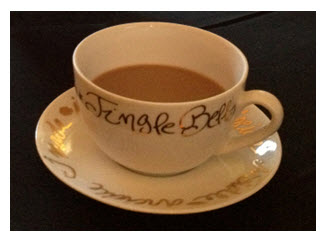 As a mother, to take time for ourselves is a habit we lose albeit with love, a habit we search for again as the years pass, a habit we may recover and should, without regret.
These are my morning moments as day brightens, before waking boys if they aren't already up and at the task of staring hungrily at small, silly presents placed beneath the tree; before peeling potatoes and seasoning stuffing and basting turkey while watching the clock; before yielding to the wishes of children now men, smiling over what they have come to expect: chocolate, a slinky, warm socks, a striped sweater.
But for now, just this, for me, which I share with you. Lights, coffee, quiet.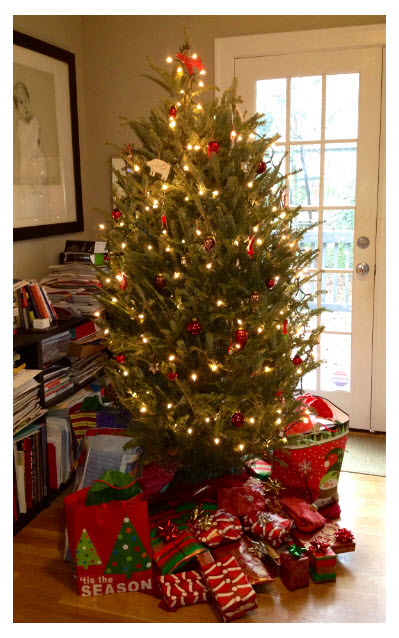 Wishing you and yours a wonderful, peaceful day.
You May Also Enjoy