As the holiday is nearly upon us, I would like to offer a seasonal slice of musical mirth by virtue of that all-American classic, Jingle Bells.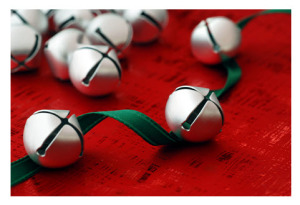 First, let me say that I searched on YouTube for an appropriate, tasteful, and vivacious version of the aforementioned traditional tune, and my-oh-my, one does find some entertaining tidbits!
Naturally, we find the original, as well as the widely known rock rendition. Yet it seems there are other unique talents displayed to the tempting tinkling of jingle bells.
What, for example?
One pleasant young woman appears able to provide a fetching and unexpected accompaniment, sure to make the (male) elves smile with her own perky presentation.
Curious as to the origin of Jingle Bells, I did, however, discover the following:
"Jingle Bells" was written by Medford [Massachusetts] resident James Pierpont in 1850, inspired by the annual one-horse open-sleigh races on Salem and Pleasant Streets between Medford Square and Malden Square. Pierpont penned the racy little ditty in Simpson's Tavern, a boardinghouse that had only one piano in town.
Racy! Really! (Check the above link for the complete lyrics.)
Apparently, beyond being a bit cheeky for the times, Mr. Pierpont's efforts weren't particularly noticed for more than a decade.
Is there a lesson in that for all of us?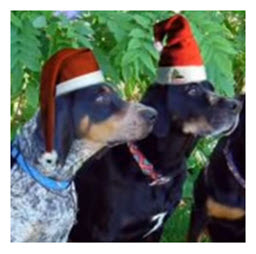 Whatever accolades (or likes or follows) we do or don't get in real time, we can't possibly say how our work will be appreciated in the years to come. That's really a lovely thought, don't you think?
Lest we neglect one other "classic" (canine) interpretation of this merry tune, shall we give a nod (and woof) to Barking Dogs Do Jingle Bells?
On that note, I have wrapping and cooking to do. So, please enjoy these entertainments from prior years, stay safe, hold your loved ones close, and have a happy holiday!

Click image of dogs for YouTube Barking Dogs Jingle Bells.
From the Archives