This bit of weird holiday fashion news just in. Small woman known by several names including Big Little Wolf, Wolfie, and the (Not So) Old Woman Who Lived in the Shoe has recently been spotted in the unexpected polar regions known to be frequented by a robust and rotund man in a stocking cap.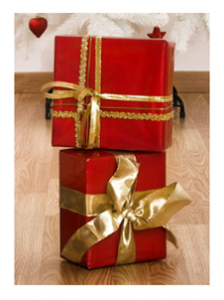 Sources cannot say for sure whether or not the individual observed is the elusive writer-of-rampant-rhymes and periodic ponderings.
She was, however, seen dragging a sleigh filled with boxes labeled Enzo Angiolini, Kate Spade, Michael Kors, and Stuart Weitzman, thus giving credence to the rumor that this is in fact the infamous Little Person believed to actually reside in Discounted Designer Footwear. Authorities continue to investigate.
Onlookers insist she was accompanied by an elf in a purple hooded sweatshirt who was assisting with the sleigh, and two gangly teens or young adults were also lending a hand.
Bundled up in dark sweaters and striped scarves, the young men were thought to be rolling their eyes and one middle-aged woman who wishes to remain anonymous noted that both appeared to be wearing stick-on mustaches in black.
As for the Little Woman Who Lives in a Shoe, she is known to be a little woman but the whereabouts of her Domestic Design Residence – much less which designer it resembles – remains in question.
Moreover, unlike Sasquatch, she is generally thought to haunt urban areas in warmer climes or Bohemian quartiers in Paris, both of which contradict prior reports that she was seen South of the Border in the middle of the night, with a garish green shot glass in hand, thought to be containing tequila of the blue agave cactus.
Clearly that single report must be mistaken as she could not have been spotted only hours later at the North Pole where eyewitnesses state that a woman fitting her description was seen sporting a smartly tailored ankle length red wool cape with faux ermine trim, black leather gloves, and Anne Klein boots with a "sensible" four inch heel. It was thought that a Little Black Dress was glimpsed underneath as the diminutive woman twirled before disappearing into a Coach Outlet store with large SALES signs posted in the window.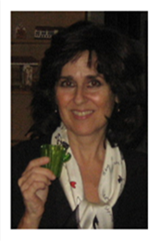 Others confirm the footwear-themed scarf in silk, but claim the little woman was bare-legged and tottering on ruby-colored peep-toe pumps.
Personnel at Coach refuse to comment on her appearance, disappearance, or possible patronage.
Despite plunging temperatures, several miles away, additional sightings of Big Little Woman Who Lives in a Shoe continue to come in. Some say she has been seen about town in black pants and a burgundy sweater trimmed in a velvet ruffle, the result – il faut l'admettre – of visiting French fashion and style sites the likes of Une Femme and yet another, eh bien… Une Femme who recently described an ensemble involving a velvet jacket.
Of course, that makes deux femmes, which may explain two different reports from the North Pole News as yet another call claims she is sipping coffee from an oversize "Jingle Bells" cup in large dollar store shades – possibly in a café decorated in books.
Fortunately, snowfall has been light this week and regional officials one can only assume the woman in question is wearing anti-slip devices on the soles of her footwear, as a danger advisory has been posted for heel-wearing sans chains or treads.
A glimpse of a scarf with the imprint of shoes was seen, but then the mysterious woman ducked into a shoe-shaped igloo and hung a sign out on its door wishing everyone a happy holiday in an assortment of languages.
Experts conjecture that she is "in" visiting friends or she may have leased a cozy shoe-shaped northern home away from home. Rumor has it she may be hibernating for a day or two – possibly longer – and we will keep you informed if she makes an appearance with vehicles of any sort, fashion footwear in tow, not to mention Saint Nicholas or any of his brightly attired mustachioed helpers.