Ah, the "dream" self. You have one, right?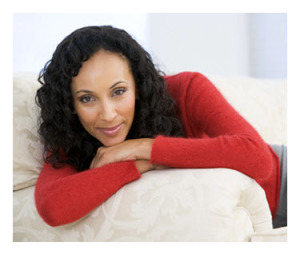 Me, too.
You're always calm, even under stress, yes?
Moi aussi.
You're the Hostess With the Mostess, you know just the right thing to say in every situation, you can always comfort a friend, and you are a veritable fountain of wisdom and humor and grace… at all times.
Aren't we all?
Naturally, I too possess the very same intuitive and verbal finesse.
Oh… Did I mention that you're also always chic?
Right. Just like yours truly, and speaking of which, may I present my elegant self… my dream self… my imaginary "readying for the holidays in a white gown with a smile and style" self.
Looking good, right?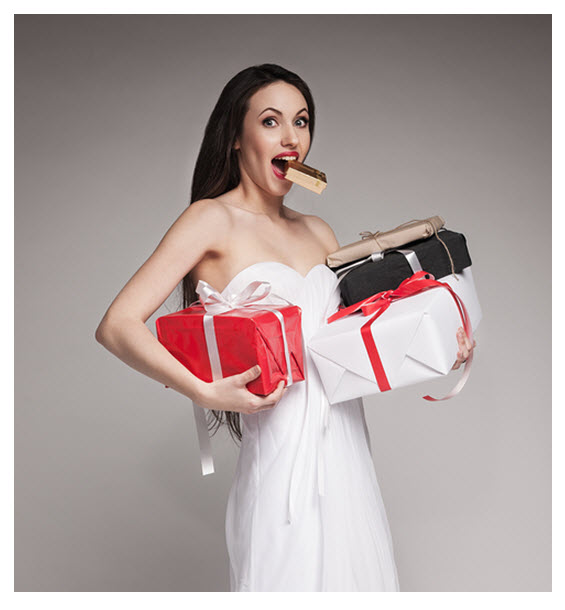 Naturally, I wouldn't want to disappoint with anything so insignificant as reality. Like the fact that my house is still a mess, my tree undecorated, the gifts unwrapped, the baking not begun. (Yes, the food and ingredients are bought, fortunately.)
I wouldn't want you to think that my home wasn't already decked and delightful, like this, which I hope it will be, before I hear the clop-clop of reindeer feet on the rooftop.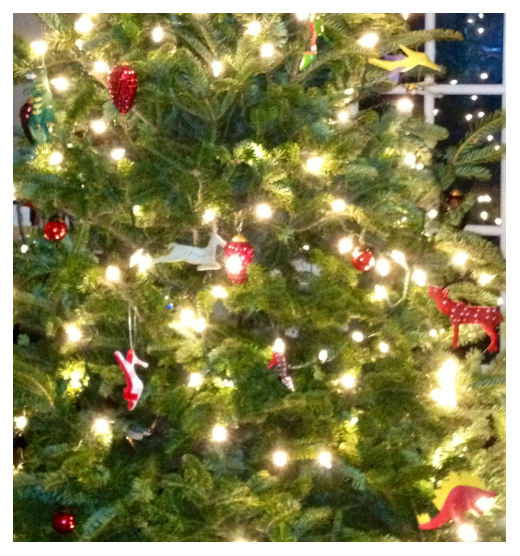 (Yes, those are shoes on the tree. No, I won't add dinosaurs this year.)
Oh dear. Reality. Must we discuss it?
Sponges, brushes, Ajax, the vacuum… Let's just pretend there's simply no need. Could we? Would we? Should we?
Truth be told, if you're wondering about the Real Me…
Right.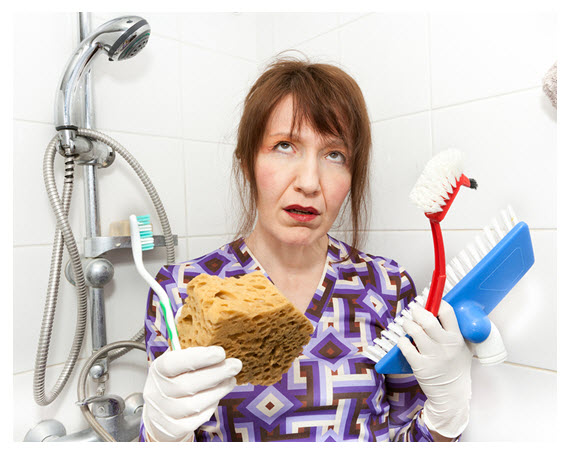 Actually, just kidding.
The truth is this: I am the epitome of Domestic Goddess – naturellement. I keep company with other domestic goddesses – bien sûr. I can bring home the bacon and fry it up in the pan because, you know… I am wooooo-mahn.
So this is the domestic goddess me (with imaginary friends), ready to whip up my pineapple upside down cake and other goodies before the holidays, all my work neatly tended to and impeccably completed for the week, then put away.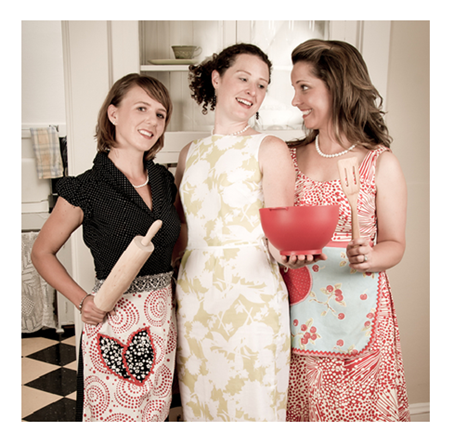 And while I may not be in pearls (at the moment), you know I'm cleaning, baking, and decorating in heels. At least, my dream self certainly is, and quite possibly my real self, too. One must maintain chaussure standards after all.
Now if only Real Me and Dream Me could somehow strike a bargain and merge more equitably, and more often. Well, beyond the fine footwear. (And doesn't leopard coordinate with everything?)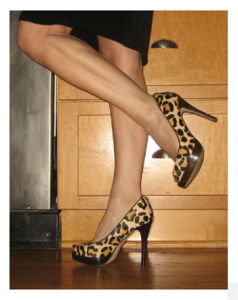 Still, I could do with a direct line to a few of Santa's elves.
Does anyone have the number?
You May Also Enjoy