"It's not what you're doing that matters, it's what you're noticed doing."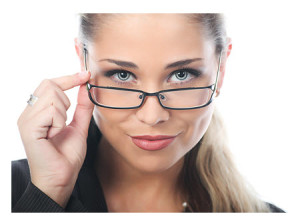 I heard that somewhere recently, and was annoyed. I could imagine that statement from a disgruntled employee, or even a teenager, commenting on chores around the house or kissing up to a teacher.
But these aren't words I would expect from someone who takes pride in his or her pursuits. That said, I understand the cynicism that can arise in a work environment that is highly political, or where favoritism is displayed.
Under usual circumstances, I prefer this: It isn't what you're noticed doing; it's what you accomplish.
Clearly, that approach can pose its own problems.
On Self-Promotion
Despite working in and around the online world, I'm not a fan of self-promotion, or rather, certain types of self-promotion that are overblown, overdone and "over" the requirement to accurately represent a person, product or service.
And let's face it. The virtual din of "me me me" may garner results that are undesirable: The self-promoter is a nuisance, the self-promoter has no credibility, and as another voice shouting in a noisy crowd, the self-promoter winds up blending in rather than standing out.
Take that same individual (or company or cause) and let him or her execute in a creative manner, then back that up with substance, and not only do I take notice, but I just may follow or inquire or respond in the way he, she or the organization desires.
How Loud to Toot?
Beyond the online world, there's blowing your own horn (too loudly) and tooting it (just enough for the occasion). Self-promotion that lends itself to the shape and needs of context – not to mention the potentially sensitive reception of your audience – is both necessary and appropriate.
Besides, it's only natural to want to make your achievements known, isn't it? Don't we teach our kids – our boys, anyway – to take credit for a win? Aren't we subject to performance reviews and grades for most of our lives? If we don't stand up for what we have achieved, how else can we earn additional respect, opportunities, or money?
At the very least, we don't want to be overlooked. But we get conflicting messages – more so as women – about the degree to which we should claim credit or potentially, do exactly the opposite.
There Is No "I" in Team
On the one hand, we are told "there is no 'I' in team" as if that answers all our self-promotional questions.
As cute as that may be, there most certainly is an "I" in opportunity, innovation, achievement and leadership. So maybe we could dispense with the clever phrases that play well in a tweet and leave room for a hashtag, but are far from applicable – especially without qualification.
Enter the necessity of respecting nuance. And on that score, consider this recent advice courtesy of The New York Times "Workologist" as he addresses a related topic in "Self-Promotion but With Self-Respect."
The Challenge
Following a reorganization, a reader explains his dilemma:
… my site leader has made it clear whom she likes and doesn't like. I am among those she doesn't like. Her reports to my boss about me are negative… I'm busy solving complex problems and don't want to play politics… I am performing, but not very good about tooting my own horn. Advice?
Tough situation, don't you think? I've been there, haven't you? Both the sense that nothing you do is well-received, and that the politics are distasteful or way too time-consuming.
Me Me Me or We We We… All the Way Home
The workologist responds by enlisting the aid of marketing guru, Seth Godin:
I'd guess that many readers empathize… I, too, empathize with your reluctance [to self-promote], so I ran this quandary past Seth Godin… "Your new bosses are almost certainly interested in someone who gives them credit when things go well and speaks clearly and honestly (and takes the blame) when they don't."

Notice that this advice isn't about a set of clinical tactics; it's about a mind-set… As Mr. Godin put it: "Successfully tooting your own horn is more about the horn than the tooting."
What do you think? Is his message similar to mine when I say it isn't what you're noticed doing, it's what you accomplish? Shouldn't we qualify any such statement – Mr. Godin's or my own?
Self-Promotion, but Leave the Bragging Behind
In trying to find a middle ground that feels more comfortable to me than giving away credit and taking blame, I came across "How to Self-Promote Without Being a Jerk." Bruce Kasanoff, speaker and ghostwriter, makes the distinction between the self-obsessed and those who understand the importance of thinking of others in generous and productive ways – introducing them, promoting their skill sets, earning their trust.
One particularly wise piece of advice:
Let others say good things about you.
But this means you create a generous relationship in which it is reciprocated, and you ask that colleagues, clients and bosses put in a good word for you, if they haven't already offered.
In the Best Interests of…
Another line from Bruce Kasanoff: "Serve, don't sell."
In other words:
Serve the best interests of people you want to impress…
But note:
It will require the courage to stand up to takers, who are very good at deluding themselves that what is best for them is also best for others.
True that.
Still, nothing in what Mr. Kasanoff says (which I find excellent advice) prevents us from singing our own praises, quite possibly in harmony with others.
Tooting AND the Horn
As women, we are increasingly counseled to claim our achievements in straightforward ways, and we are reminded that men in leadership roles do this all the time. We recognize that we don't see statements of accomplishment as bragging when they come from men, and we are more likely to judge them (negatively) when they are spoken by women.
This point is made by Sheryl Sandburg in Lean In, by Dr. Peggy Drexler writing on Forbes, and likewise, by the female CEOs sharing their experience in a recent Corner Office at The Times, noting that we need to own our accomplishments and be able to summarize them.
In other words, tooting our own horns. And a good way to do this is to quantify if you can – increased revenues or market share, leads generated or projects signed, and so on. Then toot – clearly – with a horn of plenty. And by that I mean your voice and the fruits of your labor, including an appropriate nod to others – without giving away the credit.
You May Also Enjoy