We talk about emotional availability as if it is a single dimension of a willingness or capacity to emotionally attach. To connect. And we approach that emotional connection as if it is all or nothing.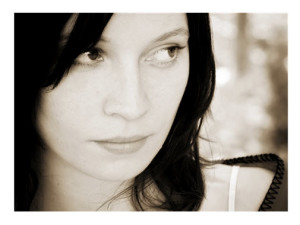 It seems to me that I, like others, too often address this and related topics without being sufficiently specific.
This is one of the problems with labels, lists, and a cultural propensity for the quick fix. And so we toss around terms that more or less seem to fit, we apply them to the people in our lives and to our relationships, and we forget that what we seek is neither formulaic nor static.
In this case, we deem "emotional availability" a must-have in order to be happy with our partners.
But the ability to recognize and trust our feelings occurs on a spectrum. Connection to others is not an all-or-nothing proposition.
A recent conversation around the complexity of emotional connections has reminded me how delicate our personal interactions can be. Perhaps more importantly, we shouldn't measure their quality by someone else's standards, or an idealized version of intimacy.
What Does Emotional Availability Mean… Really?
What does emotional availability really mean? If we assume it is about openness and trust (for example), then what if we find ourselves open and trusting to the people in our lives in some respects and less so in others? Is every aspect of connection as important as the next? Shouldn't we be considering the circumstances?
In trying to dig deeper into what emotional availability entails, in particular with regard to romantic relationships, I found words like "reachable" and "being there" – by and for other people. That makes sense: When someone is reachable and there for you, you feel more secure in the relationship.
But what exactly does that involve? That we listen to a spouse's concerns? That we empathize? That we appear to empathize? Is it about respecting a confidence? Serving the role of safe haven that guarantees trust for any and all disclosures?
Doesn't this require that we be capable of sharing our own concerns, confidences, and trust?
If the emotionally unavailable person puts up roadblocks to intimacy, then is emotional availability as simple as clearing away those obstacles and enabling deep attachment?
And so I come to the ability to care deeply versus the ability to show it, and the ability to feel deeply versus capacity to communicate in the emotional realm. Moreover, as I go through page after page in searches on the subject, "feelings" are often left to a generalized level, without noting that we may pick and choose to share some, while keeping others to ourselves.
Emotional Availability and Intimacy
Some may say that avoiding disclosure of select feelings equates to avoiding the most profound degree of intimacy. I would counter that this is precisely where many of us operate, nonetheless with a significant degree of intimacy that is more than satisfying.
Emotional availability as excerpted in the following text seems a more pragmatic and tangible explanation, acknowledging the existence of degrees of openness to attachment. And this may be a choice, as "sporadic" emotional availability is defined:
… sporadic emotional availability… both partners are capable of being emotionally present with their own feelings, as well as with the feelings of their partner. The capacity to communicate to your partner what you are feeling is also present… However… the willingness to choose to do so on a consistent basis is limited… each person engages in some forms of withholding of parts of themselves which results in inconsistent availability.
That withholding is described as a sort of avoidance or withdrawing in certain situations, or with respect to certain topics. To me, this seems logical – natural, even. Aren't we all willing and able to be open in some areas of our emotional lives more than others? Or is that my own emotional unavailability speaking?
Trust Is an Evolution
For many of us, we trust too easily when we're young, and experience teaches us to be more careful in the future.
Trust generally grows as a relationship deepens, and it can be shattered if we are betrayed, for example by an affair. That can easily be an emotional affair; no physical infidelity need take place to suffer from the aftermath of secrets, the sense of rejection, the proof – or so we may interpret it – that our partner is a louse and simultaneously, that we deserve better.
This last sentiment often coexists with feeling undeserving (or the incident wouldn't have happened).
It is a comment from a reader that leads me to explore a more detailed path, with a desire to "get real" when it comes to such a complicated topic, much less any attempts (including my own) to summarize it in a dozen pithy paragraphs.
This reader writes:
After 10 years of marriage and three children (2 of which are special needs), I've only just realized that my husband is emotionally unavailable… How do you get the marriage to work when your spouse is still having a difficult time opening up?
She goes on to provide additional circumstances, clearly painful, and reasons that must have exacerbated what she later identifies as his being somewhat "guarded" even years before. However, as she explains:
I also didn't need him to be as open as much prior to us getting married.
That certainly rings a bell for me. Perhaps for many of us. We need more when life throws its toughest curve balls our way. We need more when we are vulnerable.
As I was thinking and responding, the clearer it became to me that emotional connection doesn't operate in binary fashion, and we approach marriage (especially) as an all-or-nothing proposition. Wouldn't it be wiser to come to grips with the ways we need that special closeness and trust, and distinguish them from areas where the privacy of our thoughts (and our partner's) poses no problem?
Can't we expand our network of intimate connections – people we trust – to spread some of our emotional investment and likewise, emotional risk?
"Tell All" as a Requirement for Intimacy?
Many believe that you need to share "everything" in a relationship for it to be good, healthy, intimate. I don't think so. Personally, I consider this a 20th century outgrowth of our idealized (and impractical) view of relationships – most particularly, marriage.
I do not believe that intimacy requires that my spouse or life partner be aware of my every story and experience, much less hear a blow-by-blow of my emotional travels throughout the day. However, he does need to be the caring and respectful recipient of the stories and experiences that are most precious to me – and to us, as a couple. I would hope to be the same for him. I would hope that our intimacy is reciprocal.
Incidentally, intimacy is a state of rapport, closeness, attachment, belonging. Clearly, we are not intimate with everyone, but it is reasonable to expect intimacy with a husband or wife. Intimacy also involves degrees and context. For example, sexual intimacy is not the same as emotional intimacy.
To me, emotional intimacy is all about vulnerability and, again, trust. If we feel we will be dismissed or judged or misunderstood by a loved one, we're unlikely to make ourselves vulnerable on those topics or in those circumstances that will result in negative responses.
That said, if your partner is sharing disclosures of a personal and private nature with someone else, and these are the sort of communications you believe should be shared with you and only you, that's hardly a good sign. But it may be an indication that your relationship needs work, that something is changing in one or both of you, and that you need to reconnect – in specific ways.
I will use my current relationship as an example. It is a relationship in which I am more "myself" than I ever was with the man I married. I chalk that up to a better fit in terms of character and values, to greater maturity some 20 years later, and to the variety of experiences of intimacy that I have known in the years since divorce.
The All-or-Nothing Approach
In trying to research the issues around emotional availability, and our expectations that seem so grand and idealized (in my view), I came across this New York Times article on "The All-or-Nothing Marriage."
The writer, a psychological researcher, makes his case that contemporary marriage is both weaker and stronger than it once was – weaker in key ways, stronger in others. The dimensions he notes reflect the manner in which our working lives and gender roles have shifted, along with our 21st century notions of personal fulfillment.
But there is more. Marriage has shifted from "institutional" to "companionate," and we are told:
Americans today have elevated their expectations of marriage and can in fact achieve an unprecedentedly high level of marital quality — but only if they are able to invest a great deal of time and energy in their partnership. If they are not able to do so, their marriage will likely fall short of these new expectations…

Marriage, then, has increasingly become an "all or nothing" proposition.
It occurs to me that I never viewed my marriage as "all or nothing." If anything, my expectations were both too low and too imprecise. I also recognize that while I am more emotionally available now than I was in marriage, I am not fully "reachable" in certain ways. I operate with greater comfort by virtue of lifelong walls that are about emotional and financial survival. (Don't we all have little corners that say "keep out?")
I do not see these walls as an impediment to my relationship. And if the man in my life did, surely he would say something. In the meantime, those boundaries serve me, and I have no need to "tell all" much less share every emotion, no doubt a tendency toward privacy picked up in childhood in order to manage an intrusive mother.
Spreading the Love – and the Burden
Some topics of conversation are appropriate for my best friend. She "gets it," no explanation required. Others may be just right for my oldest family friend for exactly the same reason. Some are between myself and my journal, because that works for me.
If my partner wanted something more from me, or some different version of emotional intimacy, because he is important and the relationship is important, I would consider it carefully. I would give what he needs, if I could reasonably do so — while remaining true to who I am. And in the meantime, while he is lover, friend, and partner, I retain pieces of myself purely for myself, and others that are shared with those few I mention.
I had previously written this, with regard to loving someone who is emotionally unavailable:
… Emotional intimacy is not an absolute any more than emotional unavailability; there are dimensions and degrees. Problems arise when one partner feels wanting and the other is unwilling or unable to engage in a mutually acceptable way.
Dimensions and degrees – the very phenomenon that the cited article above addresses, referring to sporadic emotional availability. Do note, however, the judgmental tinge in the terminology (and use of the word "limited"), as if "sporadic" availability is inferior to a variation that is viewed as more complete.
Connection Opportunities
When we carry difficult burdens, as does the reader who sparked these thoughts, it's hard to imagine that any one individual could shoulder the load. Not he or she who bears it, and not the partner who is also living those same burdens. This, it seems to me, is especially true if he feels ill-equipped to make a difference.
What if we were able to separate the ability to feel and appreciate from the ability to articulate those feelings or respond to ours? What if we were able to be clearer on the nature of communications we hope to have with a spouse? What if there were other avenues for talking about what we're dealing with, not to mention help in doing so?
What if our husbands or wives were not the sole recipients of news on the front lines of our toughest personal battles, any more than they are the sole recipients of our joys? What if we didn't make marriage and committed relationships an all-or-nothing proposition?
Think about it. You may trust intimate details concerning a child's behavior with a knowledgeable aunt or grandparent. You may trust a difficult conversation concerning your own childhood with a sibling. You may trust your most personal dreams with a spouse.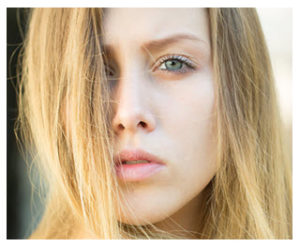 But what if you have insecurities at work? Do you trust your spouse with those, knowing you may trigger extreme anxiety over the mortgage, when he's already afraid he's about to be laid off? Are you withholding a level of disclosure as a result – or redirecting it? Is that the best long-term course, or a stop-gap measure – for now?
Bell Curve for Trust and Disclosure?
There is an interesting dynamic in relationships that occurs – and this is purely a personal observation – to do with trust and disclosure.
There is a growth of trust as you get to know each other, a continuing expansion of that trust as your bond becomes committed, and with time (and the business and busyness of daily life), the nature of your disclosures may seem to become less profound. As time goes on, you know each other better, which surely contributes.
Is this a typical Bell Curve of growth and decay? Maybe. Maybe not.
But tell me, haven't you experienced this? The longer you have invested in the two of you as a "unit," or the two of you in conjunction with children as a family unit, the less likely you are to rock the boat. This is both emotional and logistical; your lives are intertwined.
The consequence? You may turn to others to express more challenging fears or feelings, thus opening a path to an emotional connection that may or may not threaten the core relationship.
Is this a protective mechanism or a smart one? Is it a natural progression or a warning sign? Doesn't that depend?
Ruminating Without a License
Lest I be accused of "practicing ruminations without a license," let me say that I am thinking aloud (on the virtual page), and hoping to engage others in discussion. These words are not intended as conclusions for anyone except myself, here and now.
And so I arrive at this.
When it comes to a deeply satisfying emotional connection, there is no easy, there is no perfect, there is no absolute. For me, the fundamental issue is one of understanding the specific ways in which we depend on an intimate connection for feeling close, attached, supported, valued, accepted and loved. The requisite level of vulnerability and sharing need not exist in every aspect of our lives; it does need to be mutually present to a satisfactory degree, in the most important areas – to us.
If these areas are compromised by withholding or usurping, we know we need to work on them – whether connecting to the feelings themselves (fear, anger, pride, pleasure) – or being able to articulate them. And likewise, we need to welcome them from the person who has every right to expect the same of us.
What suits me may not be precisely what suits the man in my life; as long as we keep talking and listening, it is likely to be pretty damn close. What suits your relationship may be entirely different. It is yours to fine tune for today, and as life changes, in the future.
You May Also Enjoy