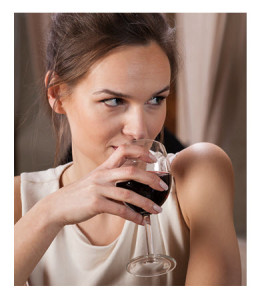 What's not to love about this health tidbit?
I came across a delightful infographic that features the health benefits of some of our most entertaining activities. Well, they aren't all entertaining. No one loves flossing. But when we process the big picture, we're sure to flash a far more formidable smile for friends, family and a special "someone." So do read on, and stop by these 10 (strange) ways to stay healthy that don't typically make our standard lists. And yes, note that these take top honors: sex, floss, and red wine.
May I say that I'm a fan of all three?
With a very busy week well underway, I'm feeling the squeeze of my schedule and contemplating what may keep my energy up, up, up and all cylinders firing. (Now, now. My work day is in full swing. Some activities just may need to wait, but I am happy to say that I'm making my way through a long list of intellectually stimulating tasks.)
Speaking of stimulation, in addition to putting us in a good mood, reducing stress, and potentially offering an excellent workout, sex may help to fight colds and flu. That was news to me. Sounds like a better recipe than Robitussin!
As for flossing, having just visited my dentist one day last week, I'm in the groove to be fanatic about my pearly whites. Flossing is critical to preventing the spread of nasty bacteria.
Item number three? A nice glass or two of red wine?
Again, I'm a fan – a sipper rather than a gulper, and fond of a nice Pinot Noir with a good dinner or a small glass with fruity undertones when indulging in a sinful serving of chocolatey dessert.
A few other mentions that make the cut are certainly worth shouting about. Singing! (Pop over and read why.) And, none too surprising… laughter. It's always good for what ails you, and it works the abs besides.
So here's to revving up and rejuvenating – all of us – by considering some of these additions to the usual mix of eating fruits and veggies, getting enough sleep, and hitting the gym.
Last (and surely not least), I notice that coffee makes the list. And as I check my agenda for the afternoon, I'd say it's time for me to go brew another cup. It's healthy, right?
Anything you might like to add to the list of quirky, funky, fun and effective "strange" ways to stay healthy?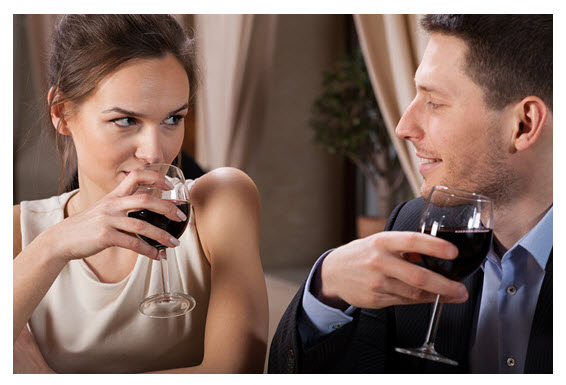 You May Also Enjoy