If motivation is defined as the force that initiates action, then why is motivation such a no-brainer for what we love and next to impossible for what is necessary – especially on a Monday?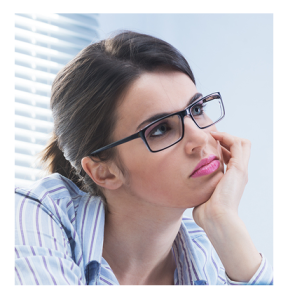 Oh, sure. In an ideal world we would be as passionate about what we must do as we are about what we want to do. In fact, they would be one in the same.
Pass the hanky and cue the violins. This isn't so simple in the Real World.
Most of us are required to perform hundreds of tasks that are tedious, and pleasure isn't even a blip on the radar. We shift into automatic and "just do it."
Here's the bottom line. We're motivated by what feels good – that makes sense – and by whatever yields a necessary or desirable outcome. These may or may not motivate us to the same extent, and both of course are subject to change. Conversely, we are not motivated by what is distasteful, tiresome, or outright painful. And for some of us, everything on the agenda is magnified on Monday.
Monday, Monday… Love It or Hate It
Believe it or not, some people love Mondays. Each start of a new week is an opportunity, they're refreshed after an agreeable weekend, and enthused at the prospect of plunging into the activities ahead.
They are motivated.
Consider this: If you're in the swing of a great project at the office, it's exciting to get back to it. If you're a stay-at-home mom or dad, you may treasure the moment when your spouse heads off, and you're ready to rock your routine with the kids. If you're a home-based worker or a creative, getting back on task after a few days off can be energizing.
For others, Monday arrives with irritation. Each start of a new week returns you to tasks you don't enjoy, you're pooped after a hectic weekend, and all in all you would rather be anywhere but facing the rigors of the school day, the work day, pounding the virtual pavement for a job, or dealing with the kiddos and their trail of noise and mess.
You're counting down until Friday night.
Psychology of Motivation
So what if we lose our motivation? What if the activities we once enjoyed are now dissatisfying or a source of dread? What if we're putting up psychological barriers and we can't seem to tear them down? Is it a matter of the nature of the motivation or its degree – pursuing what you love versus paying the bills? Is something in us or our circumstances changing?
According to Psychology Today on the subject of sabotaging our motivation on the job:
… There are many reasons we might lose our motivation to work. Finding it relatively dull or uninspiring is just one of them…
The article cites feelings of being overwhelmed and the lack of clarity concerning the purpose of our work. Sure, when we're swamped it's hard to get motivated. Ditto, when we're uncertain of our goals or how our activities fit into a bigger picture. But there's more going on when motivation takes a hike.
What about failing to achieve our objectives? What about lack of support or appreciation for our efforts? How about those obstacles to meeting targets that wear us out, or the cumulative demotivating impacts of resentment over compensation? Whether personal or professional, motivation and its absence are complex. And those barriers?
They aren't just a matter of discipline or resolve.
Why Do We Lose Motivation?
If I watch what I eat and I exercise for a week, if I can close my jeans comfortably as a result, I'm pleased as punch. If I watch what I eat and I exercise for a week, if I'm still cursing the damn zipper, then I'm demoralized.
So whether we're losing motivation for the diet, the next chapter we need to study, the cold calls waiting to be made, or the proposal due to the boss – maybe we need to ask ourselves some questions.
Are we expecting too much? Are we saddled with too much? Are we too accessible and interrupted, affecting productivity? Are we bumping up against burnout, which siphons off motivation? Do we need to change our assumptions and our thinking?
Boredom and dislike may be easy demotivators to identify, but try these on for size:
physical, mental, or emotional fatigue
excessive performance pressure
lack of perceived value – monetary or other
insufficient "meaning"
Everyone Needs a Thumbs Up, and More
Who doesn't need a pat on the back now and then? Who doesn't need an occasional break from the grind?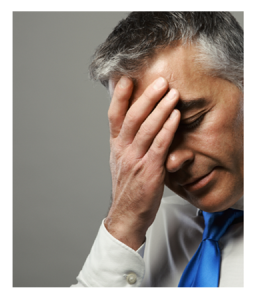 Most of us are encouraged by a few positive remarks. (Note to managers, parents, and partners: This is simple and important.) None of us can work non-stop, though many of us try. (Note to self: Practice what you preach.)
Other reasons we lose motivation?
Try impossible standards… hello to most diets, and thus dissatisfaction with the outcome. Try constantly confronting obstacles (or distractions) – a moving target, unexpected politics in our midst, the need for a more comprehensive plan, an unconducive environment.
Try physical discomfort impairing concentration. Are we really at our best when we're hungry or stuck in a string of all-nighters?
Try not achieving what we set as goals, and frustration at the prospect of continuing. For most of us, success is motivating, and failure – let's be truthful – quite the opposite.
Try genuinely disliking what you're doing, with fundamentally no break in sight. Dismal? Yes. Necessary? Quite possibly.
Our Woeful Workplace Environments
A recent New York Times column addresses the challenges of the white collar workplace, specifically the unmotivated staff that is stifled by isolating cubicles and assessed based on chair time.
"Why You Hate Work" may strike a chord here:
… Even if you're lucky enough to have a job, you're probably not very excited to get to the office in the morning, you don't feel much appreciated while you're there, you find it difficult to get your most important work accomplished… and you don't believe that what you're doing makes much of a difference anyway.
That last point? Don't most of us hope that our day provides purpose?
Then again, we may expect too much of our working lives, far more of a problem as we all seem to be "living to work" rather than "working to live." In the former case, the job or jobs are perpetually front of mind; in the latter, we're more able to sustain a balanced perspective.
How to Improve Motivation
Sometimes motivation is a matter of some irrepressible fire that burns in the belly. I remember my mother's dogged determination in pursuit of a college degree. She spent 10 years taking classes, and my childhood memories are filled with images of her sitting at an old desk, texts piled high, and laboring over lecture notes.
She had to have known frustrations during that time – financial for one, logistical for another, and she received little emotional support for her undertaking.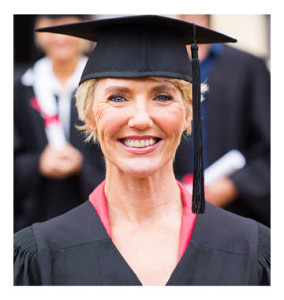 But she stayed the course and received her degree – with honors. Were there times that motivation went missing? I can only imagine that's a yes.
So how do we rev up and keep going if inertia has us by the throat? We all know the definition of crazy, right? Doing the same thing over and over, but expecting a different outcome. Applying that logic, we need to institute change in what we're doing or how we're doing it – vary the hour, sequence of tasks, physical environment – all of which may shake up a bad case of stagnation.
Beyond that, I'm not above psychological tricks or self-directed bribery – the promise of a small reward after the first two hours, the first two miles, the first ten pages, the first ten cold calls.
Forget Monday… Think Friday!
As for other ways to alter an approach: We can solicit opinions from those we trust, take on new challenges to offset what is old hat, and strip away less important tasks in order to refocus.
Let's also remember the importance of inspiration. Even on a Monday, I know my motivation is well served by words, images, and people that help me envision my version of success by setting an exceptional example. This helps me understand that my efforts now will deliver a desired or essential outcome in the future.
And if that doesn't work?
Only four more days until Friday rolls around.
You May Also Enjoy