Who doesn't remember their first kiss – when and where it took place, what his or her name was, how it felt – awkward, strange, wonderful?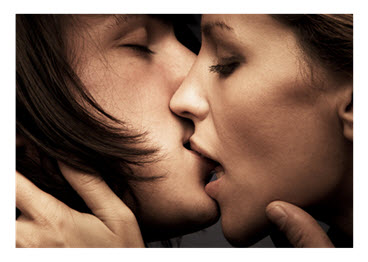 Who can forget the scene in Sex and the City when Charlotte is trying to reform the Very Bad Kisser? His hapless attempts to maneuver tongue and lips leave our heroine covered with slobber and nursing a bruised chin.
We may not judge a book by its cover, but we frequently judge a potential date – or mate – by the caliber of kissing.
And I daresay, for some of us, it is the key to the door, to many doors. And without it, do not pass go, do not collect $200.
Care to understand why and how we approach the matter of tangled tongues?
The Importance of Kissing to Relationships
Consider this intriguing set of observations, the result of research discussed in a 2013 New York Times article.
"Now, a Kiss Isn't Just a Kiss" offers insight into the nuances of kissing and its importance to a relationship, while taking into account the nature of that relationship as casual or committed. Also on the smooching scale of success are the relative timing of kissing (before, during or after sex) and relationship duration.
By way of example, we tend to pay more attention to the quality of kissing as we venture into romantic waters. Over time, we are less attentive to pucker power as we gain familiarity with our partners. That said, kissing remains very important to marriage and long-term relationships.
The article reports:
The participants generally rated kissing in casual relationships as most important before sex, less important during sex, even less important after sex and least important "at other times." (To clarify: researchers defined kissing as "on the lips or open-mouth (French).")
Kissing may be seen by some (not all) as:
… an easy way to sample a partner's suitability — a subconscious stop-go light.
Ah, yes. Clearly a red light in that Sex and the City episode!
Committed Relationships: More Kissing Than Sex?
But here is a lovely finding based on responses by those participating in committed relationships. Lovely to me, at least, considering how crazy life gets, that sex may not always be viable in our routine schedules, and, well… read on to understand what I mean.
… frequency of kissing, rather than of sexual intercourse, was best correlated with relationship happiness…
Think about it. Isn't kissing incredibly intimate? Can't you light a fire in six sizzling seconds with a promise of what's on the menu later, behind closed doors?
Isn't it easier to disconnect emotionally from other sexual acts, while the parting of the lips, the pressing of our mouths together, the flick and flutter of tongues is another kettle of fish?
Don't we all recall the scenes in Pretty Woman without kissing, and what happened when emotions stirred and they loosened their lips?
Kissing and Intimacy
In "Sealed With(out) a Kiss," Psychology Today gives us a look at those who choose not to lock lips as a sign of affection or sexual engagement. Linda Young, PhD, writes:
Deep kissing has different meanings to different people. It's sexually arousing; it's a way to communicate romantic feelings; it increases intimate bonding and attachment and even contributes to mate selection.
But what sparks my interest most is this, on why passionate kissing is so powerful for many of us, and so extraordinarily intimate. Kissing is:
… the only sexual act that allows partners to simultaneously and equally penetrate and be penetrated with identical, incredibly neurally sensitive body parts.
Bingo. A level playing field for men and women at last – at least in this – as we permit each other entrée into our private bodily spaces in the same way, at the same time. No wonder this activity feels so profoundly intimate.
The No Kissing Bandit
I recall one of the first men I dated after divorce. He liked me, I liked him; there was a certain amount of chemistry. I could use baseball terminology to describe the bases we ran together (never made it anywhere near home plate), and part of what stymied me (and prevented our relationship from progressing) was his obstinate refusal to kiss.
"I don't like kissing," he stated.
When I asked why, he wouldn't elaborate.
"Just don't like it. Take me as I am."
Still early in my post-marital dating adventures, I told myself he was right – that I should "take him as he is" (if I wanted to "take him" anywhere). But the longer I knew him, the more I recognized that he was incapable of empathy, and the vulnerability we associate with truly connective attachments. He may have been tongue-tied on the lip lock front, but he was truly stunted when it came to emotional awareness about himself and others.
There were indications of hurt as a result of his divorce, and when I asked, he told me he didn't kiss his wife during their (short-lived) marriage. Yikes!
Suffice it to say – game over.
Kissing Bridge
Kissing, as far as I'm concerned, acts as a physical bridge between sexual intimacy (or its possibility) and emotional intimacy (and its possibility).
To lead with the kiss early in an acquaintance makes sense; as Dr. Young observes, it puts partners on equal footing, and the sensory factors at play are clearly conspiring to arouse. What better way to gain an inkling of things to come?
For many of us, to have sex without kissing can never be a fully intimate act. As for refusing to kiss passionately or discounting the importance of kissing altogether, it feels like rejection of or detachment from any desire to achieve emotional intimacy.
You May Also Enjoy