A few months ago, I attended a reception for Honor Students at my university. I had served as the mentor for the thesis of one of my favorite students (a promising young man named James), who will leave his mark on the world one day! It was a great night where we acknowledged the efforts and intellectual endeavors of our very best students, and I was in awe of how preternaturally mature and composed these future leaders were.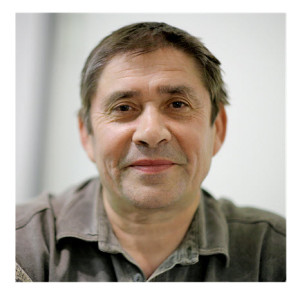 In contrast, the 21-year-old Scott was nowhere near as together as these students.
But the highlight of the night for me was meeting James' parents. James' mother is from Guatemala and speaks very little English. But you could see how proud she was of her son, and how close they were. James' dad was also proud and loving. Years ago, he had emigrated from Argentina, and has worked tirelessly to provide his son with a better life and the opportunities he never had.
James' father worked three jobs most of his adult life – real, psychically and psychologically demanding work. He wasn't always there to be with his son growing up – he was too busy doing the most important job of a father – sacrificing himself so his son could get what he needed. James' parents worked incredibly hard to be able to send him to college, and James was the first in his family to go.
Speaking with James' father, my thoughts started drifting to my relationship with my son. While I have made sacrifices and work hard to be a good father, I couldn't help but feel lucky and blessed to have had things so much easier. My single job pays well and affords me lots of time flexibility and autonomy. I never felt the stress of deciding whether to spend time with my son or take on another job so I could feed him. Most of the time, what is best for my son is also what I want to do – spend quality time with him, and serve as his life coach and mentor.
I was in awe of the love and sacrifice of James' dad, and wondered if, had I been in a similar situation, I would be man enough to always do what was needed instead of what I wanted. I also think about all the single parents who have made similar sacrifices.
It would break my heart to miss Nick's birthdays, light-saber battles and little league games. Heck, it would pain me to miss out on celebrating my own birthdays, enjoying lazy weekend days, and having the leisure time to read, relax and recharge. James' father gave up all those experiences out of love for his family.
James' father sacrificed much of his life and poured that life into his son. He's my inspiration.
I am a college professor and an advocate for workplaces that are more supportive of working parents. I will keep James' father in the front of my mind as I perform both of these roles. As an advocate, he reminds me that while work-family concerns are most commonly addressed in white collar companies with middle- and upper-class workers, work-family concerns actually hit those in blue collar and working class jobs the hardest. And as a college professor, I will remember that James' father's worked tirelessly for so long just for the opportunity to pay for his son to come to my college.
He, and so many other fathers, are entrusting me and my colleagues with the future of their children. He expects us to teach them well and also to open doors.
With this mindset, I am renewed for the approaching new academic year, and looking forward to doing right not only by my students but by their hardworking parents.

© Scott Behson

Scott Behson, PhD, is a Professor of Management at Fairleigh Dickinson University, a busy involved dad, and an overall grateful guy. As a national expert in work and family issues, Scott was a featured speaker at the recent White House Summit on Working Families. He runs Fathers, Work, and Family, a blog dedicated to helping fathers better balance work and family, and encouraging more supportive workplaces. He also writes on work and family issues for various publications, including Time, Harvard Business Review, and the Wall Street Journal. Scott is the author of the newly released (2015) book, "The Working Dad's Survival Guide: How to Succeed at Work and at Home." He lives in Nyack, NY with his wife, Amy, and son, Nick. Contact him on Twitter (@ScottBehson), Facebook, or LinkedIn.
You May Also Enjoy