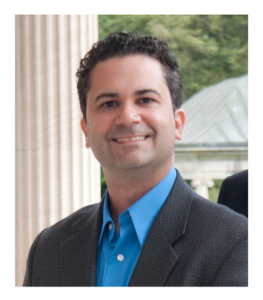 Scott Behson, PhD, is a Professor of Management at Fairleigh Dickinson University, a busy involved dad, and an overall grateful guy. As a national expert in work and family issues, Scott was a featured speaker at the recent White House Summit on Working Families.
Scott founded and runs the popular blog, Fathers, Work, and Family, dedicated to helping working fathers and encouraging more supportive workplaces. He writes regularly for Harvard Business Review Online, Huffington Post, and The Good Men Project, and has also written for Time and the Wall Street Journal. 
Scott is the author of the newly released (2015) book, "The Working Dad's Survival Guide: How to Succeed at Work and at Home."
Scott has appeared on MSNBC, CBS This Morning, Bloomberg Radio and NPR Morning Edition, and his work has been featured on such sites as the Atlantic, Esquire, HLN's Raising America, MSN Money, Salary.com, Parentful.com, DailyPlateofCrazy.com, Care.com, WiseCareers.com, and The Greater Good.
At the Silberman College of Business at Fairleigh Dickinson University, Scott teaches, conducts research, and provides consulting services in Work-Family Balance and Workplace Flexibility. Scott earned a Ph.D. from the University at Albany, State University of New York and a B.S. from Cornell University. He was named the Silberman College of Business Teacher of the Year for 2010-2011. Scott has published 17 peer-review journal articles, made over 40 presentations at prestigious national and international academic conferences, won six research awards, is a two-time nominee for the prestigious Rosabeth Moss Kanter Award for Work-Family Research, and was recently named as a Who's Who in Work-Family Research by the Sloan Work-Family Research Network.
Scott lives in Nyack, NY with his wife, stage actress Amy Griffin, and son, Nick. Contact him @ScottBehson on Twitter and follow him on Fathers, Work, and Family.