Compact purse umbrellas, small briefcase umbrellas, bankers in bowler hats strolling with umbrellas… Giant golf umbrellas in big, bold stripes.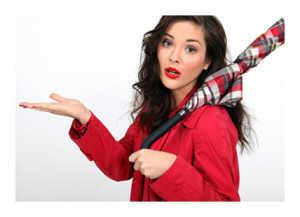 In the worst case… how about an awning, a canopy, or a ledge beneath which we may catch our breath and find momentary refuge?
Who doesn't desire a measure of protection when we understand that into every life a little rain must fall?
The Everyday Protective Umbrella
I have my fantastic days and my lousy days. How about you?
Most of my days land squarely in between. How about you?
I like to think I find the perspective to keep the dreadful days in check, and the wherewithal to appreciate the glory days when they surprise me. But I'm a believer in having an umbrella on hand no matter what.
There is one in my car, one in my laptop carry bag, and one by the front door. To me it's a matter of common sense, though this doesn't mean I'm never caught in the rain.
We can anticipate, predict, and prevent certain troubles and inconveniences. Even then, from the drizzle to the downpour, we rarely have a guarantee.
A sunny disposition? Sure, that helps.
Contingency planning? Even more so.
Your Propensity for Risk (and Sensation)
While I might generally be prepared for rain, that isn't the case all the time. I run errands without an umbrella, I venture on walks without an umbrella, I find myself exiting meetings without one – despite living in a region known for summer showers and thunderstorms. 

Now and then, precipitation offers the relief of a soft mist and I can't resist heading out of doors, tilting my face skyward, and enjoying the sensation.
Beyond the pleasurable effects of a light rain – especially on a steamy summer afternoon – we may discover meaning when we're compelled to huddle with strangers in a doorway.
Times of tempest call for reinforcements, and they may bring out the best in us, particularly in the long run.
Planning for a Rainy Day
Singing in the rain?
I'll leave that to Gene Kelly.
Embarrassed if I show to an appointment looking like a drowned rat?
Of course.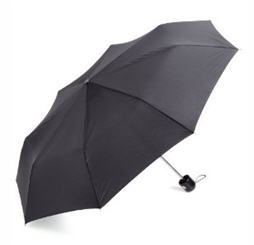 Thus, my situational attentiveness to carrying an umbrella – also known as planning for a rainy day. And thank goodness I have (and did) many years ago, or the life events that slammed into my little family could not have been borne.
I look back, and consider myself fortunate.
Because of my experiences, I'm more inclined to protect myself when risks are high and consequences potentially extensive. But what about everything we cannot predict? What about a season of storms that doesn't let up?
This requires more than anticipating challenges, building a nest egg, or acquiring a few basic protections. If we're lucky, we have family. If we're lucky, we have friends. If we're lucky, we have community and we learn the kindness of strangers.
And yes, we have a hand in all of this.
Where Does Bad Luck Come From?
In an irritable moment last week – the result of poor sleep and an unexpected bill that left me frowning – I was in a "woe is me" mood and trying to fight it off. I picked up the phone to call a friend. She has been living out an exceptional spate of bad luck for more than two years.
This is not a matter of a sprinkle or a soft rain; deluge is closer to accurate in her case, as she has bravely withstood an onslaught of professional, medical, and personal challenges – none of which were of her making. When she answered the phone, she sounded terrible. A new medical issue had struck, and all I could do was offer a sympathetic ear and a promise to check back.
Bad luck?
An understatement. She's been downed by tidal waves in rapid succession. Yet each time, she gets back up, and resolves to persevere.
I ask myself: Where does bad luck come from? Why do good people live through trial after trial?
We may realize that luck is random, and still we carry our charms, our amulets, our prayers; it is our response to unfortunate circumstances and events that remains within our control.
Perspective Reigns (and Rains)
If you're caught in a downpour, would you share your umbrella?
If it isn't large enough for those who ask, might you find another way to assist? Are you able to determine who is most at risk from the cold and damp? Are you willing to direct your response accordingly?
Sure, you could say that they should have anticipated rain. But what if they couldn't? What if there is no earthly way that anyone could predict what hits? What if no one "deserves" the misfortunes that befall them? Can we find the perspective and compassion not to make assumptions, and not to ignore their plight?
We know we will all have to weather storms. Some is a matter of luck or at the very least, what we cannot control: being at the wrong place at the wrong time; the genetic predisposition for certain illnesses; the lottery bonanza of good health that can, of course, be enhanced or squandered.
One way or another, into each life some rain must fall. Knowing that, might we set out our umbrellas, and keep an eye on our neighbors?

"Into each life some rain must fall" is attributed to Henry Wadsworth Longfellow, "The Rainy Day," 1842.
You May Also Enjoy