Ah, the first day of a new month – something I've always loved – especially when that new month promises that Spring is approaching.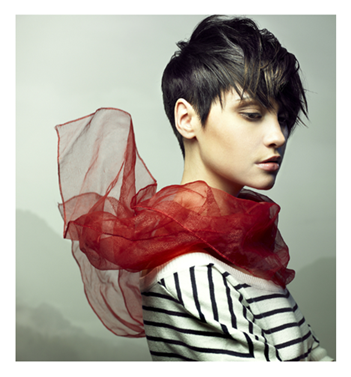 However, while the clouds appear to be lifting in my neck of the woods and the thermometer is indicating a warming trend, I can't quite shake the lassitude that is the direct result of too many days and nights of work, too little time to simply "be," and generally speaking, no end in sight.
Consequently, I plan on engaging other elements of my creative and social side this weekend. What might be in store?
I intend to indulge in some of my favorite hues to fight the blues – namely reds and fuchsias (with chaussures to match) – and I may also permit myself some time lingering over the pages of a fashion magazine or better yet, a gift from one of my sons – "The History of Shoes."
If you are staring down a stack of bills or a heap of "must-do" tasks that you'd prefer to set aside – it is, after all, the weekend – then may I tempt you by saying I plan on stepping away from my usual overzealous work ethic? Won't you join me in giving yourself a half day (or more) of fun instead – however you may define it?
Aren't we paying our dues – and then some – five days a week and too often, still at it – six or seven?
Perhaps you'd like to catch up on reading that has nothing whatsoever to do with your job. Perhaps a picnic with your children in the middle of the living room floor is in order. Perhaps you will surprise your loved one with a hot bath or a snack to be enjoyed somewhere "à deux…"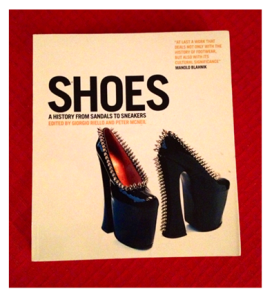 And meanwhile, you may choose to enjoy a little reading around the web. Care for a few recommendations?
This first piece is smart (the writers at The Broad Side never disappoint), the second is poignant and gorgeous (a parenting story not to be missed by Dana Talusani), and the remaining pair – well – let's just say, I'm feeling that passion for fashion taking hold as I look forward to the new season.
So why not pop over to Paris Fashion Week 2014, in pictures at least? Then follow it up with a bit of Elle UK?
Or, poke around through the categories and enjoy a little light reading here (yes, there is some)… from days gone by. But whatever you do – please – take a few hours for yourself.
How often do you do so, without feeling guilty?
And, for those of us who are about to enter the wearisome but necessary process that makes doing taxes pale in comparison (also know as FAFSA and CSS for our college kids), shouldn't we settle in with a soothing drink, an intimate afternoon, or some other form of dolce fa niente while it's possible?

You May Also Enjoy