It's a terrible image, really – Atlas, condemned to bear the weight of the planet on his shoulders, as punishment after being defeated in war.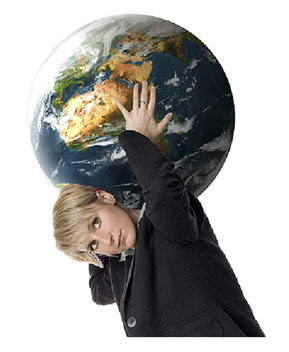 Divorce can be warfare for some of us and what follows, if it is also a battlefield of sorts, may leave us feeling as though we are carrying an impossible load. It is some terrible "payment" in the wake of defeat.
Life is full of challenges that don't relate to relationship status — health issues, family issues, money issues, job issues — burdens that we bear, which are at times beyond our control.
Sometimes, our burdens are intertwined with our most profound sources of love — children with special needs for example. What one might deem a burden, another comes to see in light of appreciation for the joys that so many take for granted. We celebrate hard-won milestones and cherished moments.
We All Have Challenges to Bear
I was asked recently about challenges in life. Mine have been many, and mine have been few. Like most of us with a small bit of good fortune, our obstacles are the "usual," however difficult they may seem at the time we're confronting them.
As a single mother, a solo mother for all intents and purposes, surely the challenge of raising my sons is the greatest that I have had to date. I cannot express the extent of my fatigue, particularly during the last five years of that ten-year period. I cannot possibly say how many times I thought I couldn't make it through another week, much less a month, or a school semester, or a summer, or a year, or five more years.
Carrying the weight of the world on my shoulders?
That's precisely how I felt, unable to set my "celestial burdens" down to rest.
And yet, I consider myself a fortunate woman. I was born with a good mind and a strong back, my childhood wasn't easy but it also came with extraordinary gifts, we all have our crosses to bear including our foibles, our weaknesses, our unanticipated false starts. We also possess opportunities – to shape what we are dealt (to a degree), and to beat back the demons that seem, at times, overpowering.
My challenge was to raise two incredible little boys to be decent young men, though circumstances left me feeling more like Sisyphus than Atlas at times. My challenge was to do more than "raise" my boys; I was a dealt a heavenly hand – my children were smart, talented, funny – and with such open hearts. Yet they were not without challenges of their own, namely the background conflict that went on for years and surely took a toll. But to do anything less than my best for them would have been inconceivable.
Raising Kids Solo
The world of single motherhood is often fraught with games and competition, with comparisons that leave us in-fighting rather than forming community and reaching out to help each other – without judgment.
There are the single moms who share custody 50-50, who have some sort of weekend "off" arrangement, or who have variations on these themes where they have more or less time with their children. Sometimes the father has primary custody, and he takes the lion's share of the daily parenting activities.
For those who have weekends free or a shared arrangement, it may be easier to pursue a social life – even if "the weekend relationship." It may also be easier to pursue career ambitions, or at least hold your own if not advancing. Even if we care for our children full-time, naturally, we figure out how to manage as best we can, in order to pay the bills and keep on going.
As for me, there was no family to help, no circle of other single parents with whom to form necessary communities, no real community of any sort, no regular employment to provide stability or hedge against the issues with my ex. As an "older" mother, I also began to feel the strain. Dealing with toddlers at 40 is nothing compared to dealing with teenagers at 50!
One stalwart friend helped out at critical times – when I was in the hospital, twice, when my mother passed away and I had to leave town to take care of things – and for that friend's kindness I will always be grateful.
But the solo parent carries the load. It is a challenge. We are not meant to do this alone.
The Privilege of Raising Children
While I carried the weight of the world on my shoulders when it came to my little boys, growing more isolated and tired over the years, that is not to say that I didn't recognize my good fortune or know great joys.
I did. I have. And more importantly, I believe my children feel the same. I certainly hope so. Parenting is a remarkable privilege under any circumstances, and a decent childhood, the least we owe our sons and daughters.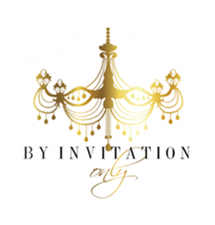 For all the missed opportunities (professionally and personally), there were even greater gains – I hope for my boys – in having a mother who was not helicoptering (I was far too busy), but who was deeply invested in their becoming themselves. 
Money was always tight, so overindulgence was out of the question. We lived by these values: learning, honesty, respect, open-mindedness, tolerance, the necessity of humor, the essential quality of creativity, and an open door policy when it came to my kids' friends.
They, too, have been a privilege to know and love.
With each week, month, school semester, summer, and year – with each bout of laughter – the weight of the world on my shoulders lightened.
And of course, my children kept me going through the toughest of times, times when I think I might have otherwise given up.
The Legacy of Difficult Years
My greatest challenge in life so far? Those three thousand eight hundred thirty-two days, give or take, of raising my beautiful boys through a blur of fear, worry, isolation, and an assortment of troubles. Alongside those difficulties, there were discoveries, sweet moments, and incredible acts of love.
Ultimately, I launched my children into the world and for now, they're dealing with it well – one still in college and the other recently embarked on his first "real job."
My challenges now have more to do with stamina, with hopefulness, with trying to manage the fallout of the past years. I am fortunate in being strong-willed (and persistent), and as a general rule, optimistic. But those years of struggle as an "underfunded" solo parent certainly took their toll on my professional life, my finances, my belief systems.
We are always changed by our challenges and our challenges change. So I soldier on with many good things in my life, dealing with the legacy of those years and still, relieved by the relative lightness of the load.
Please visit here for more wonderful writers musing on their greatest challenges.
You May Also Enjoy