Relocation decisions are far from simple, especially if you have children. And if you're a single mom looking to move, housing choices are even more important, as we aren't the only ones to deal with the fallout of a false start.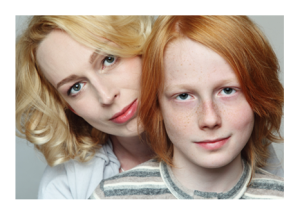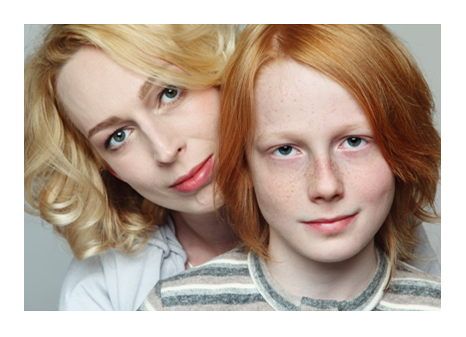 Let's look at the best places to live for single moms and the factors you should consider if a move is in your plans.
And let's not forget that we're dealing with more than basics to do with our careers, our budgets, and the environments we may prefer – urban, rural, small town – not to mention climate. Family considerations, including custody constraints and visitation, if divorced, are major elements of where we move – and if moving out of town is even an option.
Top Cities for Single Moms
If you're free to relocate and you're searching for resources to assist in making a decision, this list of top cities for single moms, originally from the Zillow blog, offers recommendations. Among them are:
Rochester, NY
Port St. Lucie, FL
Ann Arbor, MI
Pittsburgh, PA, also appears in the top 10, as it does on many "best places to live" lists with appeal to a variety of target audiences.
Although the information presented dates to 2011, with emphasis on housing and overall affordability, there is mention of "good public schools," crime rates, and walkable communities.
Best Places to Live: Cost of Living + Quality of Life
While living inexpensively is generally an issue for many single mothers,  just as important are the facilities available to our children when we're at work, backup systems if we're solo moms, and the quality of public education along with related daycare, after school, and enrichment programs.
This "best places to live" list, while dating to mid-2013, focuses on cost of living, jobs,  and quality schools. Among the cities mentioned are:
Little Rock, Arkansas
Dubuque, Iowa
Burlington, Vermont
Ithica, New York
Santa Fe, New Mexico
The article cited provides a link to a "find the best city for you" tool, which is interesting to take. If you're a single mother, keeping in mind what's important in terms of how you want to raise your children, the tool isn't truly adequate to cover all your bases. Nonetheless, it includes a few factors I consider important.
My results? A bit of a stretch, but then, who knows… They ranged from Dover, Delaware to Rocky Mount, North Carolina.
Emotional Factors in Relocating if You're a Single Mom
Whether widowed, divorced, or a solo mom by choice, not every mother can relocate simply because she has a mind to – or an opportunity that beckons.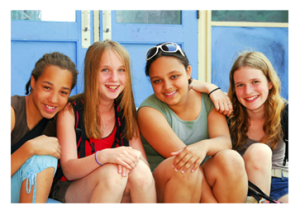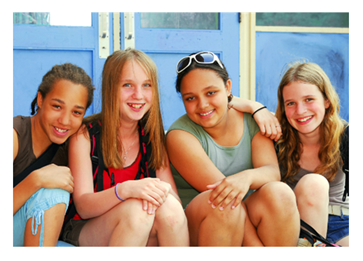 For a divorced mother, custody arrangements may require that we not relocate, as we're sharing parenting duties with another parent in the area. Even if you're a divorced solo (or semi-solo) mom, visitation schedules may require that a relocation be easily accessible to the other parent – which may amount to no relocation at all.
Naturally, the relationship that the parents enjoy will ideally balance all interests – including the best interests of the children involved, which may mean that a single mother wishes to relocate closer to family (to help), or for a higher paying job (to cover additional expenses).
Widowed or divorced, our children may be going through so much emotional turmoil that the last thing we wish to do is add to it. Consequently, it makes sense to factor in how old they are, how attached they are to friends and community activities of their own, and how close they are to completing a key stage in their education (middle school or high school). And we all know that some kids, like some adults, are more resilient than others.
Financial Factors in Relocating for Single Moms
Affordability of a home, much less a town or city, is certainly crucial when it comes to being a single parent. The cost of raising children is always greater than we realize, and splitting a household (after divorce) can be an expensive proposition.
Affordability of a new city should include consideration of:
housing prices (renting and buying)
property taxes (if buying)
additional educational costs (if public schools are poor)
transportation (availability of public transportation, distances to travel)
transportation costs for teens who drive (car insurance, if no public transportation)
cost of babysitters, childcare, special needs services for your children
other cost of living factors (food, clothing, doctors, entertainment, etc.)
And remember – just because generalized cost of living figures look promising, there's no replacement for calculating your cost of living, taking into account your budget, your child support if applicable, your children's specific needs, and so on.
If you're looking for work, in addition to pay scales in your field and jobs in your field, although it's not explicitly oriented toward single moms, do peek at Forbes Best Cities for Working Mothers. And as far as flexibility is concerned – always a factor for any parent – employer policies, availability of remote work, travel expectations, and accessibility to other family members (or that "village") is critical.
Single Moms in a New Town: Dating or Waiting?
Let's not forget your dating status and your age. If you're a 28-year-old single mom looking to marry and possibly have another child, you'll want a thriving dating scene if possible. At the very least, you don't want to ignore the demographics that make sense for you. For example, moving to the middle of a largely rural state and a community where most of your peers are married is not a good plan!
Or, if finding dating partners of your same religion is important, be sure to check the demographics of your target areas so you have adequate choice in romantic candidates.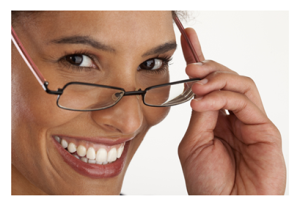 If you're 48 with kids in middle school or high school, you're already potentially upsetting the apple cart with a move when it comes to your kids' social lives. You may want to involve your tweens and teens in your decision-making criteria, but don't ignore your own needs either!
Timing for Relocating as a Single Mom
I'm of two minds on the relocation issue for single mothers. If you're children are going through a transition as it is (the loss of a parent through death or divorce), you may decide that change will be good for all of you. The ages of your children are certainly a factor; there are fewer logistical repercussions when changing school systems and childcare providers when children are younger.
On the other hand, you may need the stability of a neighborhood you know, friends in the area, and childcare assistance you can count on.
If you're looking for a location that can take your children (and you) through high school and on to Empty Nest, look for amenities that will matter to you not only now, but in several years.
And let's not forget that your desire to relocate may mean putting miles between your children and their other parent, which may compromise a vital relationship they share with their father. Clearly, even if not explicitly constrained by custody, discussion of the short-term and long-term logistics as well as how you might manage it, is necessary.
To Move or Not to Move, That is the Question
Being a parent is complicated. Being a single parent – with or without assistance from additional family members – can come with special challenges. A relocation may offer opportunities both professionally and personally, not to mention a change that could do wonders for your attitude and outlook. Don't ignore the benefits of a change, but do keep in mind the extensive impacts on your children, especially if they're no longer babies, toddlers, or preschoolers.
Does that mean you should walk away from an adventure or a measured risk when it comes to finding a new place to live?
Personally, I don't think so, especially if you're not constrained by a potential fight with the other parent. As with a search for the best places to live for yourself, remember what matters most to you and your kids, but keep in mind the need for the support of community and other parents. There's no question that we all need it when we're raising our children.
You May Also Enjoy