By Anonymous C
I don't remember my first time. I was passed out drunk. I think they call that date rape now.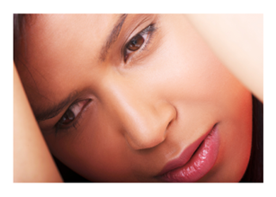 Here's what I remember like it was yesterday. I was so in love with him, the boy I was dating for a year. I skipped school, we had a picnic, he bought beer. I was 16 and I had never had a drink. The beer, the talking, we took a walk. We went back to the blanket. I was so drunk.
Then I have no memory except coming to, flat on my back, my bottoms off, legs spread, him on his knees and saying over and over "the rubber came off."
I turned my head. I threw up. I began to cry. Then we were in his car and I was grasping the handle inside. He took me to a friend's house and they gave me coffee. All I felt was mortal shame. He took me home. My mother smiled as we drove up. After that I didn't have anything to do with him.
You don't tell anyone when this happens.
I was 19 before I had sex again.

This experience occurred 45 years ago. It still affects the way I define myself sexually. I've met men who treated me as if I were precious, but I've never felt worthy of being wooed or entirely deserving. Date rape is still happening today.

© Anonymous C
Part 9 in a series on first sexual experiences.