Your first may come as something of a surprise. Your first may be entirely unwelcome. Your first may be planned and coordinated, purely for the physical act, or as the progression from liking and attraction to young love.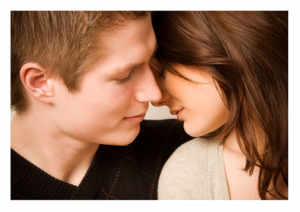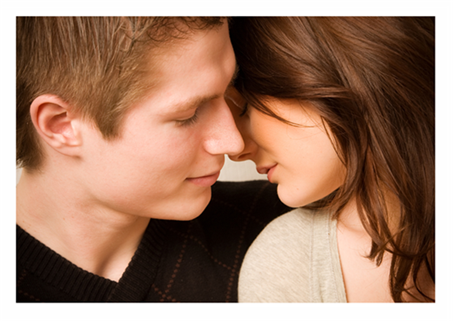 Your first sexual experience may be an event you cherish or one you wish to forget, the result of circumstances you never anticipated.
In a premise I've never explicitly considered – that your first sexual experience may be your most important – Dr. Justin Lehmiller takes up the question of the first, offering opinions, insights, and possibly debate.
In "Is Your First Sexual Experience the Most Important," Dr. Lehmiller references a study of 331 college students in which the conclusion drawn is:
… your first sexual experience can potentially set the tone of your sex life for years to come… "one's first-time sexual experience is more than just a milestone in development. Rather, it appears to have implications for their sexual well-being years later."
Dr. Lehmiller notes that the participants' ages may indicate a problem; relatively little time has passed since the first experience. Seven years was the maximum gap between loss of virginity and the study's timing. Moreover, the validity of 331 college students as a sample is also questionable. That said, we should pay attention to the word "potentially."
And yet it's a fascinating line of inquiry. Does the first sexual experience mark us in some way – positively or negatively? In an era of conflicting messages around sexuality, are we defined by our early sexual encounters to a greater extent than we realize – not only in the years that follow immediately, but as we mature? Might a first experience solidify an attraction to a certain physical or emotional type, or turn us away from him or her?
Recalling the era of my parents' upbringing and to some extent my own, the boy's first experience was acceptable at a young age – anything from 14 to 17 wouldn't have raised so much as an eyebrow. Still, I wonder if a young male teen would feel comfortable expressing his discomfort at that first encounter – awkwardness, embarrassment, ignorance.
And the girls? They were expected to be virgins in the marital bed, with the only allowable indiscretion the men they were to marry.
Times have changed, at least in theory. Certainly, our propensity for discussing our sex lives, including a more diverse sexual menu, doesn't shock the way it once would have. And we're no longer holding these discussions behind closed doors or between pages sheathed in a brown wrapper. But are we truthful about the quality of our experiences? I have my doubts.
My curiosity leads me to ask:
What constitutes a first sexual experience?
Must it be intercourse? What about other activities?
Does it change us in some fundamental way, or only temporarily?
Does a first "love" change us more than our first sexual encounter?
Just how awkward or uncomfortable are we as we begin our sexual lives?
Why does this remain so difficult to discuss?
I return to Dr. Lehmiller's article and pose myself these very questions. I wonder if the first significant sexual experience truly sets the stage for what comes next – pleasurable expectations, confusion over sexual identity, feelings of guilt, of trepidation – or perhaps a propensity for separation of feelings from the act itself.
Dr. Lehmiller's closing remarks are as follows:
… we just cannot conclude that the quality of people's first experience necessarily caused them to have better or worse sex later on…
I find myself inclined to agree, and my own conclusion is "it depends."
Certainly, our childhoods are a major influence in any response to early sexual activity – positive or negative. I can imagine that the age at which events occur is significant, as we reasonably assume that maturity is required to put sexuality into context. Couldn't we agree that peer group and environment are factors? Surely the college student surrounded by friends (with whom to discuss exploits) is better positioned to view her own (or his own) experience as within the realm of "usual," whereas a more isolated teenager or young adult would not.
And if the first encounter is associated with violence, disrespect, or simply disregard? How long do the emotional and behavioral consequences last? A few years or a lifetime? Or is the answer, again, it depends?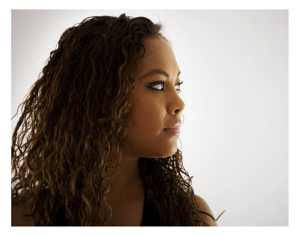 What else might influence how we perceive those early encounters once we're adults? Ten years later? Twenty years later?
If we've had few sexual partners, does the first stay with us longer? If we've been fortunate enough to feel fireworks most of the time, does an early disappointment simply fade away? And what about the other variations of firsts – from wretched to romantic?
What about the premise that girls are raised with – that sex is about love and only love? Or do our girls learn quickly that in the "real world" that's not the case? What about our boys?
As I find this an intriguing topic – and the women I've known rarely talk about their first sexual experience other than a casual mention of when, where, and with whom – this seems rich emotional terrain worthy of exploring. In particular, how does an adolescent or young adult feel about this initial experience? How is she or he changed by it? Do its impacts hover for a few years, then disappear? How common is the "bad" first experience for a young woman? And for a man?
Man or woman, if you knew then what you know now, would you "do it" differently?
I have invited several writers to share their stories. You may look forward to essays as well as short statements on "the first," some of which are written anonymously, as this remains a highly personal topic for many.
I welcome your thoughts.

Part 1 in a series on First Sexual Experiences.
You May Also Enjoy