Best places to live in 2014 if you're looking for something new? If you're single and looking for dates and mates? If you're over 50 and hoping for quality of life?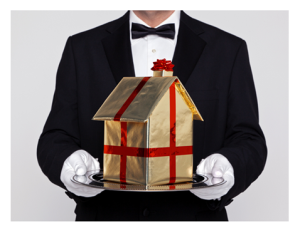 The articles on best places to live abound this time of year. While it can be useful to read the various lists that offer everything from Palo Alto, California to Durham, North Carolina, perhaps more helpful are the questions you ask yourself – about money, interests, lifestyle preferences – and that you ask others.
What follows is a cross-section of sources and considerations as you examine your motivations for moving, your priorities, and your constraints. In my experience, discussion that takes place with those who've been where you are – considering a move, or possibly living in the location you're pondering – can be enlightening.
Having previously addressed these related topics of relocation, reinvention, and starting over on a whim or of necessity, I realize it's been awhile since I updated Best Places to Live if You're Over 50 written in 2012, and its predecessor, Starting Out or Starting Over, which dates to 2010.
Do remember that whatever locations you are considering, your criteria for what is suitable will change as your circumstances change — age, marital / family status, income, health, among others. So take any of these sources and their conclusions as a starting point, and delve deeper to compile your own list of candidate destinations.
Culling from a variety of sources currently available, here goes!
Best Places to Live in 2014
Whatever your age or stage, if you're purely considering American cities and small towns based on "livability" – a variety of factors that combine to provide a good "quality of life," according to Livability.com, Palo Alto, California tops the list. Home of Stanford University, this lovely area boasts plenty of advantages in terms of weather, atmosphere, and the all important "location location location."
Livability.com also lists Boulder, CO, Berkeley, CA, Durham, NC, and Madison, WI in its Top 5 on its Top 100 list.
My two cents? Berkeley is lovely – been there, adored it – but it takes bucks, so make that my two bills, with a few zeroes attached. I've personally heard wonderful things about Madison. Like Palo Alto and Berkeley, its university setting offers significant advantages to those of us who love academic environments, but harsh winters are part of the package.
If you're looking for quality of life and you have a family, CNN.Money has suggestions on best small towns to live, a 2013 list, ranging from Sharon, MA to Vienna, VA to Mason, OH.
Best Places to Live in 2014 if You're Over 50
Now, now. This writer admits to being in the half-century age-range and I can't pretend otherwise. Once we enter the empty nest stage, depending on finances and marital status, all "former" bets are off when it comes to potentially relocating and building a new life.
In writing Best Places to Live Over 50 previously, I covered the bases when it comes to considerations that we should not forget – proximity to children (and grandchildren), whether or not we want a social life (and what sort), our ability to make a living, housing costs and cost of living in general, a variety of amenities we might want (public transportation for example), desired climate (warmer generally wins the day), and of course… quality of healthcare.
Let's be realistic. Statistically speaking, as we grow older, we're more likely to need the services of healthcare providers.
Best Places to Live if You're Over 50 and Single
Cities with favorable demographics if you're over 50 and hoping to date or mate? Are they always cities with large populations?
Note that doing a little research of your own on your desired target demographic is always a good idea – single males / females in a particular age range, for example.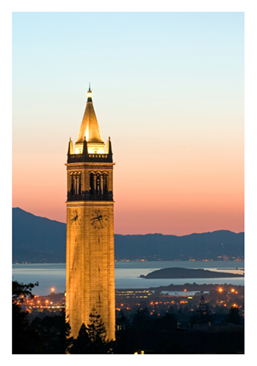 That said, going with the most common question that arrives here – widowed or divorced women over 50 who are hoping to find men to date – I found little that was new or recent, though this Vibrant Nation thread includes discussion that may be of interest. Arizona is mentioned frequently, but the post dates to 2010, and the discussion here, which is more current, contains a variety of opinions you might find of value.
Remember – relocation should be thoroughly considered, typically factoring in the obvious (weather, real estate values, cost of living, job opportunities). It should also factor in your personal interests, your propensity for risk-taking, your ability to create community or make friendships easily, and more factors spelled out here.
On a personal note, I can imagine that post-divorce or post-widowhood, if not constrained by issues dealing with children (custody, schools, friends), a new part of the country (or world) to explore could be just what the doctor ordered.
Best Places to Live for Job-Seekers Over 50
Huffington Post features a fairly recent round-up of the top 10 cities if you're over 50 and job searching. Pointing out that the unemployment rate for the 50+ crowd is falling, the article originates on Grandparents.com and recommendations include:
Morgantown, WV, near the Pennsylvania border, with three of the top employers for over-50s, according to AARP
Sioux Falls, SD with a "thriving labor force over 45" (but chilly winter temperatures)
Seattle, WA, which comes up on numerous lists across ages and objectives in relocation
Be sure to check out the full article with its statistics on weather, unemployment rates, industries, and more.
Do be sure to consider statistics on crime, length of commutes, your propensity for trekking long distance to see your grown children (or them coming to you), and so on.
Best Places in the World to Reinvent if You're Adventurous
If you're reasonably healthy, if you have a passion for a part of the world you've visited once and wish to return to, if you possess a passion for seeing the world and you're "waiting" for some magical moment when you have enough money or everything is just so… there is no time like the present!
If you have a strong desire to "give back" – to put your skills to meaningful use where your compensation isn't monetary, are you free to do so?
Are you held to a desk by student loans, a mortgage payment, child support?
Are you bound to your paychecks in order to provide for your kids or elder parents?
Are you free – at 25 or 45 or 65 – to experience something new that you've always wished for?
Maybe it's Paris, which comes up as a great "student city" on a top 10 cities list I came across, and you know my penchant for All Things French. Maybe it's Berlin, which is hot hot hot these days, and boasts arts, culture, night life, and is relatively inexpensive – all according to this article at Huff Post on "why people are flocking" to this European hub.
Perhaps you prefer the Pacific Northwest though you've lived in the New York City area most of your life or maybe it's Manhattan, even if in a small apartment, because you've spent the past 20 years in New Mexico.
The Marvels of Moving, the Engagement of Exploring
My point?
When you're young, the world is your oyster, which means you just may want to consider this list: The World's Top 10 Youthful Cities – and yes, Paris and Berlin are on it, along with London, New York, Dallas and others. (Some of us love "youthful" cities at every age.)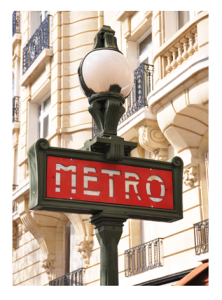 The more responsibilities we have, the harder it is to uproot and try somewhere new, whatever our reason for wishing to do so. The more constraints we have physically, one might come to a similar conclusion. But this doesn't mean we can't put "where there's a will there's a way" into practice – especially if we've raised our families and truly weigh the pros and cons.
If a relocation is out of the question (there are many reasons that would be the case, including finances as well as family obligations), why not give yourself the experience of travel – the taste of a new city or overseas adventure – if it's something you genuinely want to do?
It's a matter of what matters… to you.
Are you considering a relocation in 2014?
What has prompted it?
What are you looking for?
Do you have recommendations for others?
Do you have suggestions for "trying out" a new location?
Suggestions for unconventional living arrangements?
Experiences of your own relocation – good or bad – that you'd like to share?
2017 Update here and more posts on best places to live, here.

Images, BigStockPhoto.

You May Also Enjoy